Opel Mokka X will make an electric car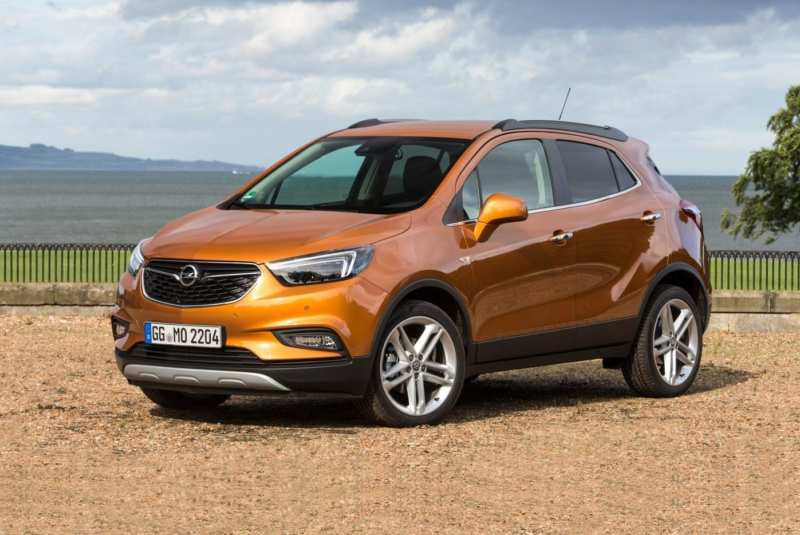 In honor of the anniversary, Opel has decided to release an "electric version" of the car Mokka X. In 2019, the German car concern will celebrate its 120th anniversary. Such a significant event was decided to celebrate with the release of two new cars: Opel Kors and Opel Mocha X. Both sub-compact novelties will get by modern electric motor. The whole Opel model range.
Now everything is new
Relatively recently, the German car company Opel has been going through a severe crisis. Groupe PSA management was able to pull the company out of the "crisis pit". It took the company several years for sales to rise again and the first profit to flow in. It was decided to review the available assortment and fill the market with new products.
In the next 2 years Opel plans to produce as many as 8 cars. The Germans' lineup is moving to French platforms at a rapid pace. Mokka X II generation parquet flooring should be released by 2020. He is equipped with a 50 kWh battery. With 100% battery charge the power reserve is 300 kilometers.
Whether the car will come out in all-wheel drive configuration is not yet reported. The current versions are available with front drive. By the way, compact hatchbacks Karl, Adam will soon disappear completely from the product line Opel. The same fate will overtake the Cascada convertible. The next premiere is scheduled for March 2019. At the Geneva Motor Show Corsa will be presented at the CCP platform.
Together with it, they will roll out an electric version of Opel Corsa, the sales of which will start in 2020. European motorists will also be able to indulge themselves with a hybrid medium sized crossover Grandland X. It is known that cars are pumped by a 300-strong unit, a four-wheel drive system.
As for the possibility of Opel returning to Russia, this issue remains open. Recently, the management of Groupe PSA admitted that cambek in Russia is not a priority for the French.
Similar news