The Kamazovites are going to act as a reinforced force
The world-famous Calgana Gold Race is one of the stages of the Astrakhan Region Championship and the Russian Truck Rally-Raid Championship. The whole KAMAZ model range.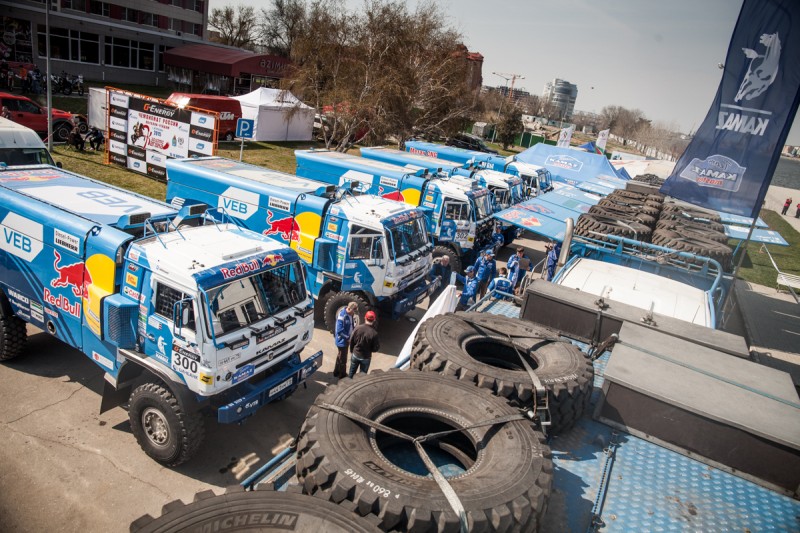 The KAMAZ-Master team is represented by 6 combat crews. Let's list the participants of the race from the team "KAMAZ":
Number 300. Nikolaev, Akhmadeev, Amatych.
Number 301. Devyatkin, Mardeev, Svistunov.
Number 302. Belyaev, Leonov, Karginov.
Number 303. Sotnikov, Vanichkov, Mokeev.
Number 304. Yakovlev, Khisamiev, Shibalov.
Number 305. Kupriyanov A. and Kupriyanov S., Tanin.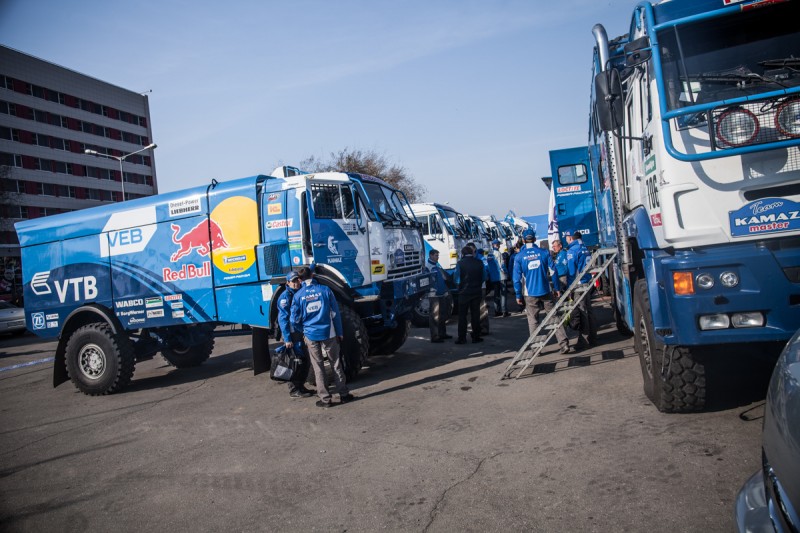 The head of the team of heavy-duty domestic trucks V. Chagin said that they arrived at the "Gold of Calgana" with a reinforced squad – about 50 people. This is costly financially, but it is vitally important that the team members "rubbed themselves together". "The Kamazovites want to perform well at Dakara, and since there will be no Silk Road, there will be no more serious reasons to train.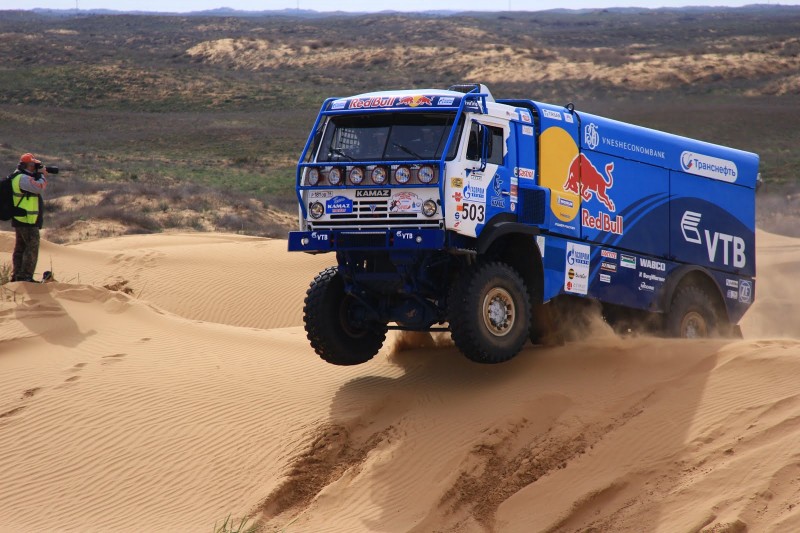 Everybody in the subject must have noticed the interesting nuance that all the navigators in the crews are shuffled. The purpose of this move is to improve the interaction of "navigator-pilot". Do you want your navigator to be versatile and fast? Put it with other pilots.
The engineering department of "KAMAZ-Master" is working in the accelerated mode. A huge layer of work to be done to improve the engines. The team plans to seriously upgrade the fleet of cars engaged in technical support. Having exchanged hot Africa for unpredictable South America, "Dakar" makes absolutely other requirements.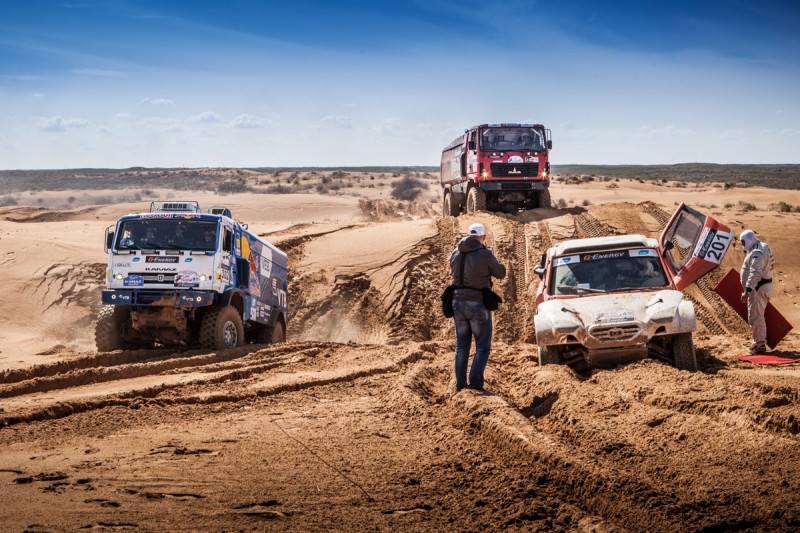 KAMAZ will have to move along bumpy roads, where there is a lack of air, strong brakes and really powerful engines. But back to the Astrakhan race. According to one of the members of the KAMAZ-Master team, Airat Mardeev, this race is very difficult in physical terms. Local landscapes are very specific, and there is also a shaking in the cabin.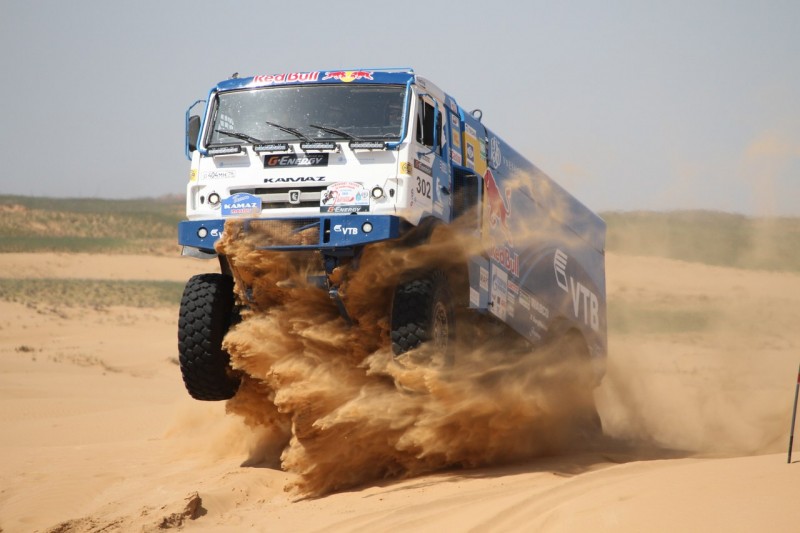 This is a good test of the crew's strength and ability to work effectively in emergency conditions. Astrakhan race will help to check the cars for hidden defects, to identify weaknesses. In addition to "Kamazovites", more than 40 more crews will take part in the race, including MAZ, GAZ-Rade, Re Autoclub, ATT Racing, Cosmos, G-Energy Team, NRT Motorsport, etc.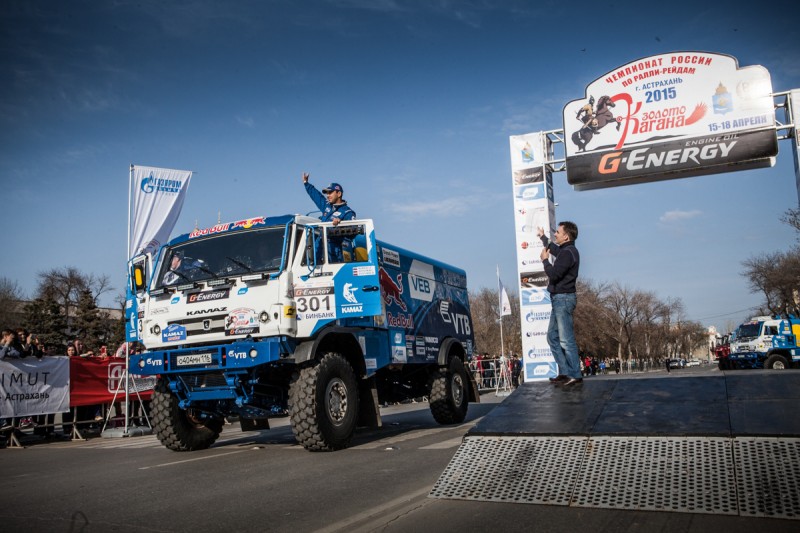 It is noteworthy that the first presentation of the marathon "Africa Eco Race 2016" was held in Astrakhan on April 14. The official date of the race was announced (27 December 2015 – 10 January 2016), as well as the updated starting point – the Principality of Monaco. That is, this time the marathon will take place on a new route from Monaco to Dakar.
Similar news