Toyota knows how to make a generator out of a car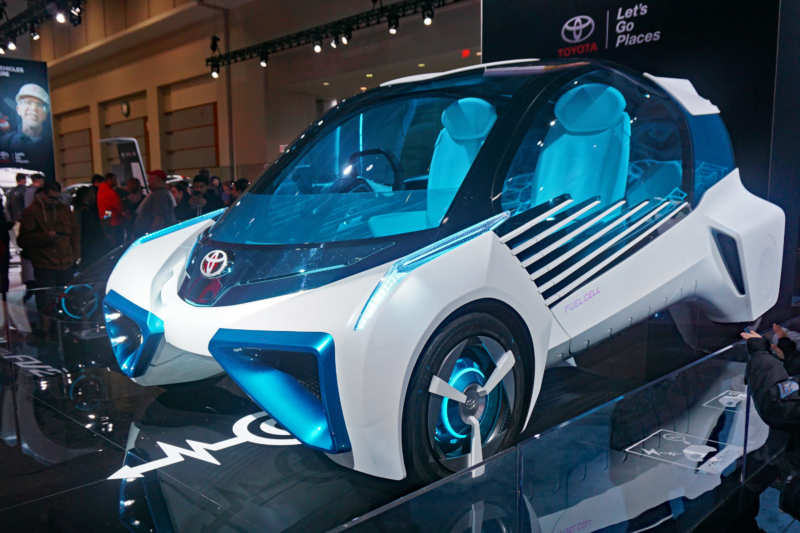 The employees of Toyota couldn't have imagined that their first fuel cell series Mirai would be so popular. Even today, the demand for Mirai is almost four times higher than the production plan. The FCV Plus concept feeds on hydrogen, turns it into electricity and shares it with others.
The appearance of FCV alone shows that we are looking at the real car of the future. It can not only carry passengers from one place to another, but also be an infrastructure object. For example, to produce energy. Fuel cells generate electricity directly on board, the source is hydrogen.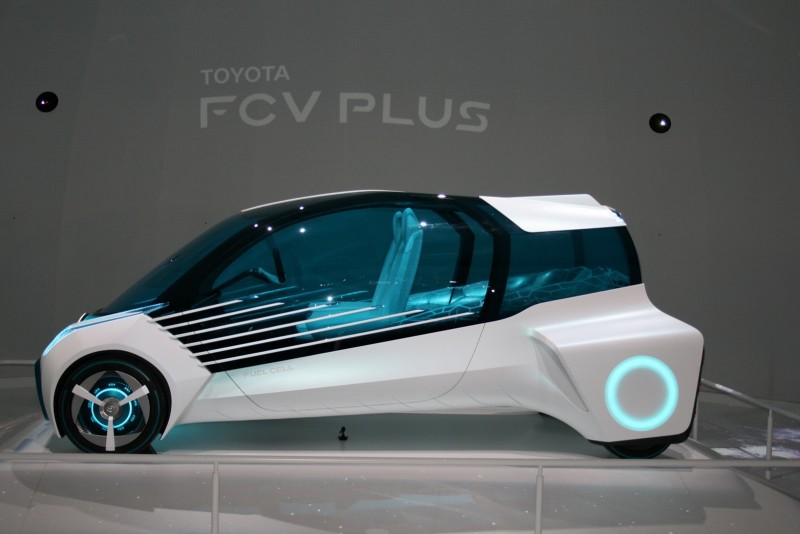 And it is clear that you will hardly manage to feed the country house for a couple of days with the help of FCV Plus. However, you can connect the machine to some kind of hydrogen mainline. The question is: where to find such pipelines?
Their number in the world is calculated in units. However, the concepts are being developed to look into the future. Engineers even joke about this car that it "looks" three generations ahead.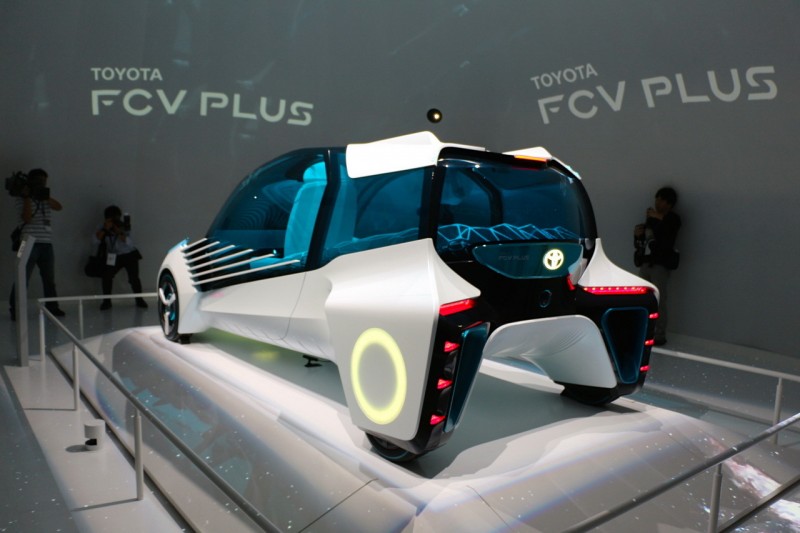 The model is also of great interest from the automotive point of view. The 3.8-meter machine is all-wheel drive. Moreover, each of the four wheels has its own electric motor hidden in it. If the fuel cells are located near the front axle, the hydrogen tank is in the rear.
This approach has made it possible to free up maximum space in the passenger compartment. One thing is for sure: for the sake of aerodynamics, the cabin was made rather narrow. According to experts of Toyota, such decision is quite justified, because it allows to achieve a compromise between economy and comfort.
Similar news