Three steps that make the cars of the future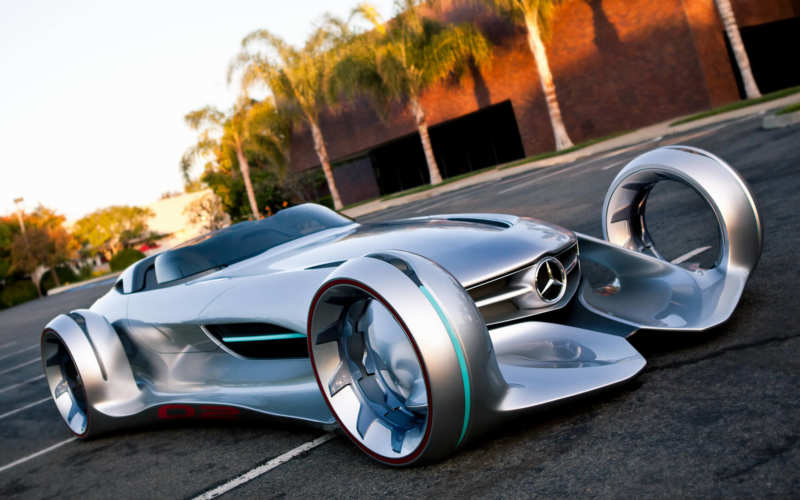 Remember the phrase "There is no future for another, except that we ourselves are creating"? It's hard to argue with that. We will talk about three absolutely fantastic concepts that will definitely impress your mind and imagination.
Toyota i-Road concept
Which is better: a car or a motorcycle? Toyota did not search for the answer to this question, but built a vehicle that combined the characteristics of these two models. It looks exactly like this: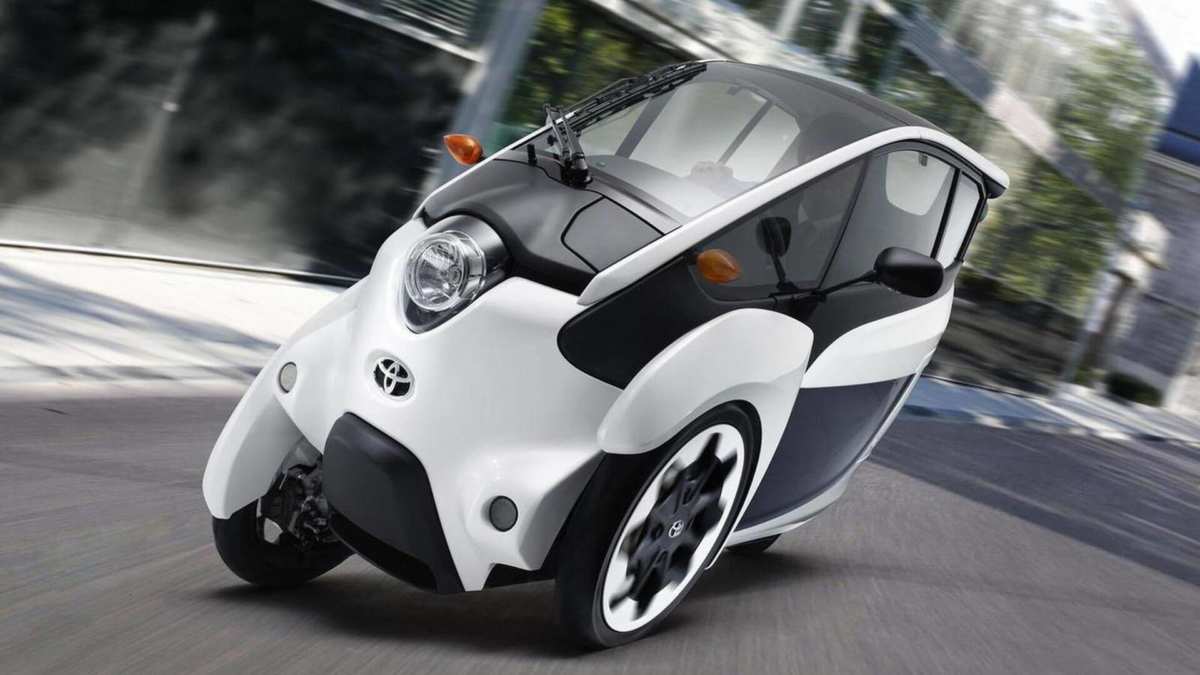 For the first time, the Toyota i-Road car was unveiled at the Geneva Motor Show in March of this year. His main feature was the body control system and the front wheels, called Active Lean. It provides Toyota i-Road "motorcycle" passage of all corners. At first glance it may seem like a car, albeit a narrow one.
There are two wheels ahead, a kind of hood, rear-view mirrors. There is even a door that has transparent plastic inserts, a full-fledged seat in the cabin, a completely normal steering wheel, an instrument panel, gas and brake pedals and even "turn signals".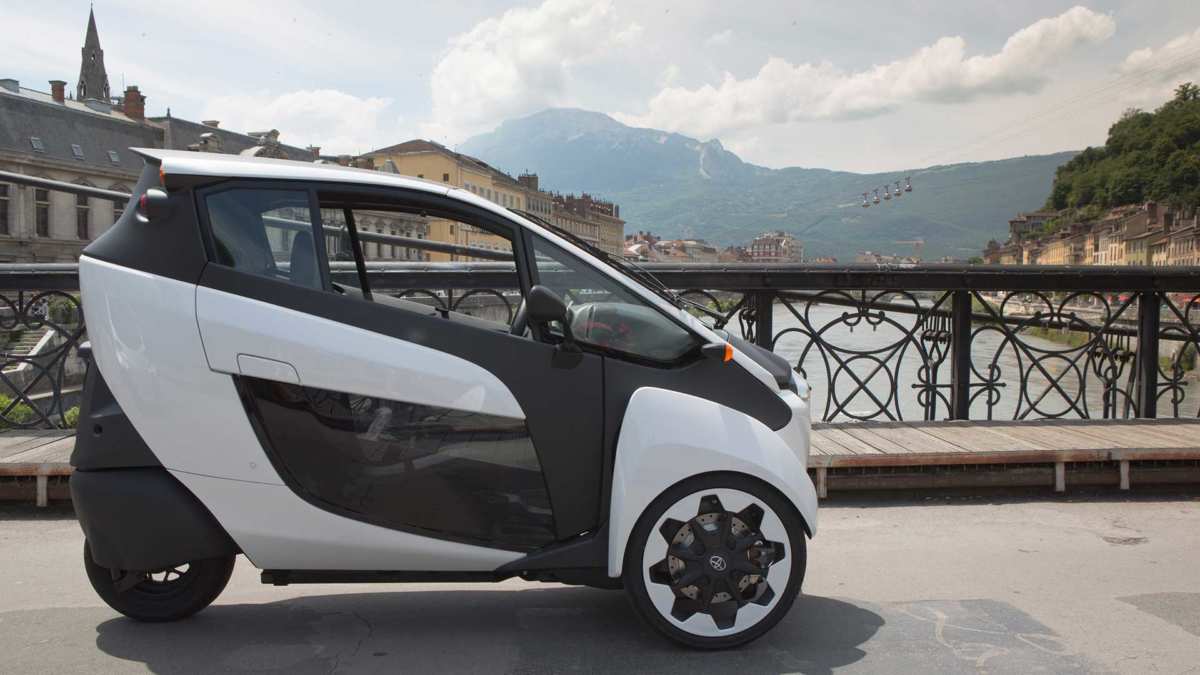 Inside the Toyota i-Road, we immediately find two electric motors. They allow you to travel up to 50 km on a single charge. Motor power is small and is 2 kW. At first glance, this is a ridiculous power, but it is enough to disperse the hybrid to 45 km / h.
Fortunately, more and is not required, because i-Road is designed exclusively for trips over short distances. Full charging i-Road takes only three hours. It is amazing that two people can easily fit inside this concept!
Serial production of i-Road has not yet begun. For a hybrid of a car and a motorcycle to sell well, its cost should be low, no more than 12,000 dollars.
Concept 2 Hydrogen
Despite conversations about electric vehicles that have been conducted especially actively lately, some experts have expressed doubts about the very prospect of such a "fuel". Batteries are not eternal, they are difficult to dispose of, it turns out a serious blow to the environment. If they were charged in a few minutes, and the capacity was enough for 600 km of the way.
The main driving force of Toyota FCV is a fuel cell or an electrochemical generator. Inside it, a hydrogen oxidation reaction takes place, thanks to which energy is produced. In turn, it is transferred to a small battery, which is given to its electric motor. Despite the fact that today the extraction of hydrogen is very expensive, in the future it is planned to extract hydrogen by electrolysis of water or from waste using various bacteria.
The first really high-quality and fully functional car was released by Toyota. It is called FCV. According to the Japanese, after a full hydrogen refueling, the whole family will be able to drive a car for about a week.
Concept 3 Pedestrian Rescue
Airbags, emergency braking systems, stabilization systems. Unfortunately, even these methods cannot save pedestrians (and drivers) from fatal consequences. Thanks to the new danger tracking system from Toyota, emergency braking occurs 4 seconds (!) Before a possible collision.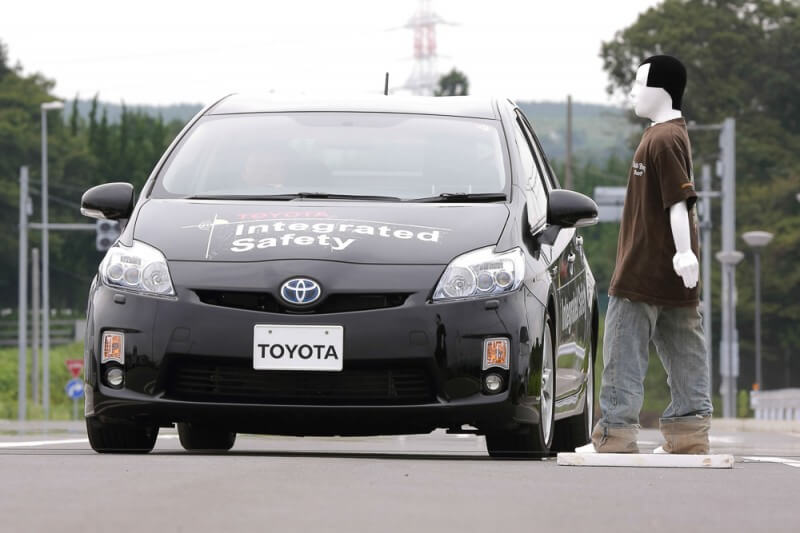 According to Toyota experts, in 60% of cases it would be possible to avoid hitting a person or lower the severity of the blow if braking were activated at the right moment. The introduction of the Pre-Collision System will avoid 76% of cases of hitting cars per person.
However, while this system works only at speeds up to 70 km / h. At a faster speed, the electronics will not be able to adequately respond to the situation on the road.
Similar news