Fresh Kia Optima is a serious leap to throwing Camry off the pedestal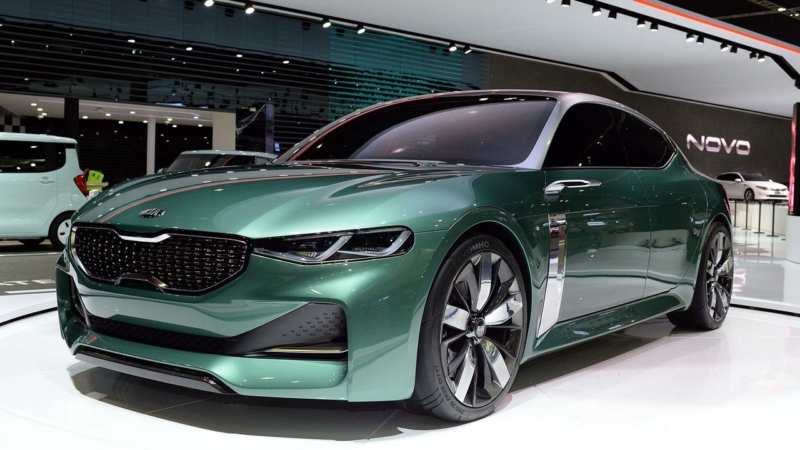 The car market for the brand Kia Optima, photo below, is not so important – although there are sales, but not too active. In European countries, sales of machines do not differ much from the Russian Federation. America buys them – about 160,000 cars! It is three times more than sales to Chinese motorists, as if a vacuum cleaner absorbs almost everything.
The global presentation of the new Optima took place in the spring of 2015 at the New York City Motor Show. Farankfurt demonstrated to everyone the European version of Kia Optima, which, according to the company's representatives, will be more successful than its predecessor.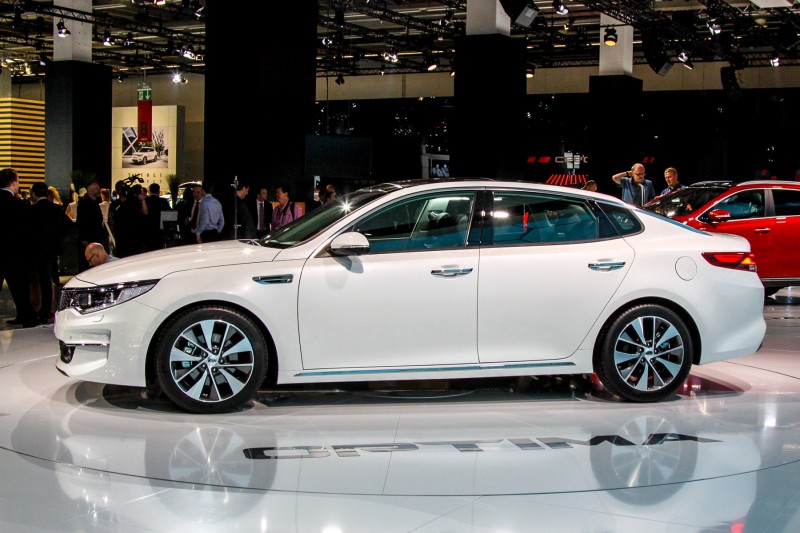 The engineers have done a lot of work on the car. If we compare it with the previous edition, it received a new body, which differs not only in its design, but also in its iron construction. Quality and fortress increased by 1.5 times.
In addition, it became more spacious, improved noise isolation, added cameras for all-around visibility, 8-inch display, the latest systems to improve safety such as active cruise control or auto-braking functions.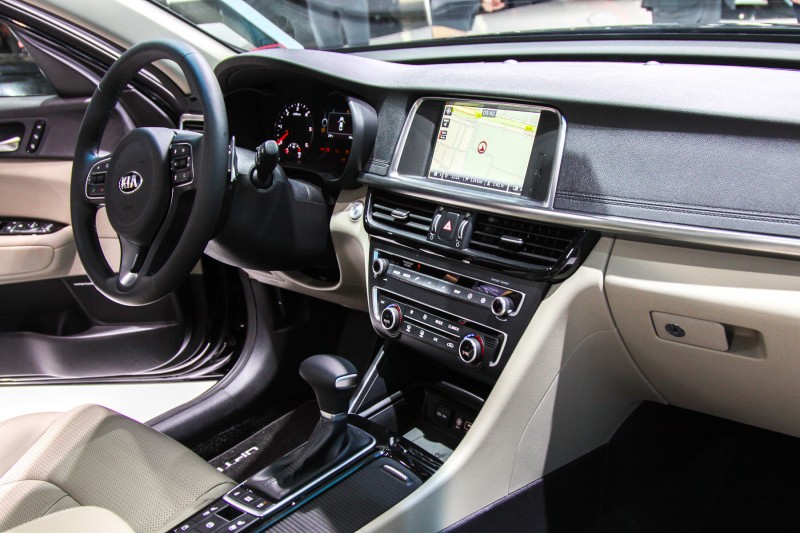 There is a clear navigation system TomTom, which is able to build a route, taking into account traffic jams, and also reminds about road cameras, provides a forecast of weather conditions and so on.
There is an absolutely necessary option of wireless charging of smartphones and presence of a suspension with electro-controlled shock absorbers which give the chance to improve comfort or sports qualities of the running car.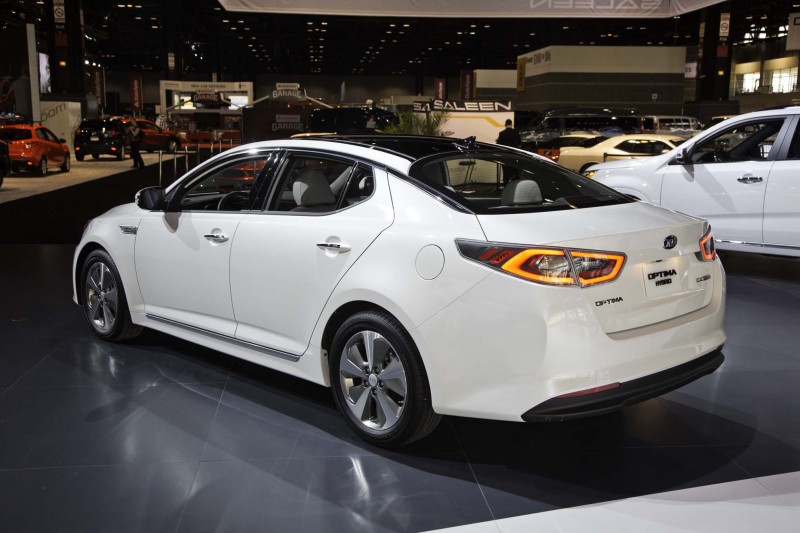 Under the hood, in the European version, will be installed two power units to choose from – a 2.0-liter gasoline engine with an output of 150/163 hp, as opposed to the place of sale, or a diesel engine with a volume of 1.7 liters and an output of 141 hp. Comparing Optimum in the U.S. – it has a minimum capacity of 178 horses, and the most sophisticated models up to 245 hp.
A car with 245 horses will be delivered to us as well – a similar engine will be purchased with a variation of Optima GT. By the way, it should be noted that next year the production of the Optima GT will start – many dealers of Kia in European countries are looking forward to this machine.
Similar news