BMW Announces BMW 3.0 CSL Hommage Racing Concept Car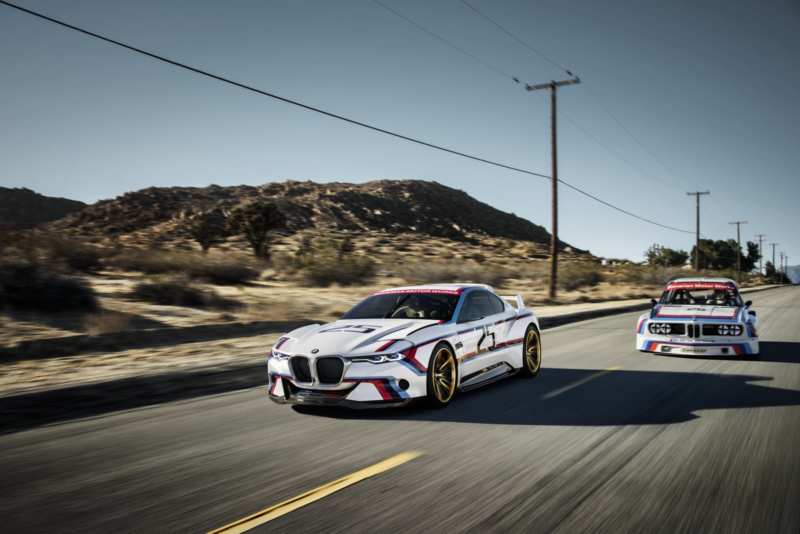 On August 14th in the United States of America Pebble Beach made its debut as a concept car of racing type BMW 3.0 CSL Hommage R.  The "standard" version of the concept car with BMW coupe version 3.0 of the CSL Hommage was demonstrated at the end of spring 2015, and now the Germans have assembled its racing version, adding the value of R.
This is not the only change. The car acquired an updated grille, light alloy wheels with a diameter of 21 inches and nameplates of the sports department of M GmbH.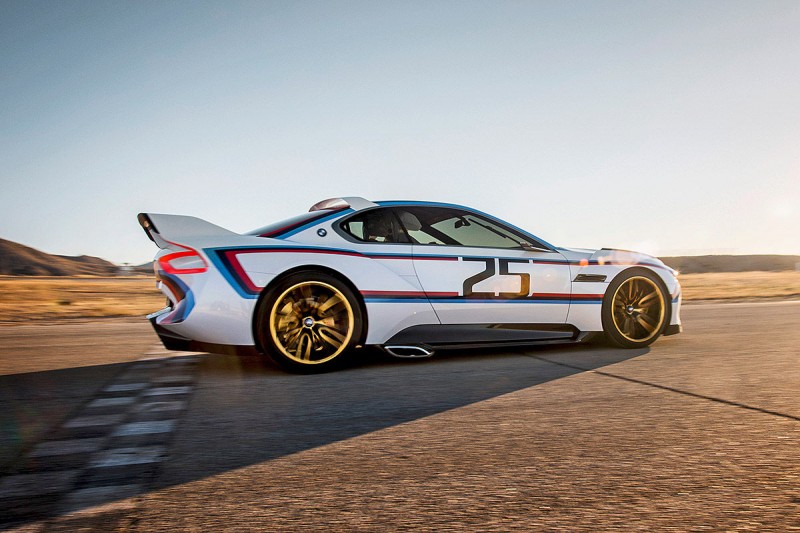 The entire dashboard space was borrowed by an elongated and narrow screen, which receives all the location of the race track, various information, battery level and more. But an important difference between the car in a kind of "virtual helmet" and the accompanying car racing suit with radiant blueish lines, which begin to shine, when the driver sits in the seat and his hands in contact with the steering wheel.
The helmet itself is also supplied with a variety of information related to the race, demonstrates the recommended line of rotation, braking torque, information about the applied gear and the accumulated speed.
Like the younger brother of the BMW 3.0 CSL Hommage, the racing option R includes laser headlights at the front, cameras to replace a pair of rearview mirrors, a steering wheel in the style of racing cars DTM line and the function of forced cooling of brake pads and disc.
From the power plant, there is a six-cylinder in-line gasoline engine, the force of which can be raised for a short time with the help of the option eBoost, responsible for connecting the electric motor.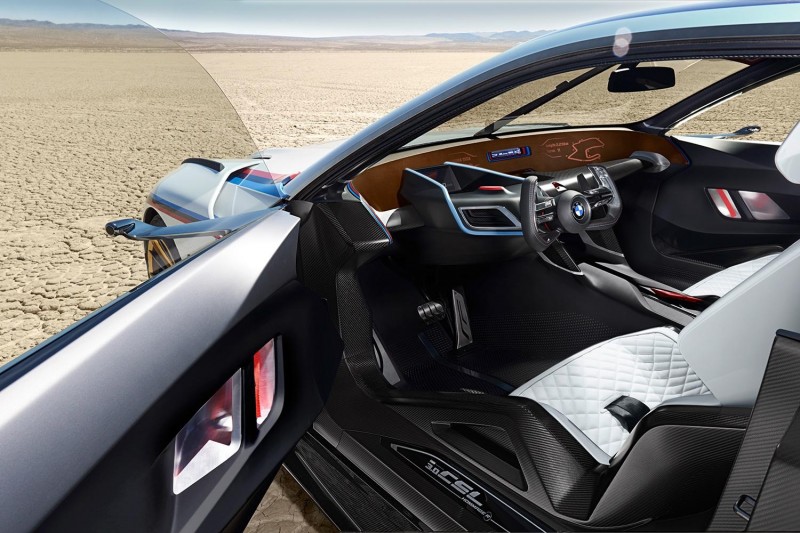 BMW 3.0 CSL Hommage R is designed to commemorate the BMW 3.0 CSL race coupe, which was successfully used in various competitions and races in the 1970s. For the characteristic memory, the conceptual racing model took the same form as it was present about forty years ago.
BMW 3.0 CSL Hommage R is not planned to be launched in series, but some of the engineering aspects that were used to create the concept may be transferred to the future brands of the German company.
Similar news