The flagship KIA is now being assembled in Russia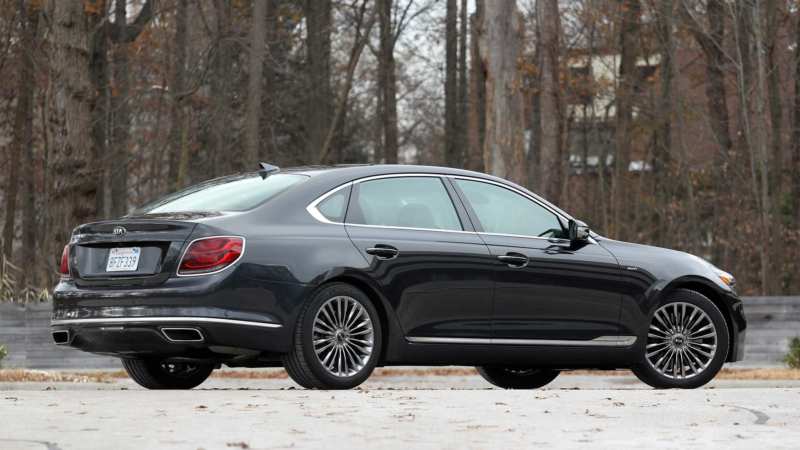 In Kaliningrad the assembly KIA Quoris – the world's largest sedan KIA. KIA Quoris is manufactured by "Avtotor". In Russia the sedan will be sold under the name KIA K900. For the first time, the flagship model announced itself in 2013.
In Russia, more than 2000 people became the lucky owners of Quoris. Apparently, Koreans considered this figure to be sufficient to localize the assembly.
Major characteristics
K900 was created from scratch. The cost and options of equipment for the Russian market are not yet disclosed. It is known that K900 for the European market is completed:
Advanced multimedia system with 12.3 inch monitor.
Adaptive suspension.
"Smart" assistant Drive Wise.
Advanced telematics systems.
But there is official information about what Kia Quoris engines will be like for the Russian market. The buyer will be able to choose a sedan with engines:
3.3 liters, 249 horsepower – V6.
5 liters, 413 horsepower – V8.
It will not be possible to select a transmission. Both the first and second engines are equipped with an 8-speed automatic. For the first time the flagship KIA sedan will receive a four-wheel drive system as standard.
Started sales
KIA Russia reported that the appearance of K900 in dealerships is expected in the first quarter of 2019. Closer to spring, the exact cost of a sedan will be announced.
The current Quoris is available for 2.89 million rubles (rear-drive model, 8-speed automatic transmission, 334 hp engine with a volume of 3.8 liters). The modification with a 5-liter engine was estimated at almost 4 million rubles.
Similar news