Toyota prepares a "jubilee" set of Land Cruiser 200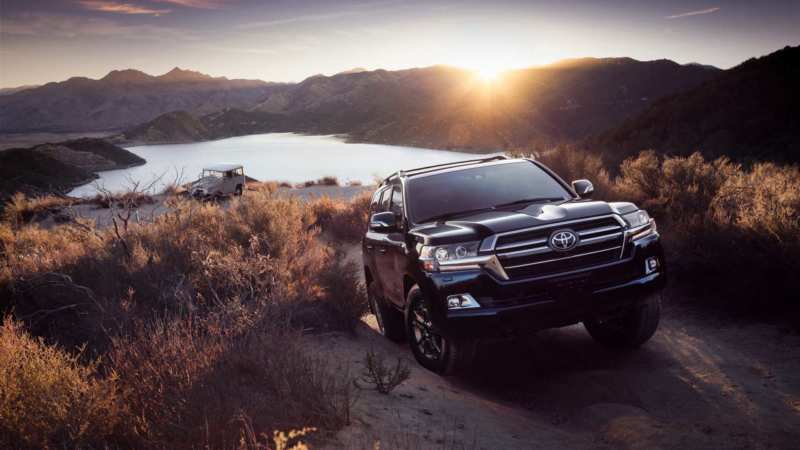 The Toyota company has decided to celebrate the birthday of the cruiser with a great deal of effort. The Heritage Edition. The Heritage Edition comes out to coincide with the 60th anniversary of Toyota Land Cruiser sales in the U.S. market.
The reason is good, so, it is possible to present the updated complete set of the most well-known off-road vehicle Toyota. One of the main innovations will be unusual wheel rims. Now they are 18-inch, have a characteristic bronze tint and original appearance. On other "Cruisers" bronze BBSs promised not to bet.
Other "highlights"
As well as unique disks, the following changes are announced:
The radiator grille has gone darker. Several elements are painted black.
Major headlamps, side mirrors and fog lights are in dark chrome.
Vintage style necklaces.
The inscription on the rear posts will be in a font that is 60 years old.
The off-road image of the car is complemented by the absence of moldings and footpegs.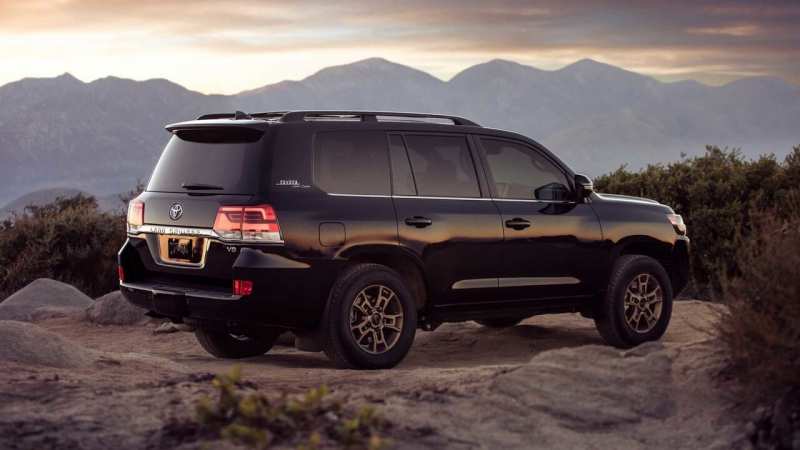 Interior and complete set
The interior is dominated by black leather. All the threads in bronze are neatly tinted to match the wheels. There are new mats, designed to operate at any time of year. Everything is the same in the chassis, except for the additional treatment of the bottom.
The Heritage Edition is equipped with a 386-horsepower V8 motor. It has a volume of 5.7 litres and works in tandem with an 8-speed automatic transmission.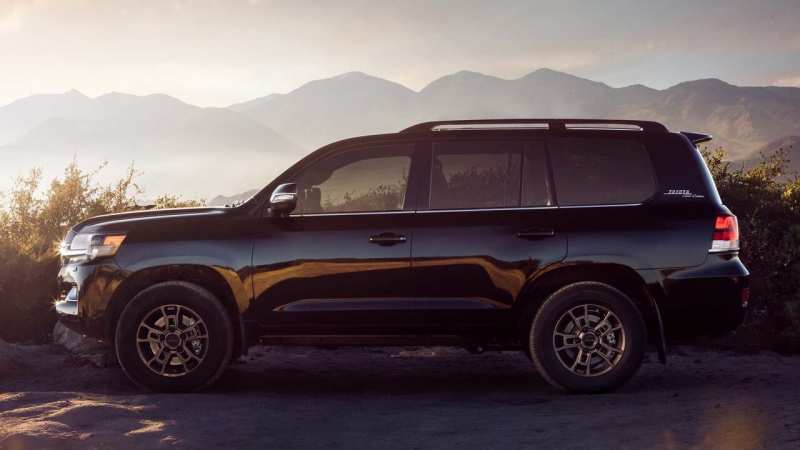 Those who have long dreamed of getting an exclusive seven-seater Land Cruiser will be upset. Jubilee version will be presented only in 5-seater format. According to representatives of the brand, it is done specially for the sake of "clean image". The novelty will be presented at the Chicago Motor Show, and the start of sales is planned for the summer of 2019.
However, it is better to hurry with the pre-orders – the anniversary series will be limited, only 1200 models. By the way, Americans like old "cruise ships" – especially J40. What can't be said about modern Land Cruiser, which is bought catastrophically little in the USA.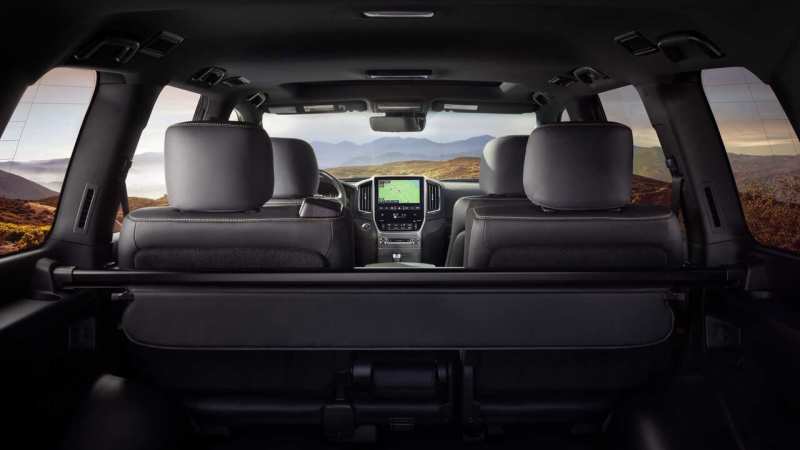 The Heritage Edition is unlikely to revolutionize the U.S. market, but it will make Toyota's range of SUVs more diverse. In Russia, the "two hundred" is equipped with a more modest powertrain. The engine with a capacity of 309 horsepower has a volume of 4.6 liters.
Paired with the V8 is a 6-speed automatic transmission. In September 2018, the top version of the Executive Lounge was added to the Russian market. It is noteworthy that sales of Japanese SUVs in Russia are much higher than in the US.
Similar news