MAZ produced (but did not demonstrate) one of the most beautiful trucks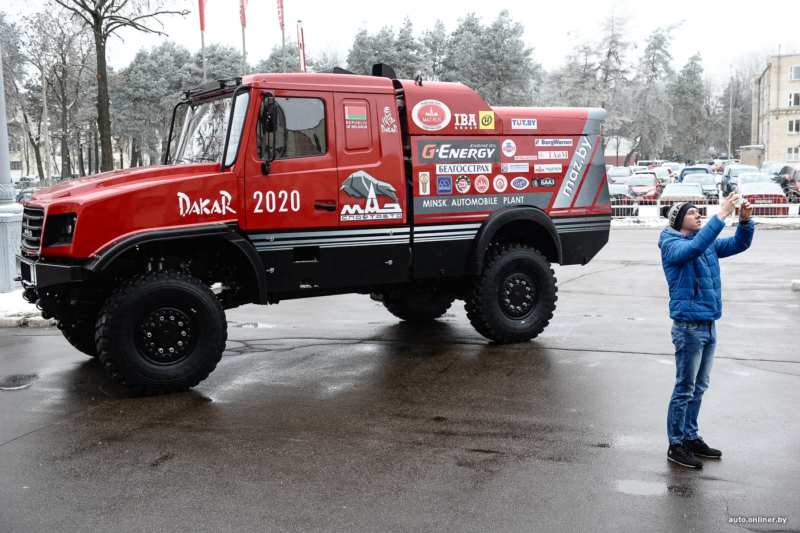 The Minsk-based company managed to finish production of the debut sports truck with bonneted layout. On December 20, 2018, employees of MAZ-SPORTavto team will be able to demonstrate their newest vehicle during the solemn show. Thanks to the bonneted sports car, the company was able to open a new niche of MAZ trucks for rally-marathons.
By moving the cab and the engine backwards, it was possible to reduce the load on the people inside. With this arrangement, the crew feels less overloaded, which allows them to better preserve their own strength. From the words of Sergey Vyazovich, the head of MAZ-SPORTavto, we can conclude that the company considers its new product one of the best (and even more so the most beautiful) sports trucks in the world.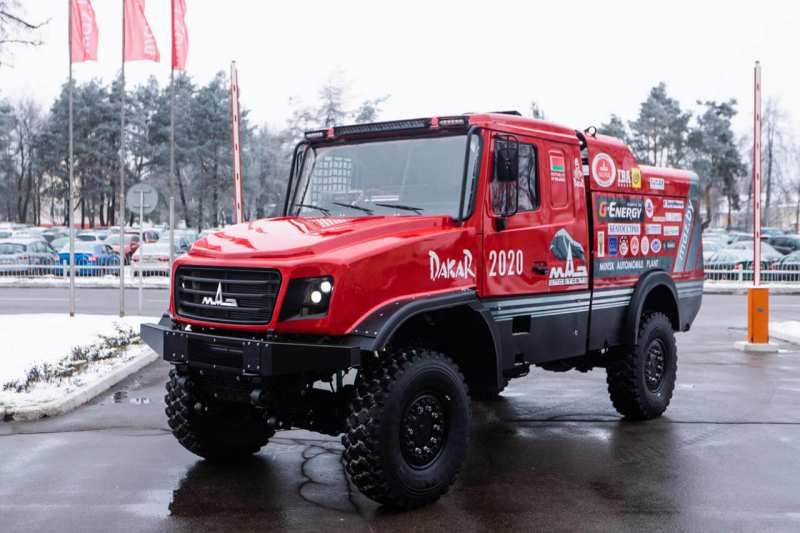 The specialists of the company tried to make the novelty not only maneuverable, but also attract the interest of consumers. Thus, it will be more productive to promote the status of MAZ. On the outside, the car does not resemble the usual sports truck models, which were assembled by the team earlier. The bonneted version of the sports vehicle was designed and assembled directly at MAZ.
The truck itself contains a lot of Belarusian parts and elements. Almost all of them were produced at the main enterprise and plants of the concern "BelAZAVTOMAZ". However, components imported from abroad were also used. The best world manufacturers acted as sellers.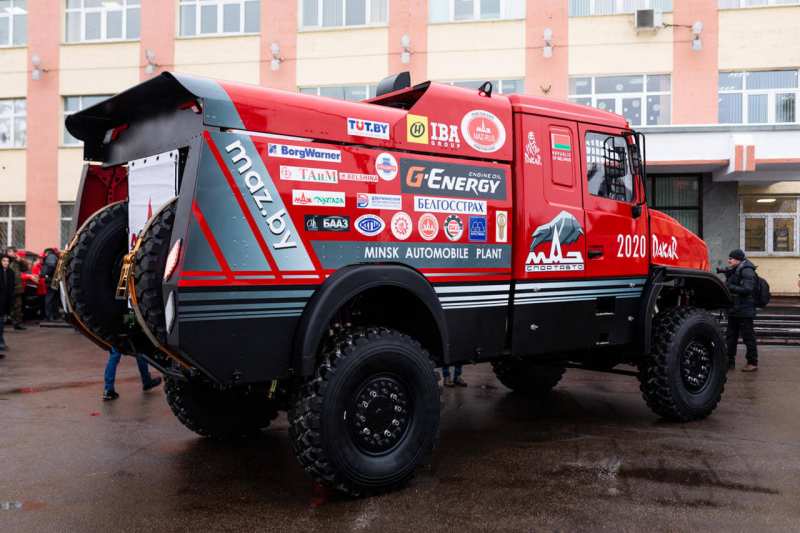 The appearance of the truck, focused on racing, as well as its technical data are planned to show on December 20 this year. Connoisseurs of rally-raids know that "Dakar-2019" will take place soon, but the bonneted version of the new truck will not participate in it. The company plans to run it through at less serious competitions. In case the results will be good – the novelty will be sent to the major rally-raids.
Similar news