A new GAZ pickup truck – its characteristics at the auto show
In the capital of Russia at the Import Substitution-2015 exhibition center a quite unusual domestic car made its debut. The car is designed on the platform of the 7th local version of GAZon-Next, but taking into account all this, the automobile enterprise of the Gorki plant itself has nothing to do with the development of the new car.
The car has been prepared by specialists from the Louydor company, from which GAZ has been working for many years in the field of design of various special versions of cars in serial production.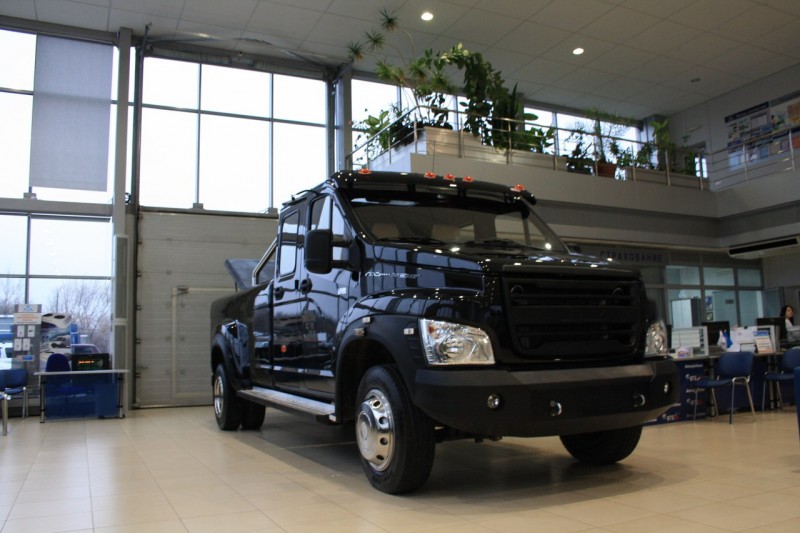 Therefore, Louydor took the simplest lawn and attached the cargo bay to it using plastics, and slightly modified the initial vehicle by installing chromium wheel rims and plastic dodging, which consists of other bumpers and a radiator grille.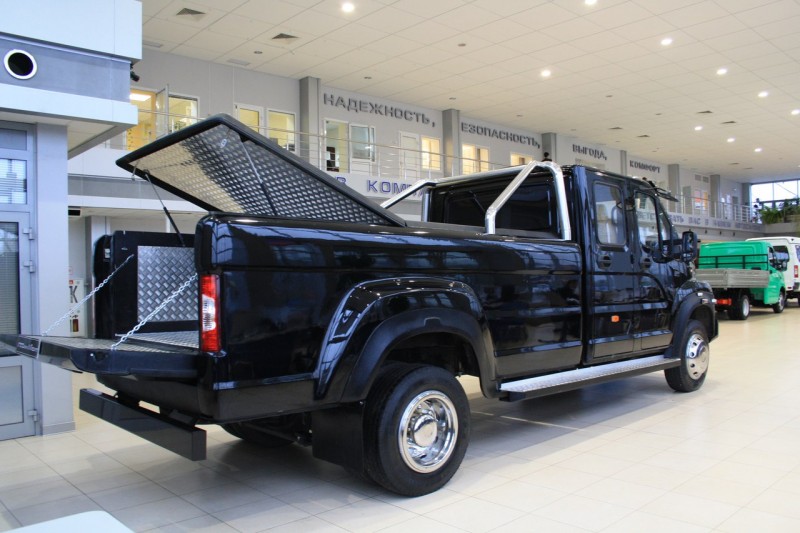 On the technical side, the car does not break away from serial trucks. Under the hood is installed a power unit YaMZ-534, the volume of which is 4.4 liters and provides power in the value of 149 horsepower. The engine is synchronized with a gas 5-speed manual transmission. The rear wheel drive is used.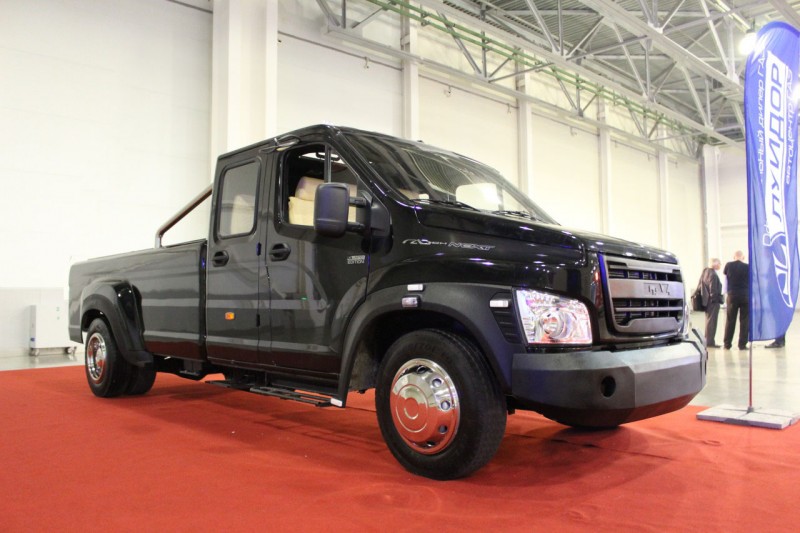 Despite the fact that the current car is called a show car, the company Louydor is ready to produce such trucks only on an individual order. It is estimated that such an unusual pickup truck would cost about 2 million Russian rubles.
Similar news