Updated Skoda Karoq for China: What's new?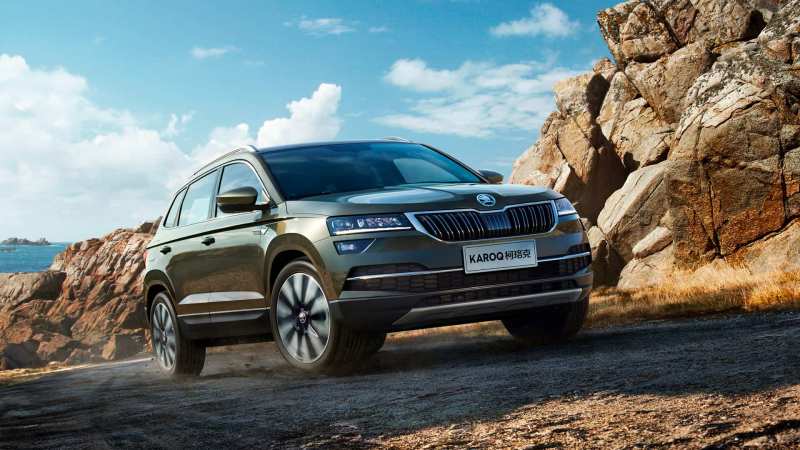 Put the global and Chinese versions of Skoda Karoq next to each other and you'll see the difference right away! According to Skoda's press service, the Chinese version of the parquet flooring has received a large-scale update. The list of available equipment has become more extensive. In particular, a multimedia entertainment system with a rather large 9-inch screen appeared in the salon.
It is also worth noting the well-coordinated work of the automatic parking system. But the underside filling remained unchanged. This is a 1.2-liter engine with an output of 116 hp and a reinforced 1.4-liter engine with an output of 150 hp. As a transmission you can choose a 6-speed manual transmission or 7-speed automatic transmission.
Other differences in the Chinese version Skoda Karoq:
U "Chinese" increased wheelbase – 2688 mm. The length has also grown to 4432 mm.
The bumpers have silver overlays on them. Instead of one exhaust pipe – as much as two, there are a couple of new nameplates.
Semi-autonomous control system while driving in the lane.
Depending on the configuration, the new version of Skoda Karoq in China is sold for 1.35-1.8 million rubles.
There's good news for Russia, too. In 2019 we are promised to bring two cars at once: Skoda Karoq and Skoda Superb. Prices and equipment will be known in the near future. Most likely, the equipment will be European, said Jan Prokhazka, head of the Russian division of the Czech brand.
Similar news