Common features of the Ford F-150 and halo 5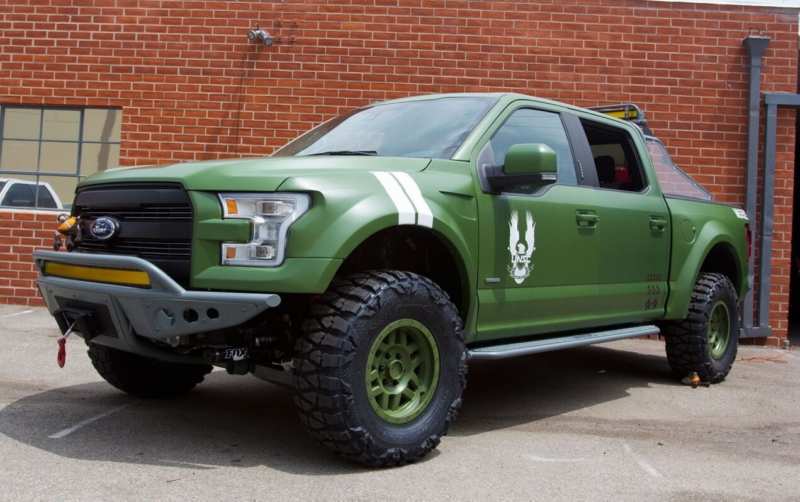 There are many ways to promote computer games. One of them – to create a car in the style of a virtual reality. That's what the guys from the Ford Company decided to do.
Recently the American manufacturer has presented its new development – restyling version F-150, made in the spirit of Halo 5: Guardians. The joint creation of Ford and the guys from the tuning agency Galpin Auto Sports is equipped with everything that is required for a real Spartan to fight.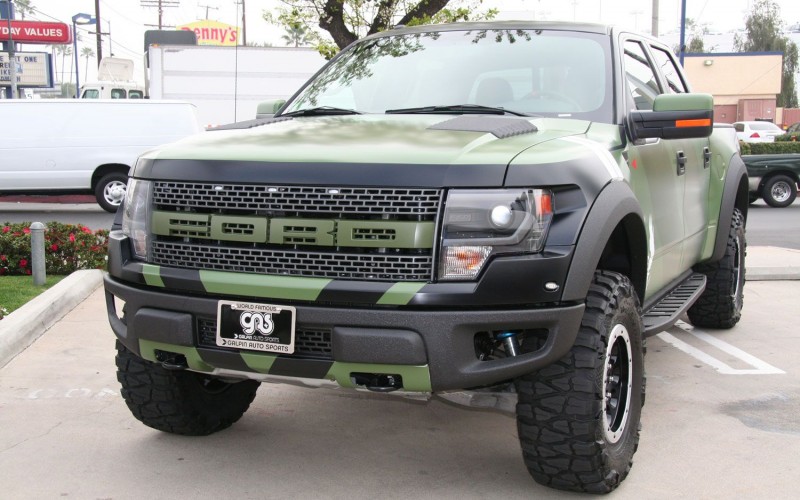 The concept, appropriately named Halo Sandcat, was shown at the E3 computer show. It includes a set of off-road tyres, side sills and FOX Racing shock absorbers. In a press release Ford says that all this gives the novelty "militaristic style in the spirit of the Space Command. Halo's fans recognize him with lightning speed.
The olive colour characteristic for military equipment in the game Halo was also applied to the Ford F-150 Halo. Real fans will be able to enjoy their favorite game right in the car – good thing, the novelty is equipped with a console Xbox, controllers and two displays. The latter are built into the headrest chairs.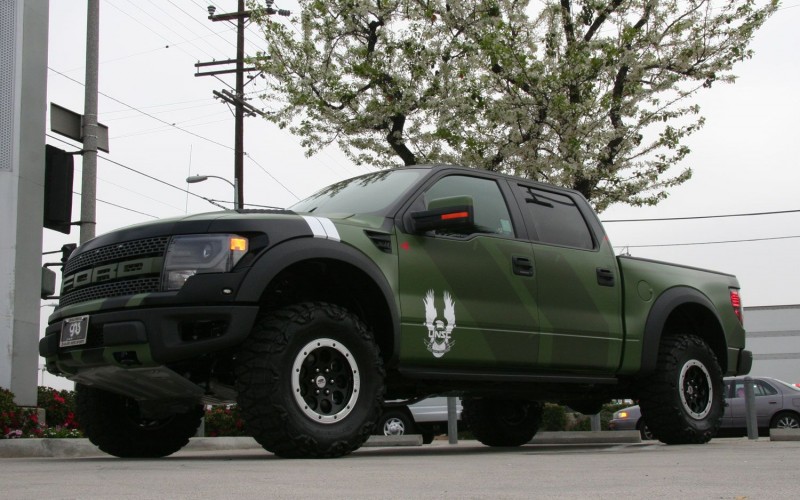 As for the power stuffing, they chose to keep it unchanged. It is still the same all-wheel drive Ford with 365 hp 3.5-liter "six", paired with six-stage automation. How many "halomobiles" will be released, while remains a mystery. It is also unknown where you can buy a fan pickup. Currently, the only model is located in the lobby of the Los Angeles conference center.
Similar news