The world's most powerful Ford Mustang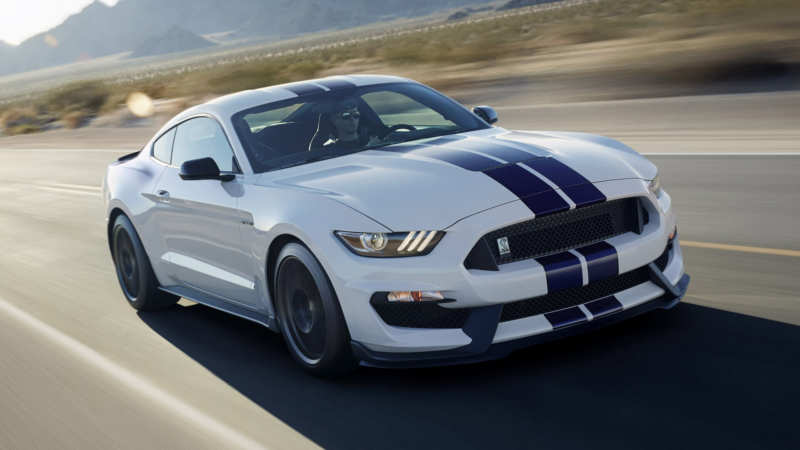 During the celebration of the 50th anniversary of the Ford Mustang model in Los Angeles, the magnificent Ford Mustang Shelby GT 350 maslcar was presented. The car has become the most powerful model of the Ford company in the history of the series. The whole Ford Mustang range.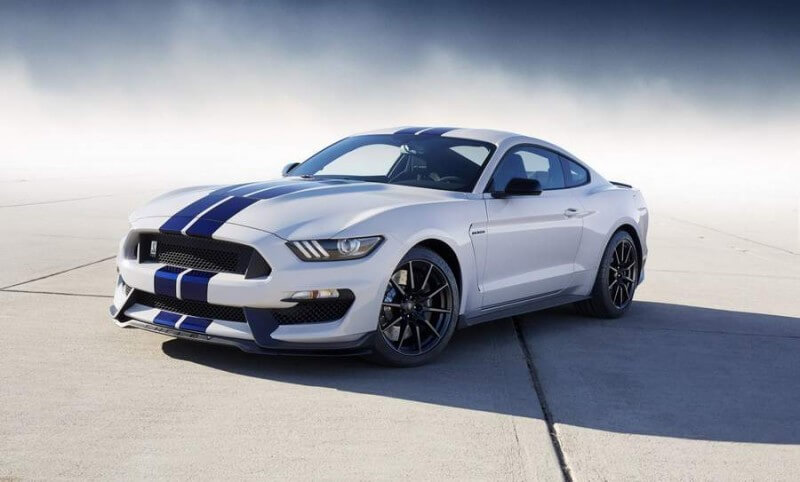 Already by the name it is clear that a longtime partner of Ford Shelby American has put his hand in the creation of the new Ford Mustang. However, this time the production of the car will be carried out by SVT's Ford division. As for Shelby American, they will provide some kind of moral support.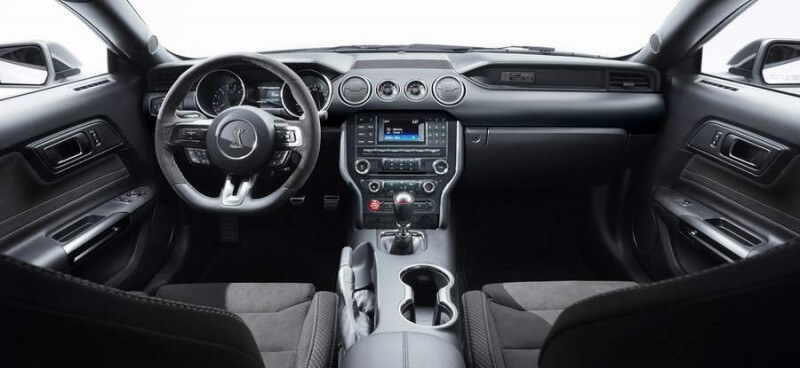 It's remarkable that this time the Americans decided not to limit themselves to a banal installation under the hood of a more powerful engine, working on the machine more thoroughly. Thus, the car received a new front bumper, aluminum front fenders and hood, rear diffuser and carbon radiator grille. The Ford Mustang's front end has been enlarged and lowered by 19-inch alloy wheels and an expanded front gauge.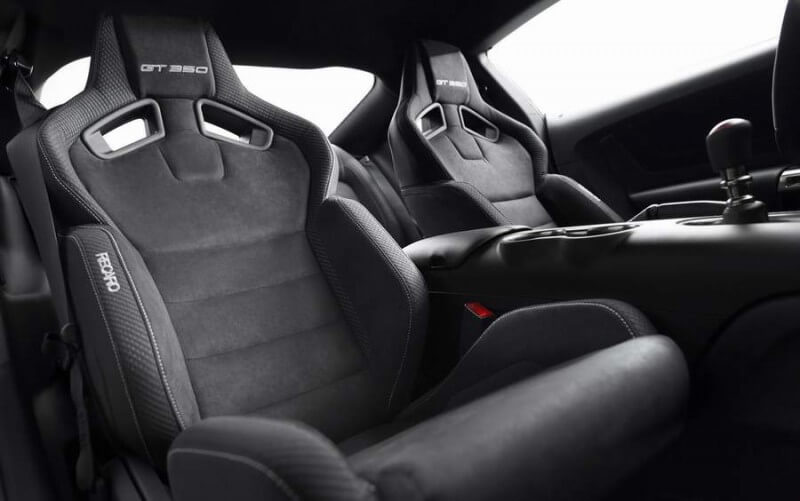 In addition, the car received premium-class brakes from Brembo. The front axle is equipped with 394 mm discs and the rear axle with 380 mm discs. In the interior of the car were installed sports seats from Recaro.
At the driver's request, it is possible to select any of the five preset engine modes, adaptive suspension, ABS and steering sensitivity. The MyFord multimedia system will be available as an option. It has an 8-inch touchscreen display. And also inside the cabin the user will find a climate control and magnificent leather seats.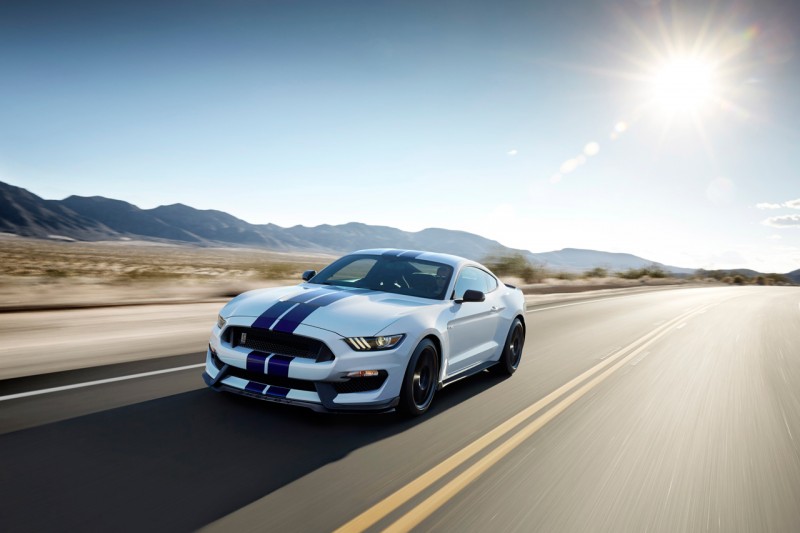 Please, the main highlight of the Ford Mustang Shelby GT350 is a gasoline "eight" volume of 5.2 liters and a capacity of more than 500 horses. Together with it a manual six-speed gearbox is aggregated. If you remember, American manufacturers have been criticized for the use of outdated engines on maslkars. In the case of the new Ford, motorists have applied a number of innovations.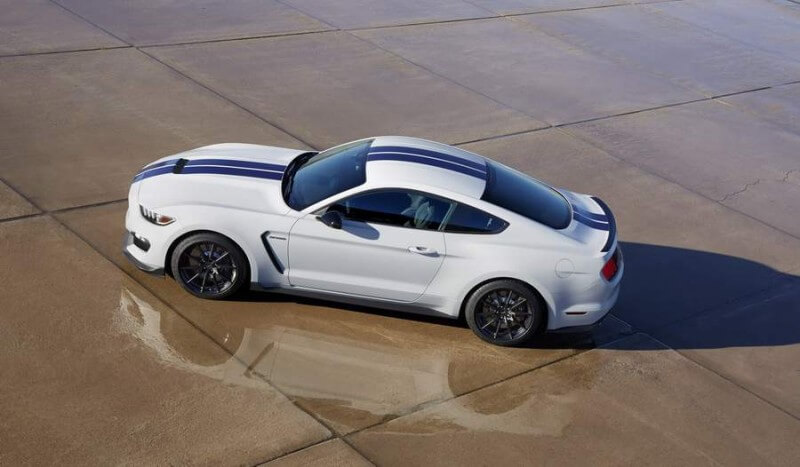 Firstly, it is a flat crankshaft, secondly, removal of almost 100 horsepower from a liter of working volume. And this is considered a good indicator even for pedigree supercars from Italy. Unfortunately, little is known about the price of the car and its dynamic characteristics. According to unconfirmed data, Ford Mustang Shelby GT350 should go on sale at the beginning of this year.
Ready review and test drive
Similar news