A portion of Hyundai Sonata spy photos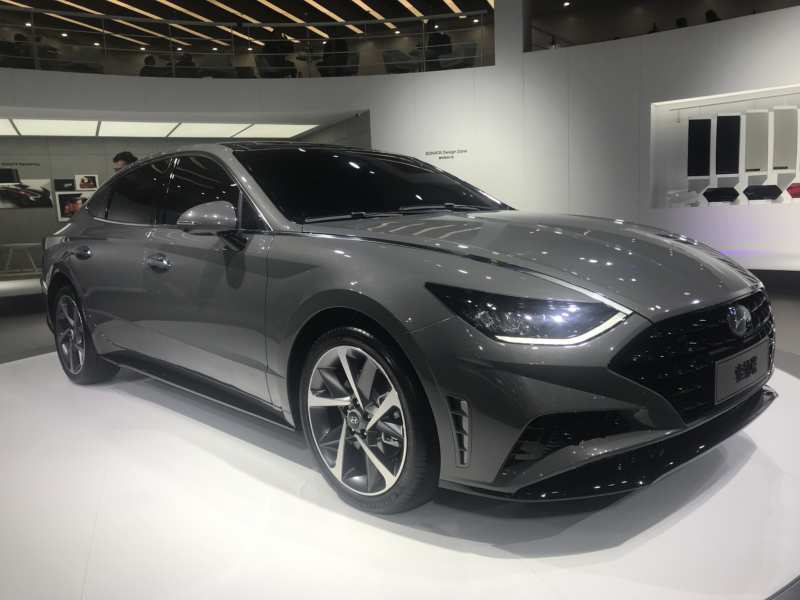 Martha promises to be rich in novelties. One of them is a next-generation Sonata. This is the 8th generation of Sonata, whose test samples have appeared on the Internet many times. Spy photos of the car, which is "dressed in camouflage", were not informative at all.
One of the cars_fantastic99 users took a couple of fresh photos in Dubai. The car is still disguised, but wrapped in patterned film. It is now possible to examine the design in detail.
External resemblance to Santa Fe
The long-awaited sedan has a coupe-shaped body, which makes it look like an elevator. The Hyundai model range already has such a car – Lafesta, which was released for the Chinese market. Most likely, the new Sonata will keep the status of "four-door". At development of the exterior it is appreciable that it was created with a glance at Le Fil Rouge.
One more interesting feature of Sonata is its nice lanterns at the back. At the bottom they are beautifully connected with each other by an LED strip. We've already seen them in the crossover Santa Fe. However, this is not a global version, but an extended version. It will be available only in the Celestial Empire.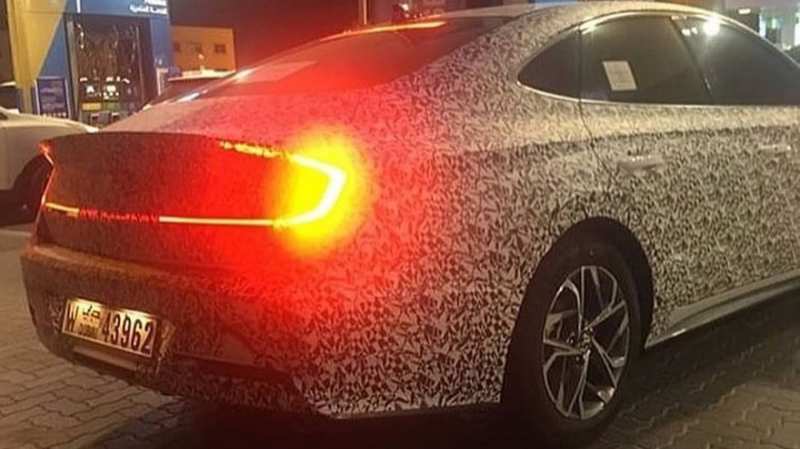 Hyundai Sonata motor line
According to the Korean media, the eighth generation of the Sonata will be equipped with a 2.5 GDi engine. Its power is equal to 190 hp. Auto experts allow the appearance of a "charged" version, which will be complemented by a 2-liter engine with i30 N power from 250 to 275 hp, or turbocharged 2.5-liter, which produces 280 horsepower.
We are definitely waiting for the appearance of the hybrid Hyundai Sonata. When exactly will he stand on the conveyor of the Sonata of the 8th generation? This will happen in March 2019, the official presentation is scheduled for April. The current version of the sedan in Korea is equipped with a gasoline atmospheric engine with a capacity of 163 horsepower, "turbofour" 180, 245 hp.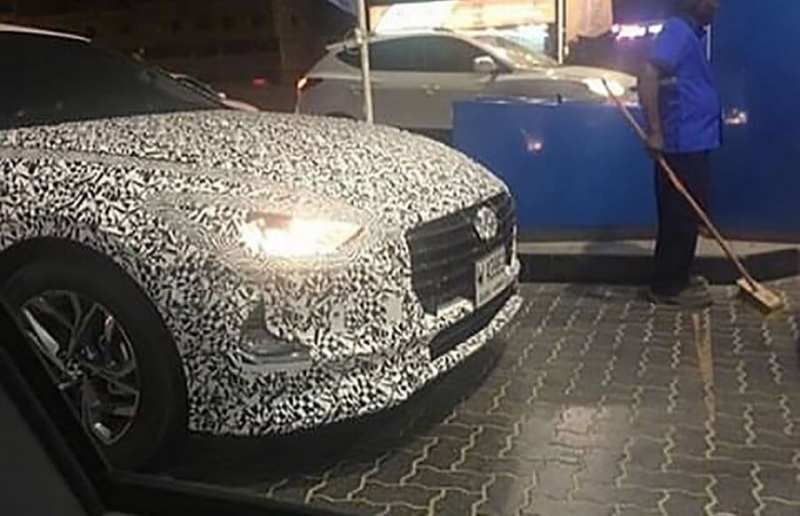 Depending on the selected motor, 6- and 8-speed automatic transmissions and 7-speed robot will be available. The Korean version is also available with a 1.7 liter diesel engine with a capacity of 141 horsepower. U.S. residents can buy models with more powerful equipment, as well as a hybrid "four-door".
In Russia, the Sonata is sold with 150, 188 hp engines and equipped with a six-stage automatic transmission. Recommended cost – from 1.33 million rubles. Earlier it was reported that the new Sonata may become a universal after the i40 is retired.
Similar news