Ford Explorer 2019 – now with longitudinal engine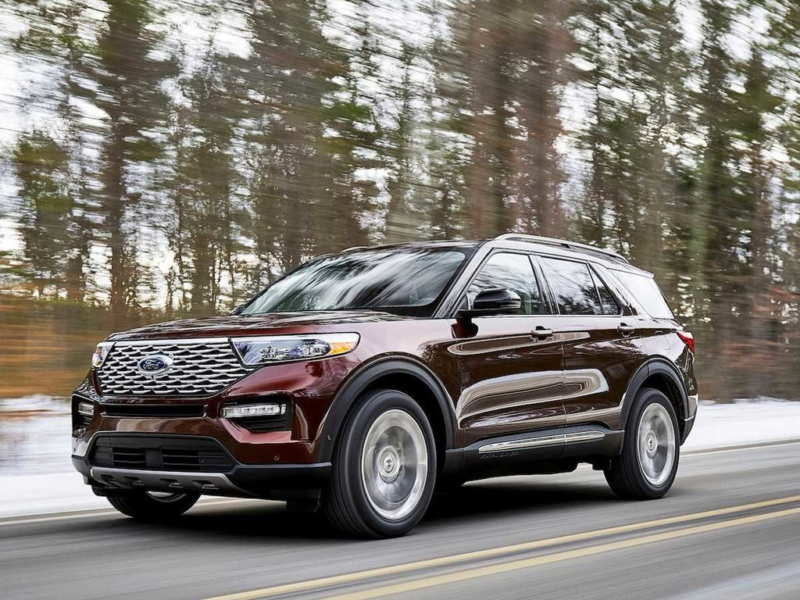 Changes to Ford Explorer 2019 are even more serious than expected. Even the engine has "moved" to another place here. Be prepared for longitudinal positioning of the engine and small changes in proportions. Now the car is 505 centimeters long, 200.4 cm wide and 177.8 cm high. The previous model was longer, but already. The wheelbase received a solid increase – instead of 286 cm we deal with 302.5 cm.
Technical features of the new Explorer
The range of engines is rather scarce and consists of only two inflatable units. As standard, it is an EcoBoost with 4 cylinders with a capacity of 2.3 liters and a kickback of 304 horses. The 3.5-litre six was replaced by the 6-cylinder 3.0 EcoBoost. Power remained the same (370 "horses"), but the torque increased to 515 Nm.
Both versions are equipped with a 10-speed automatic transmission. Basic versions of the Ford Explorer are exclusively rear-wheel drive, with the maximum equipment drive will be complete. Even 4×2 crossovers are now equipped with a Terrain Management system that controls the riding electronics.
Salon property
Fordovtsy decided not to change the basis, which is well established in the market. Therefore, the Explorer will remain three-row. Although the manufacturers themselves claim that the novelty has become much more spacious. Middle row seats can be adjusted with one hand. To throw them back, the driver does not have to remove the child seat. Moreover, there are versions of a whole sofa as well as individual seats available.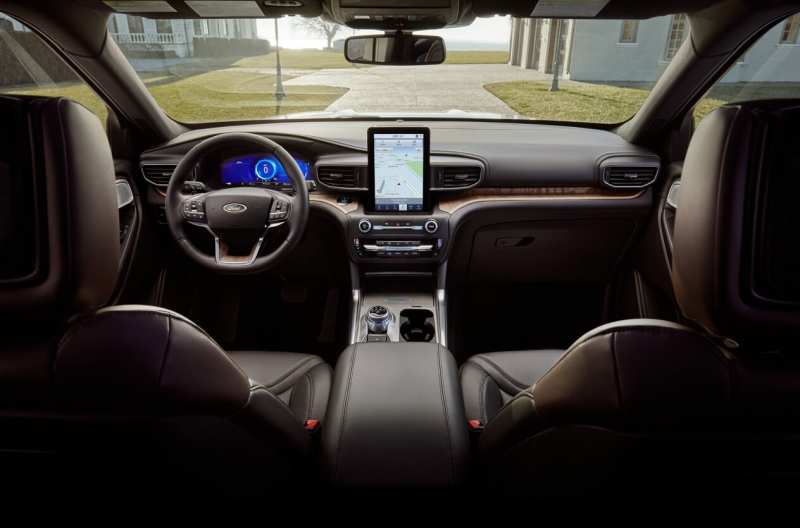 But the trunk isn't as big as it used to be. Its volume has decreased to 515 liters. Changes are related to the longitudinal position of the engine. Due to the renewed system of transformation, the total capacity has increased by more than 150 liters.
The final cost of the novelty is still unknown. But you can already see the demo photos of Ford Explorer 2019 on our website.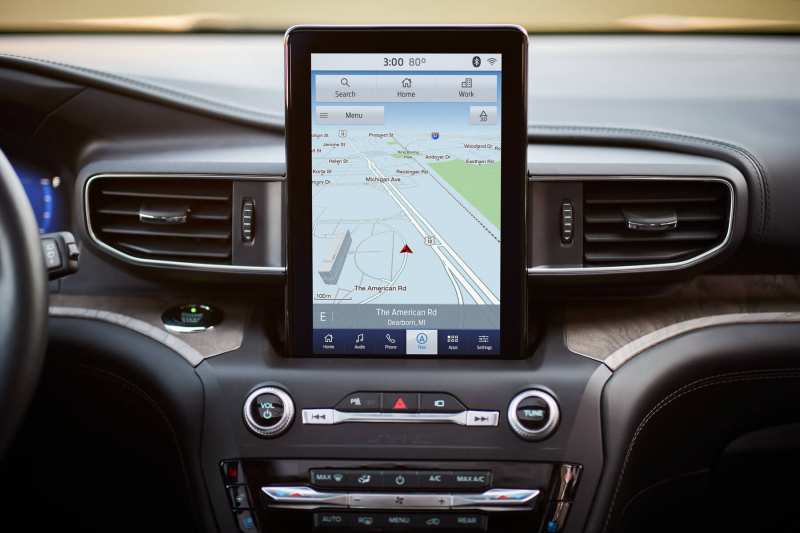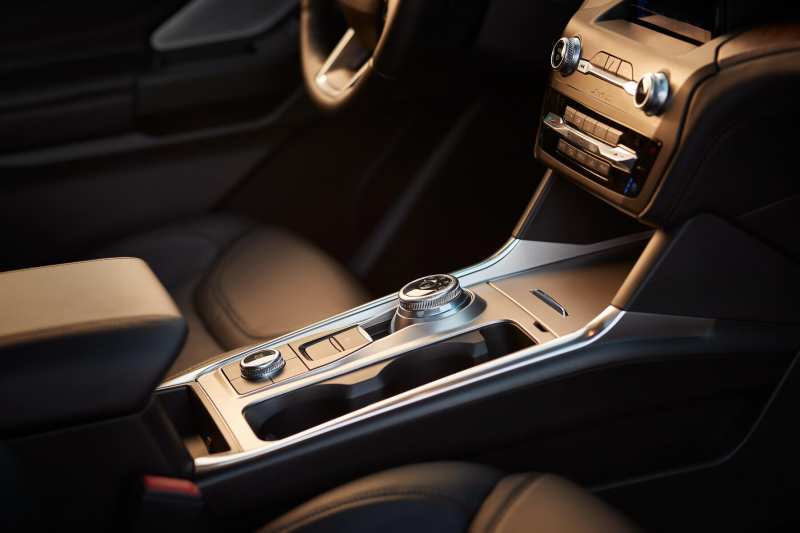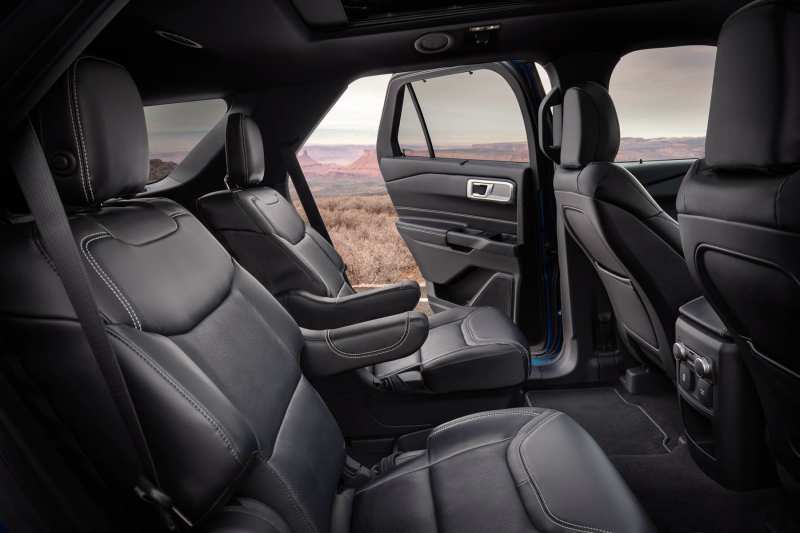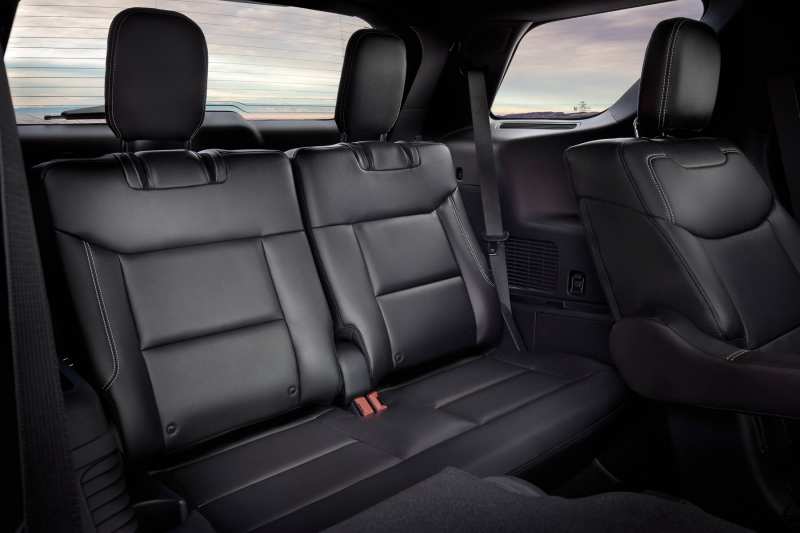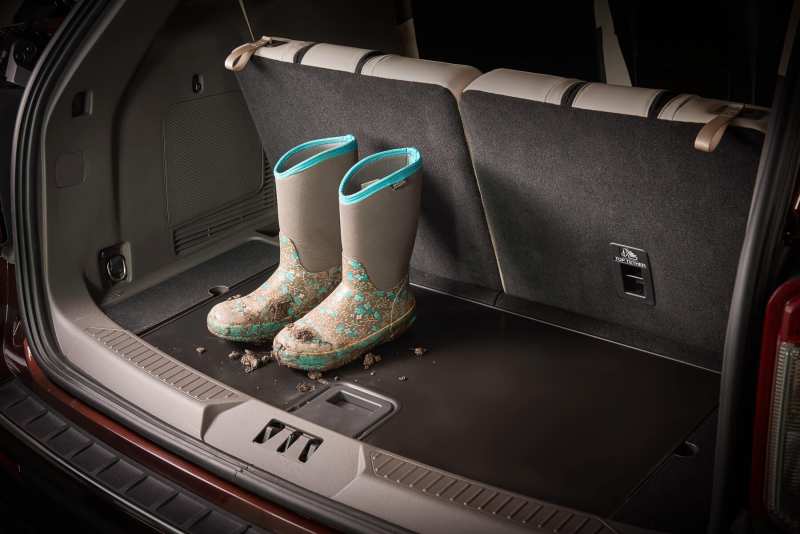 Similar news