The cost of Nissan GT-R50 soared up to 1 million euros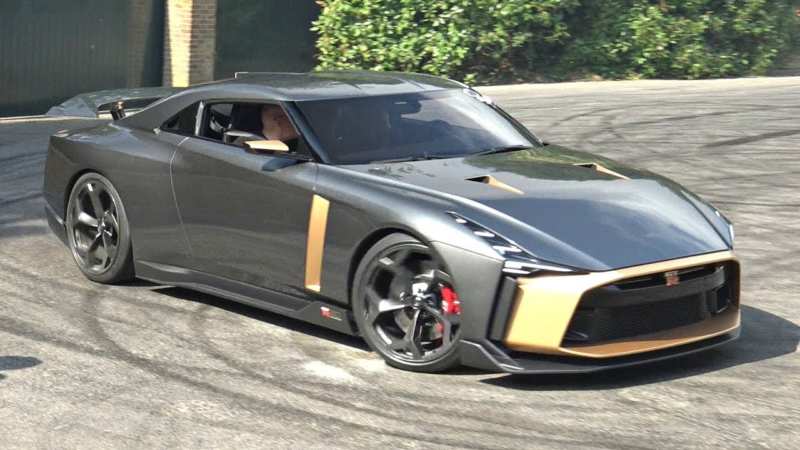 In summer, the Japanese car concern presented GT-R50. Today the final price of the novelty became known. For the exclusive you have to pay, and Nissan GT-R50 is a direct confirmation of that. The concept developed together with Italdesign was welcomed by the public very warmly. In this regard, Nissan decided to release a limited series of machines. Only 50 copies are available, costing 990 thousand euros. The whole Model range of Nissan.
Nissan GT-R vs. GT-R50: main differences
Compared to the standard Nissan GT-R, the new body was equipped with a new powerful bodywork. It includes a large adjustable wing, original headlights. Painting options will be different – the range of colors is much wider. The car became a little wider, almost 5.5 cm lower than the "big brother".
But the interior of the GT-R50 has not changed much. Attention is drawn to the bucket-shaped seats and trim using genuine leather and carbon. The engine received other turbines. The developers upgraded the fuel system and improved the production. If before the 600 hp 3.8-liter V6 engine had a torque of 637 Nm, now it has grown to 780 Nm.
Power has also grown to 720 horses. They installed a carbon brake system Brembo, strengthened the six-stage box with 2 clutches. Unfortunately, Nissan did not want to reveal all the cards, so we do not know the time of acceleration of GT-R50 sports car up to 100 kilometers per hour. Its predecessor coped with this task in 2.6 seconds, and the maximum speed was 320 kilometers per hour.
"We witnessed two absolutely landmark events. Italdesign is celebrating its 50th anniversary. And the same number of years the Nissan GT-R model has been in production. The Nissan GT-R50 is a delightful gift on one of the best platforms in the world. This is the case when the amazing Japanese design is wrapped in no less dazzling wrapping of Italian bodybuilding," said Alfonso Albaisa, vice president of global design at Nissan.
Similar news