The new Chevrolet Monza is a sedan that's been a pleasure to everyone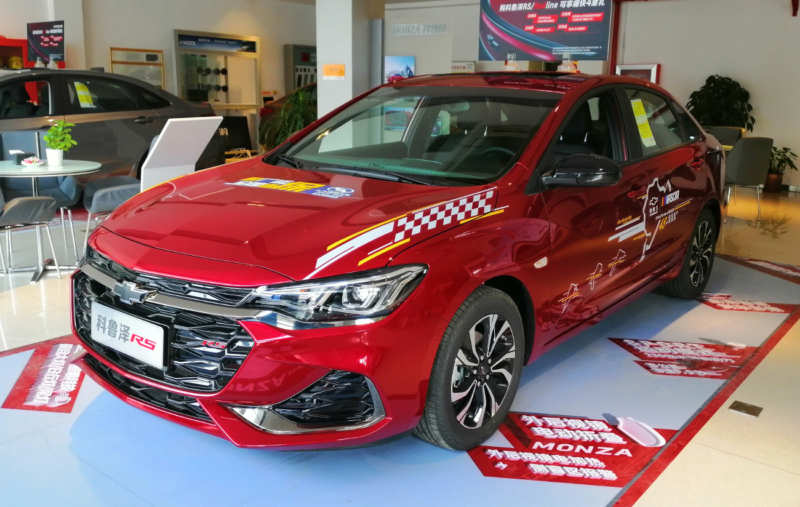 Thanks to its attractive price and enviable characteristics, the new Chevrolet Monza promises to become popular in China. Especially for the Chinese market, the Chevrolet company has released a real cannon – a budget car Monza.
The name is chosen very successfully, because some 30-40 years ago it was received by 3 door hatchback, station wagon and coupe. The whole Chevrolet model range.
Excursion into history
Even Opel had her own Monza. However, these are completely different cars. Chevrolet Monza was going to be on the H platform. At one time, it produced such legendary cars as Pontiac Astre, Pontiac Sunbird, Chevrolet Vega and even Oldsmobile Starfire. The Opel car was built on the V platform. It looks much heavier and heavier.
Monza of Chevrolet car concern was produced only for 5 years, from 1975 to 1980. It was positioned as a sports car of compact class, had a rear drive. At first, it wanted to use a rotary engine, but then abandoned this idea. After all, such engines quickly failed.
The car was first released in a two-door hatchback form factor, followed by a two- and four-door sedan. Monza's production was completed in 1980.
Car Overview
The novelty will take a cozy place in the sun between two other Chevrolet models – Cavalier and Cruze. It is known that the new sedan has a length of 461.4 centimeters, while the wheelbase reaches 264 cm and the width of 179.8 cm. The car will be relatively low – only 148.5 cm. The dimensions are almost the same as those of the Buick Excelle GT.
Some experts assume that the Chevrolet car was unified with the Buick. The vehicle is aimed at young customers, but middle-aged people as well should like Monza. There has not been an official presentation of the Chevrolet Monza yet, although the concept has already been shown in Guangzhou.
Besides, the photos of the new product of 2018 managed to get into the net. Judging by the photo, the sedan looks boring – the budget orientation makes itself felt. The situation can be easily corrected by ordering a car together with RS package. Then Monza will receive absolutely other bumpers, modified radiator grille and enlarged wheel disks. Little is known about technical characteristics of the Chevrolet sedan. It will get two engines:
1 liter of 116 horsepower.
1.3 liters of 156 horses.
Chevrolet Monza production is planned to be launched by the end of the year at the facilities of two enterprises – General Motors and SAIC. The estimated price of the budget sedan will not exceed $14,000 in the basic equipment. It is not known yet whether Chevrolet plans to bring Monza to the markets of other countries.
Similar news