Ford Transit – made in Russia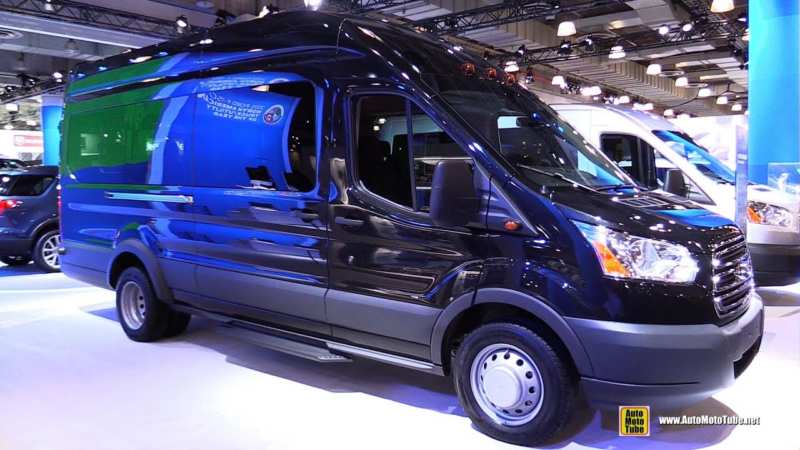 Ford has a lot of really cool cars – both trucks and cars. One of the most successful models of vans was Ford Transit Custom. This is a front-wheel drive all-metal machine, which is in demand among small, medium business owners.
It can carry both small and bulky goods. The van was presented in 2012 in Birmingham (UK). In almost 7 years of its existence, it has become a truly popular car due to its attractive appearance, excellent technical and operational characteristics and decent equipment. The whole Ford range.
How many assemblies are there in Russia?
Russian Elabuga is home to Ford Sollers' facilities. The company turned out to be so successful that now they want to adopt its experience in Russia … the British! Moreover, the achievements of the Russian site want to implement at other Ford enterprises.
Let's start with the fact that not only Ford Transit is going to be all-metal, but also cargo-and-passenger in Russia. Chassis with double, single cabins, minibuses for passenger transportation for 14 and 17 seats, "combi" cars for 6-9 people are available.
The plant in Elabuga is responsible for all assembly processes from the first to the last screwdriver. But there are also special versions, which are produced by accredited bodybuilders, industrial and isothermal vans, school buses. Only special versions of the Russian assembly of Ford Transit 55 pieces – and this number is constantly growing.
What do they buy most often?
The sales ratings in Russia are headed by the all-metal Ford Transit van with an average roof height and an average base. Its GVW is 3.1 tonnes. The second place was taken by the chassis with a payload of 2.75 tons. Three leaders are joined by one more Ford Transit all-metal, GVW is 4.6 tons. On its basis, they produce buses for transporting children and tourist groups.
The body versions in Elabuga are equipped with a Duratorq diesel engine with a power output of 125 to 155 hp and a capacity of 2.2 liters. The gearbox is purely manual (6-speed), and the drive can be rear, front or full.
Depending on the model, the transit can have three body options: 553.1 centimeters, 598.1 cm, 670.4 centimeters. All assembly is carried out manually.
Major plus Russian assembly
Each Russian Ford Transit has been approved by the official representative office of the Ford Group and is factory inspected by OTTC. It means that all domestic body versions are covered by the official factory guarantee. In case of breakdown, the owner of the car can apply to any dealer – and he is obliged to perform service repair.
The rule applies even to failure of special equipment. Ford Transit has many modifications, which allows you to quickly and easily find the right car depending on the tasks and specific conditions of operation. The machine can be used for long-term transportation, transportation in urban conditions.
The characteristics of Ford Transit and the price have made this family of vans very popular in our country. In the coming year 2019, the popularity of Ford Transit vehicles will only grow.
Similar news