Skoda Rapid is being replaced by a new hatchback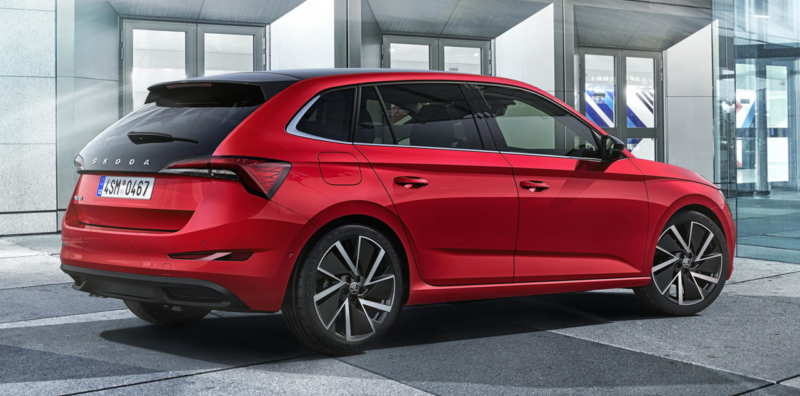 The novelty from Skoda challenges such popular models as Ford Focus, Volkswagen Golf. It clearly shows the silhouette of the upcoming novelty and reveals some characteristics. From the press release it became known that the presentation of the car will be held until the end of 2018. This is the world's first Skoda with MQB-A0 architecture.
Let us remind you that it is the basis of Volkswagen Polo. Also such famous cars as SEAT Ibiza, Audi A1, German crossover Volkswagen T-Roc are built on MQB-A0. In terms of appearance, everything is not so prosaic. Most likely, we will see a successful implementation of the prototype Skoda Vision RS, which debuted at the motor show in Paris in October this year.
Another remarkable feature of Skoda will be a huge inscription with the name of the brand instead of the logo. The dimensions of the car are also known. Wheelbase will be 265 cm, its length is 435.6 cm, and width – 181 cm. The height of the vehicle will be 143.1 cm. A new chief designer, Oliver Stephanie, has worked on the design of the machine.
Recall that the hatchback of the sports type Skoda Vision RS received disks with a diameter of 20 inches, inflated wheel arches and hybrid installation. The latter consists of an electric motor rated at 102 hp and an inflatable 150 hp internal combustion engine.
What's the novelty called?
They picked up the name Scala for the new machine. The "Rock" will be in the thickest golf course, but will cost much cheaper than its competitors like Golf and Focus.
By the way, in the automobile world Scala appears not for the first time. Up to 2013 in Mexico it was possible to buy Renault Scana. Later, the French decided to give up this name.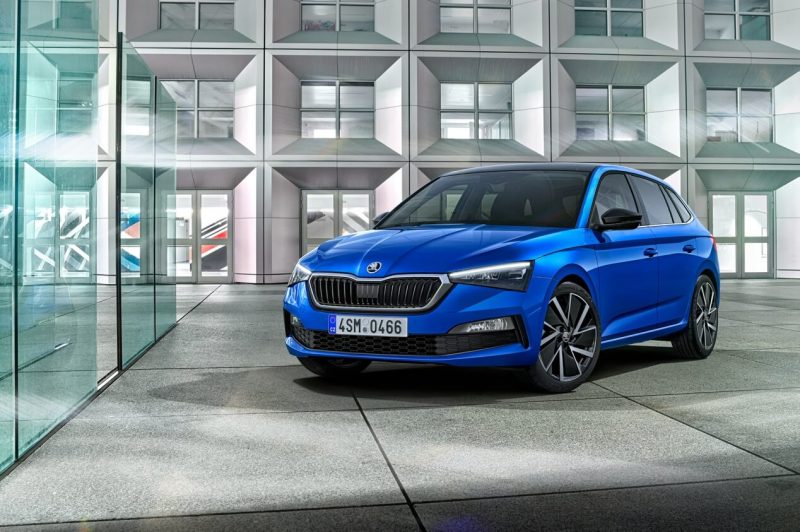 Silent Replacement of Rapid Code
Skoda management has repeatedly informed that in the near future it plans to completely abandon the model "noopener">Rapid and release a new generation car. Technically and externally the model will not be connected with Rapid, but will be able to compete with Ford Focus, Volkswagen Polo. The approximate cost is 16 500 – 17 000 euros.
"Silent Substitution concerns Rapid Spaceback, which is almost impossible to buy in Russia. Most likely, Rapid's elevator will suffer the same fate. It is not yet known whether a spectacular successor to Skoda Rapid will appear in our country. As no other vehicle in Russia is going to be built on the MQB-A0 platform.
Similar news