Jaguar XF or Audi A6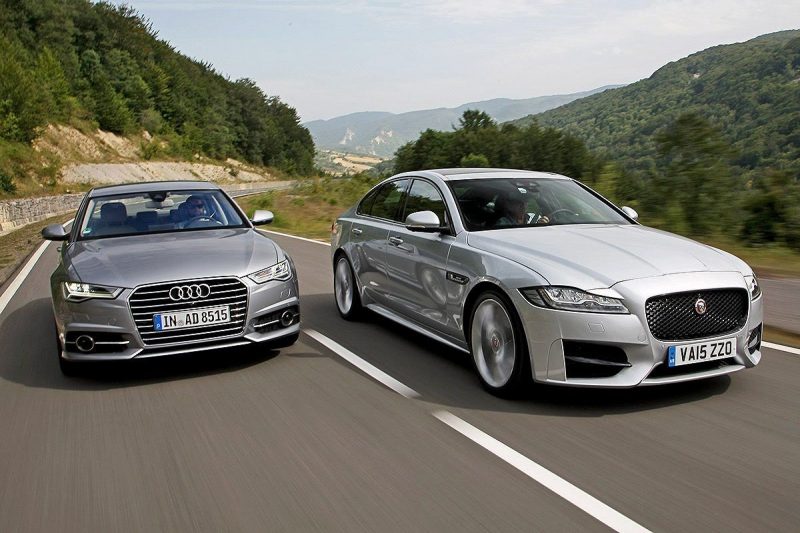 Presentable business class cars are in great demand and popularity today. Many people pay attention to the Jaguar XF and Audi A6 models. Both cars have a beautiful design, smooth body lines and excellent technical characteristics. But before choosing and buying it is important to get acquainted with the distinctive features, as well as the technical characteristics.
Jaguar XF Car: What are the benefits?
The Jaguar XF combines sophisticated style with quality interior design. It has an eye-catching appearance, fascinating design, clever dynamics and ergonomics. This model is equipped with innovative technologies, so that drivers will not have to worry about their own safety, communication and additional features while on the road.

Superiority and style sense
The car Jaguar XF combines luxury and sophistication. This car was designed by the best specialists, who created a real work of art. The main feature of this model is the presence of a multimedia system InControl. It allows the driver and passengers to stay in touch while on the road. The system is equipped with a large touch screen. Useful functions are available here. Operation is easy and intuitive.
Available equipment
The modern Jaguar XF is available in five versions. Everyone will be able to make the right choice and buy a car with optimal parameters. It will combine efficiency, luxury and power. The body is available in red, white, black, light and dark grey. The model range includes two sports variants.
Cars attract with their courage and determination. They are sporty on the outside and inside. The 3.0-litre V6 engine provides fast acceleration and excellent driving dynamics.

Automobile Audi A6: overview and description
Audi's cars attract with their anti-corrosion resistance. The hood and front fenders are made of high-quality aluminum alloy. The Audi A6 model is popular due to its sophisticated and improved ergonomics.
Passengers in the rear seat will be able to feel the maximum comfort thanks to the climate control system deflectors. They are located on the side of the middle rack. The manufacturer has taken care to ensure that there is sufficient space for people with long legs.
The interior also attracts the attention of passengers and the driver. The finish is made of high quality leather. Additional benefits: Multi-role, xenon optics, headlight washer, parktronic, climate control, rain and light sensors. These functions are provided in each set, so they are no exception. Salon A6 is an embodiment of design ideas in reality. It corresponds to a high premium class.
Good noise insulation absorbs vibration and engine noise. Instead of a gear lever, there is a small button that drives the handbrake. The undercarriage is reinforced, knocked down and has a high level of energy consumption. Audi A6 is well adapted to different road surfaces. The car behaves confidently on the asphalt or off-road.
Everyone can choose the best option for themselves. Both cars combine high quality, good performance, power and ergonomics. They attract the attention of unsurpassed interior design and bodywork.
Similar news