Lada Vesta or Volkswagen Polo: comparative review of sedans
Compare Lada Vesta and Volkswagen Polo. That a newcomer can oppose a "strong" leader.
Can't decide what to buy – Volkswagen Polo or Lada Vesta in the back of a sedan? Not surprisingly, because both cars are worthy of attention. Specialists of Volkswagen's "Autostadt" dealer center decided to compare these two models and identify their inherent strengths and weaknesses. So, let's go…
Appearance and interior
The Polo exterior is a timeless classic that German designers are gradually "polishing" in the course of regular restylings and upgrades. Lada Vesta has received, it is possible to tell causing, shouting appearance. Therefore, if you are a fan of habitual and recognized by millions of design, Volkswagen Polo is your choice. If you want to get something "fresh" (Vesta has not been used on the roads yet and cause genuine interest), your choice is a car from VAZ.
As for the interior, the cars in question also differ dramatically. The interior of Polo, as well as any other car of this brand, attracts with verified ergonomics. No matter how much you look at it, no one has yet surpassed German engineers in this area. When driving this car, it seems as if it has driven several thousand kilometers.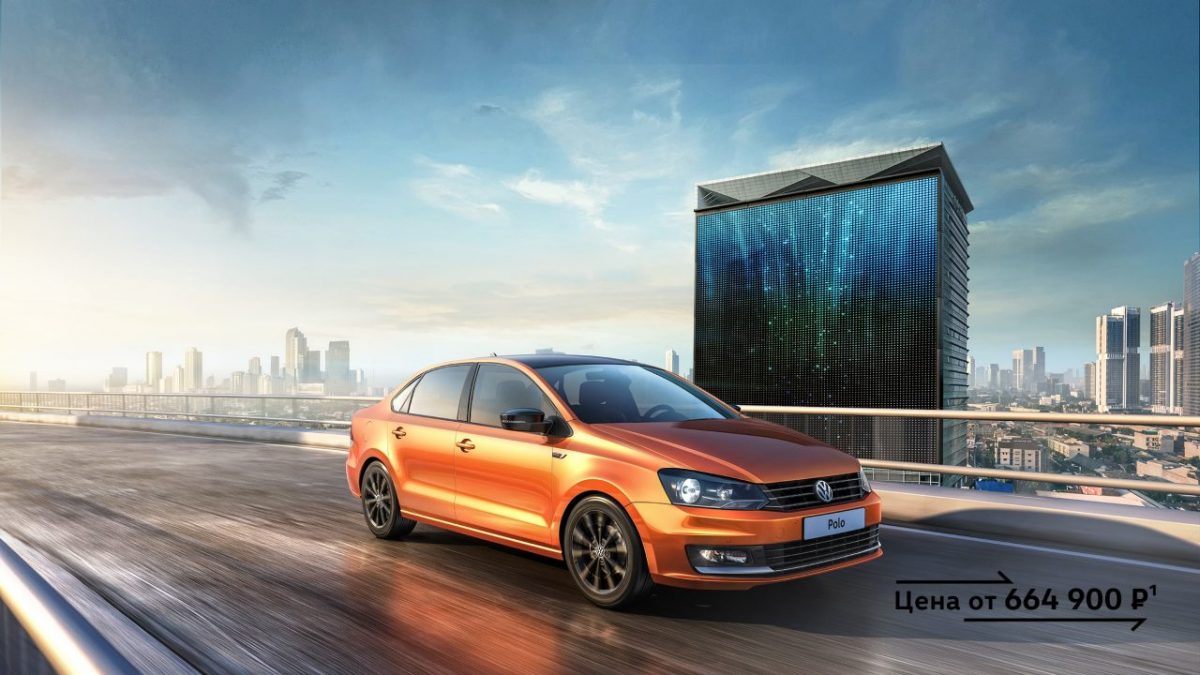 Westa's interior is also very successful. It can be seen that it was tried to make it more sporty (a lot of sharp lines and complex shapes indicate this). Such checked with German pedantry of ergonomics, as in Volkswagen Polo, here you will not meet. But still, it seems that everything here is in its place, where it should be. The design and quality of Vesta's interior is an undoubted breakthrough of the car manufacturer against the background of previously produced models.
Technical moments. And it is not easy to choose water here
If you go into the technical details, you can see that both models have their strengths. And choosing one of them will be difficult – it is important to set the right priorities. Comparing Ladu Westu and Volkswagen Polo, you should pay attention to the following points:
Travel clearance Polo has a gap of 163 mm and Vesta has a gap of 178 mm. The difference is 15 mm. Will you feel it? Practice shows that in most cases there is not. Under normal conditions (city, highway, countryside) both models have enough ground clearance. These 15 mm can only make a win on a heavily "killed" road, which, fortunately, has recently become less.
Gearbox Everyone has heard of the reliability of the ICPP and Volkswagen ACPP. Lada's gearboxes also "do not fall" right after leaving the showroom. But some discomfort at their use, unfortunately, it was not possible to remove completely yet (in particular, the raised noise). And a single-disc robot is a "thing in itself" to which you still need to get used.
Dimensions In this plan Vesta is a little ahead. It has 20 liters more trunk (480 liters vs. 460 "Kipchaks"), it is 20 mm longer and 65 mm wider. If this is crucial for you, the choice is obvious.
EnginesVesta has a wider range of engines. But if you look at the details, you can see that the German engines have a more advanced design. To vote in favor of this factor, or to choose a large range of engines – it's up to you. Reliability from both.
In general, the choice between Lada Vesta and Volkswagen Polo is a complicated one. Fans of the timeless, time-tested classics will choose a German sedan. Those who want something new, and those who want to evaluate the achievements of the Russian car industry, can try West. Good luck with your choice. And if you look closely at Polo, we invite you to the Volkswagen AutoStandt showroom. Company managers will help you to understand all the features of this car.
Which car is better than Lada Vesta or Volkswagen Polo?