New Honda Accord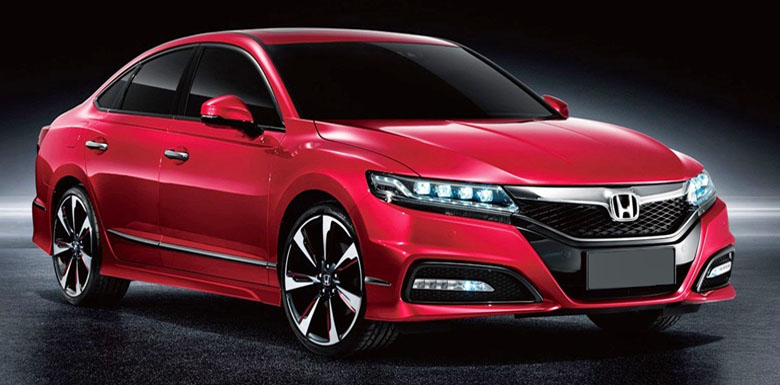 Honda Accord sedan has long had its own circle of regular customers. Motorists, who give their euros, dollars or rubles for this car, appreciate this model for its rapid appearance and perfect driving characteristics. And they are not confused even by the fact that with each generation this car becomes less sporty. But each generation becomes more solid and comfortable. Some of the fans can't stand it and go to the competitors, but most of them just close their eyes and buy their favorite model again. And what is the latest generation of Accord? Won't it scare away the car enthusiasts who know a lot more about active driving? Now we will find out.
New chord – new design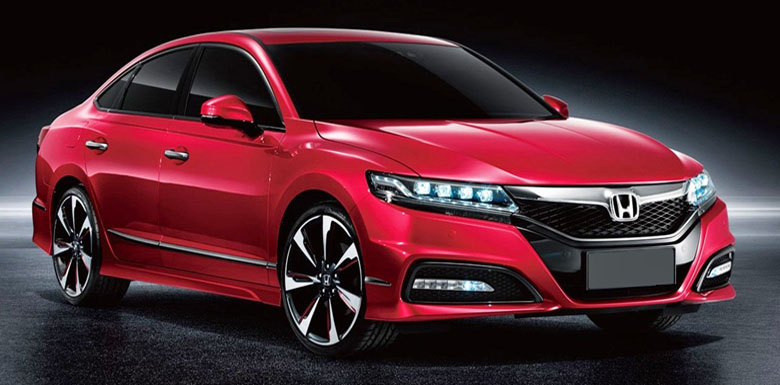 And where have we lost the bright and fast-forwarding forms we loved so much, for which cars of previous generations were so famous? There is no trace of them. The new Accord is made not in solid European or rapid Asian style, but in boring American style. In front we see the most common almost rectangular headlights, which are adjacent to a rather massive shiny radiator grille. I bet it all looks very solid, but we can't talk about any swiftness or aggression anymore.

Is that what the buyers wanted? But, to be honest, it's worse from behind. It is almost impossible to determine what the latest generation of Honda Accord is facing us. There are simply no family traits. There is a feeling that we are facing not Accord, but Toyota Camry of the latest generation (by the way, you can compare these cars by size and parameters in the service "Machinogolik.ru"). If these two cars are placed next to each other, the similarity between them can be easily noticed. The shape of the rear optics is very similar. And also this shiny bar on the boot lid. Do owners of a Japanese sedan need not a great style, but an abundance of chrome-plated parts on the cargo body?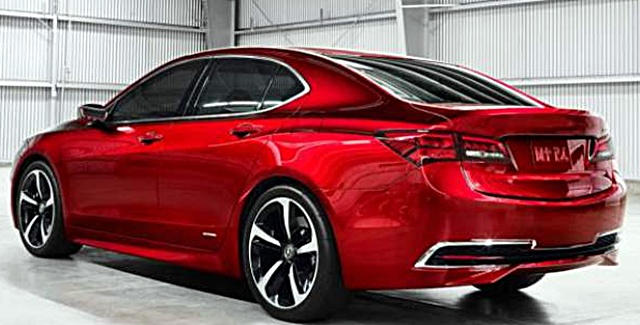 What's inside
In the interior of a Japanese car you won't find any sporting notes either. You can guess about the fact that excitement is not a place here, at least by the combination of instruments. In Accord, the main place in it is not a tachometer, but a huge speedometer. And a solid four-spoke steering wheel doesn't inspire you with a fiery drive. But if we abstract from all this, we must admit that the latest generation of Honda Accord is impressive. The interior plastic is often very soft and of high quality, everything is also perfectly assembled. And in terms of equipment, the Japanese car is definitely not in the lagging behind. Everything that is supposed to have a car of this class, it has.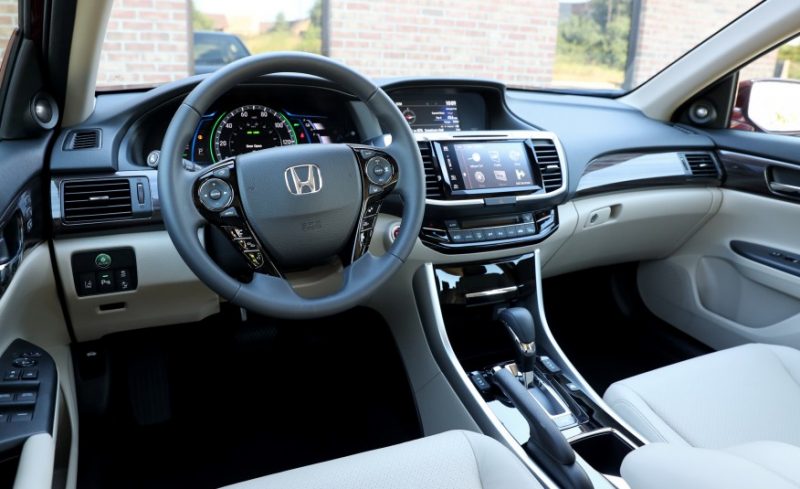 But the rear passengers will love the new Accord. There are plenty of seats on the second row of seats. And there with the proper level of comfort will be able to accommodate not even two, but three passengers. Although the same German premium sedans are still far away. There are no shutters on the windows, the backrests of the rear seats are not adjustable on the angle of inclination, and passengers cannot adjust the individual microclimate for their half of the cabin either. So there is still something to aspire to.
Yes, and the trunk in the Japanese car, although quite large, and its volume is 495 liters, but again, does not claim to be a leader in this car class. The range of engines offered for the new generation Accord will not impress either. Customers will have to choose from only two gasoline units. The first one has a capacity of 2.4 litres and develops 180 horsepower. It can be paired with a manual gearbox or an "automatic" gearbox. But with a gasoline engine of 3.5 litres, which develops 281 "horses", there is a purely automatic gearbox.
However's pace is not inferior to competitors
Even the basic engine has enough power, but it cannot be said that the car's settings encourage active driving. The car does everything right, and at certain moments even gives a real pleasure of driving, but nothing to do with the feelings and emotions that gave the cars of previous generations, it no longer has.
The steering of the latest generation car is not very informative, although there is some information from it to the driver in steep turns. And what about the rolls? Suspension on a Japanese sedan, though quite energy-intensive, but it still allows the car to roll pretty hard. Sportsmanship does not smell here. So no matter what the spin, and the latest generation of Honda Accord sedan has become even more comfortable car.
But there is an explanation for everything. In Western Europe, the struggle for a buyer of Accord in any case will lose. European manufacturers are very strong. And Western European motorists, if they have decided to buy a prestigious sedan, they will rather buy BMW or Audi. But in the North American market the situation is different. There cars from Honda company are in stable demand, and motorists prefer simple forms, luxurious salons and soft suspensions. They will like the new car. Well, we have to accept or accept the new Accord. Everything in this life is changing, including cars.