Alfa Romeo 2015 Giulia interior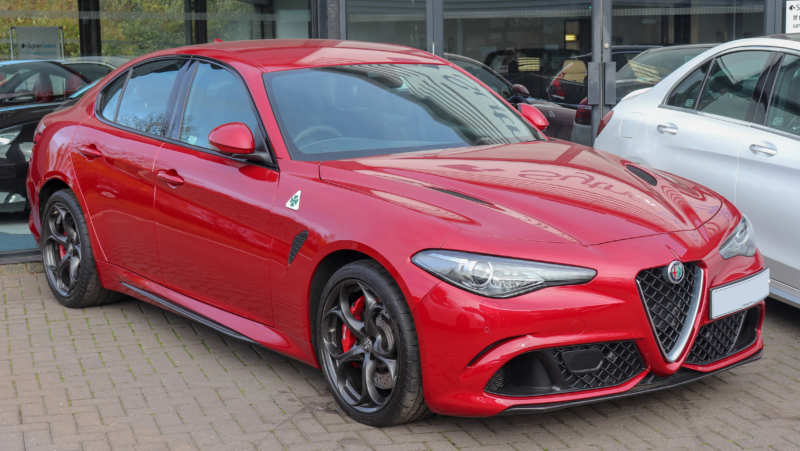 The rumored Giulia sedan found quite real features on June 25, 2015. However, until recently, the manufacturer was extremely sparing on details. Despite the readiness of the car, there was not a single photo of the interior in the network, was demonstrated the version of QV, albeit such a powerful one.
Literally today, fans of Alfa Romeo brand posted high-quality photos of the interior. Judging by the photo, the interior is dominated by a large number of inserts made of leather and carbon fiber. It is necessary to note also the magnificent touch screen of multimedia system, and also two-zone climate control.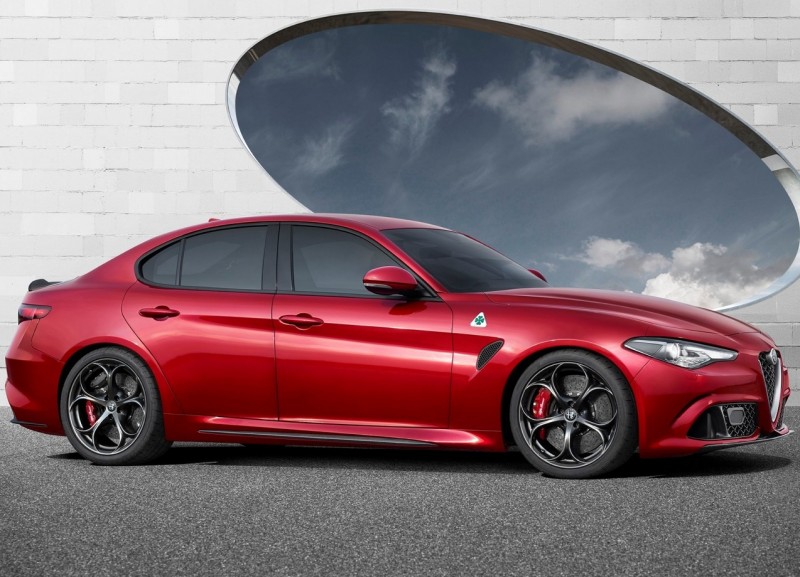 As for the technical characteristics, they are still unknown. The manufacturer has launched a curtain with only one version of the Alfa Romeo Julia QV sedan. Under the hood of the car was able to place a three-liter twin-turbomotor "six" with a good power of 510 horsepower.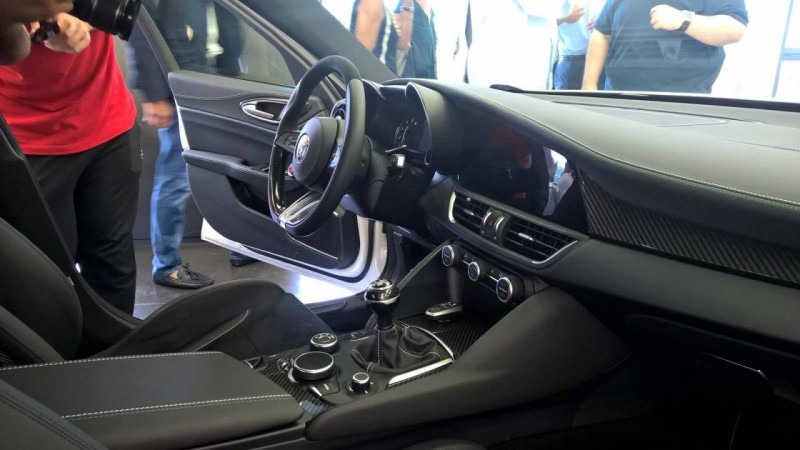 It was developed by Ferrari engineers. Due to such characteristics, the sedan takes off from a place up to 100 km/hour in just 3.9 seconds. The transmission is a six-speed mechanics or eight-speed automation. It will be possible to buy the first Julia from Alfa Romeo in 2016.
Similar news