In Geneva, Skoda sparkled with four eyes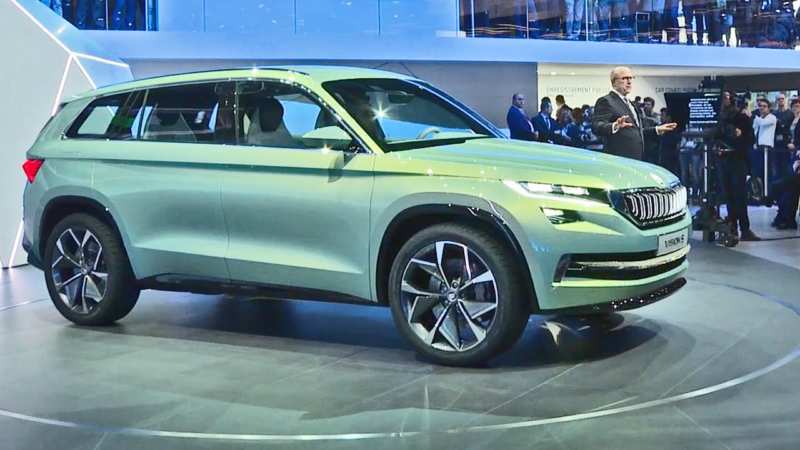 And let the "four-eyed" Skoda VisionS be a common concept. However, the practice of the last years shows that the prototype is followed by a serial model. So the chances of appearance of a real VisionS car are quite real. The whole Skoda model range.
Create something that's not being created? Easy!
Shkodow bosses have already stated that they intend to turn a fantastic concept into an original car model. However, this will not happen before the second half of 2016. In autumn in Paris there will be just a chic car showroom – most likely, the serial version will be demonstrated there.
There is also more joyful news – in 2017, VisionS sales will start not somewhere else, but in Mother Russia. However, changes in the name are not excluded – "Vision S" can turn into Kodiak.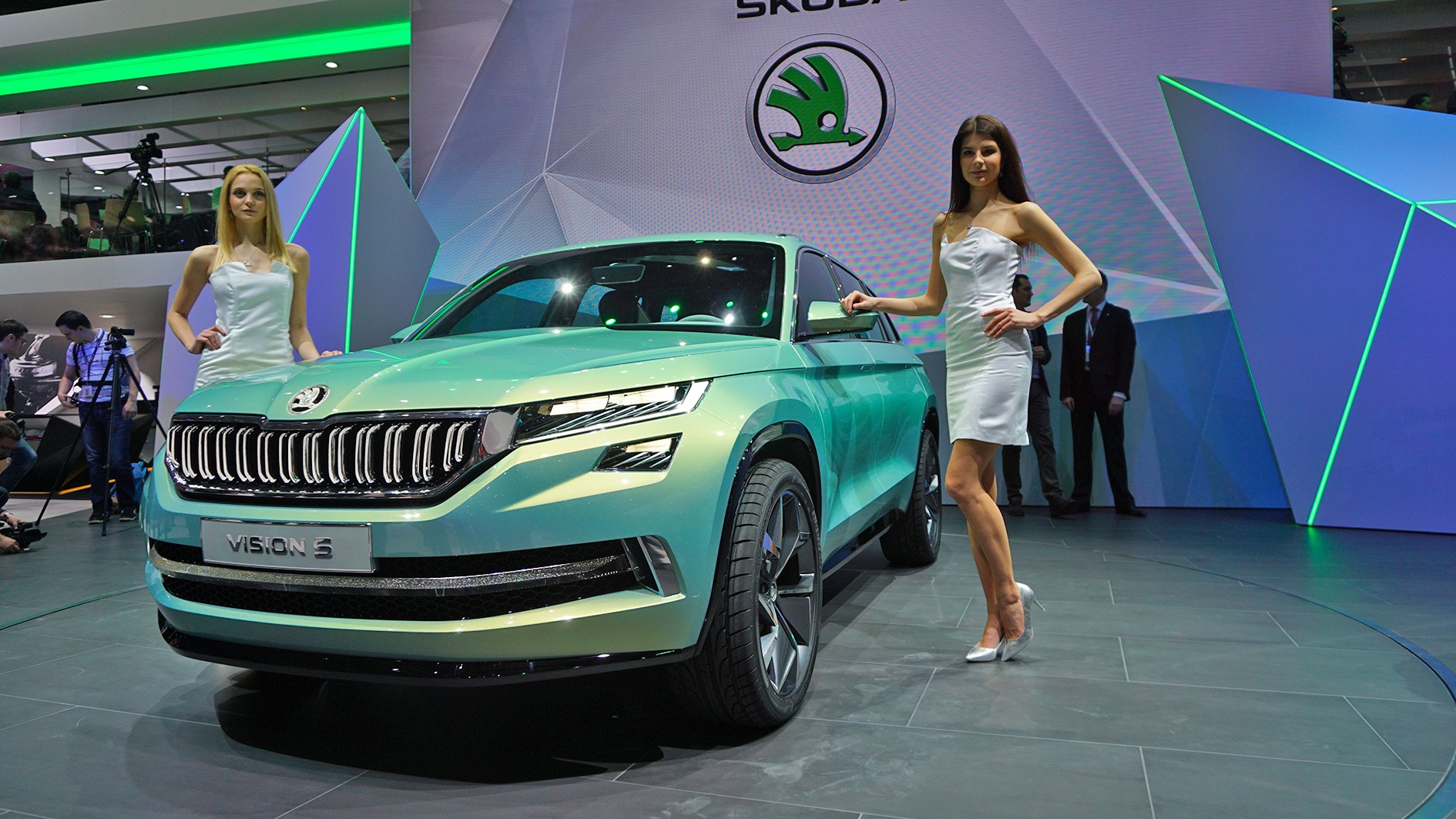 The final decision on the design is also not made. Let's hope that designer Josef Kaban will leave aggressive shapes and unusual optics. Horizontal stripes resembling crystal also look very interesting. All these trifles make "Skoda" at least not boring.
All these years the customers of Skoda somehow put up with the dull appearance of the car for the sake of successful combination of price and quality. Now another advantage will be added to them – a great appearance.
What do prices say?
It's too early to talk about the price list, but VisionS will definitely cost less than the luxurious Skoda Yeti. The proposed price fork in the basic equipment is 2-2.2 million rubles. For the same money today it is possible to buy "Koreans" Hyundai Santa Fe and KIA Sorento Prime (Kia Sorento 2015).
The variant of hybrid output with 156-horsepower gasoline engine and 116-horsepower electric motor is not excluded. Passport consumption of gasoline is more than good – funny 1.9 liters per 100 kilometers.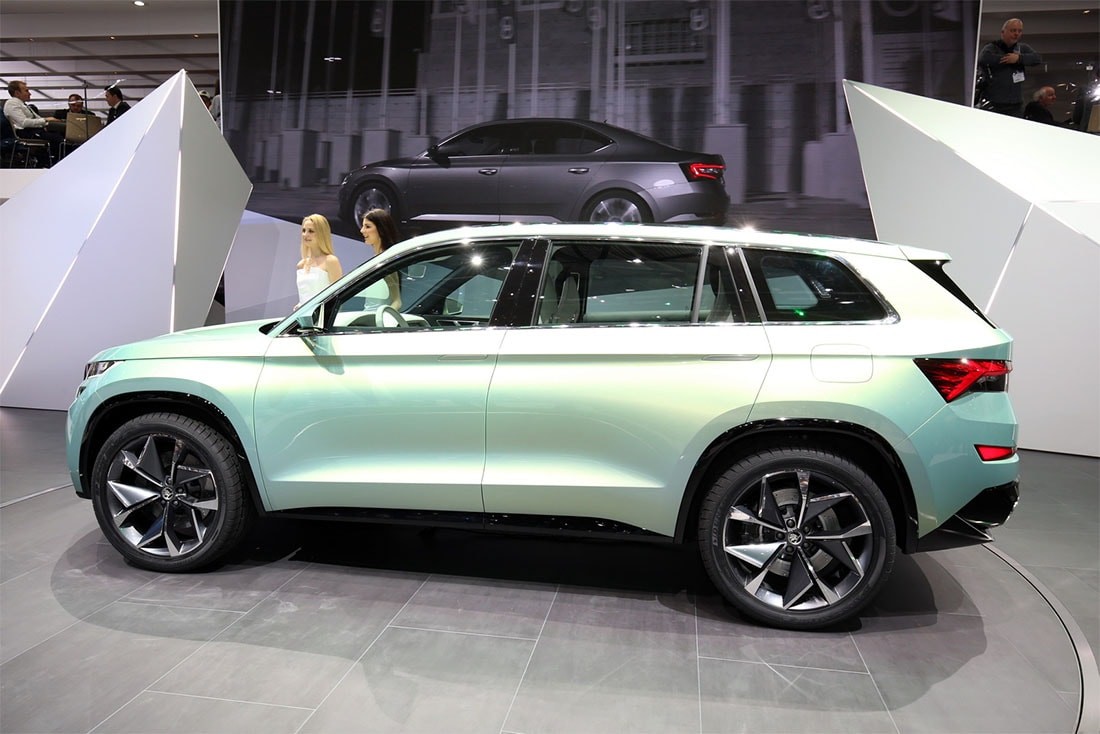 And what is inside?
Finally, a short description of the concept inside. The manufacturer was pleasantly surprised by the presence of six seats, two 16-inch monitors for passenger and driver, compartments Phone Box for wireless charging of smartphones, their connection to the on-board network. Skoda promised to improve the ability to control the car by voice and gestures.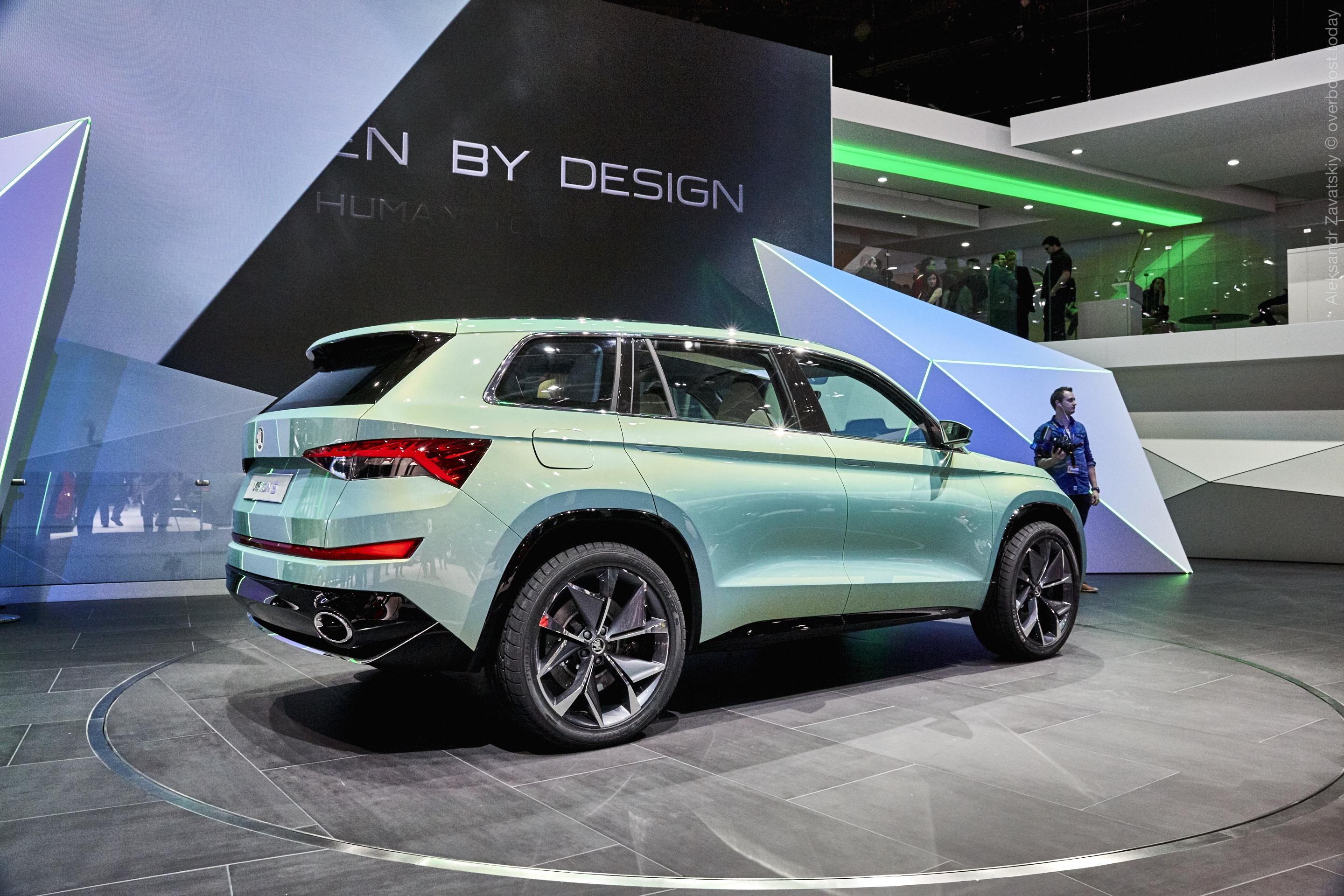 Similar news