GAZ-Ataman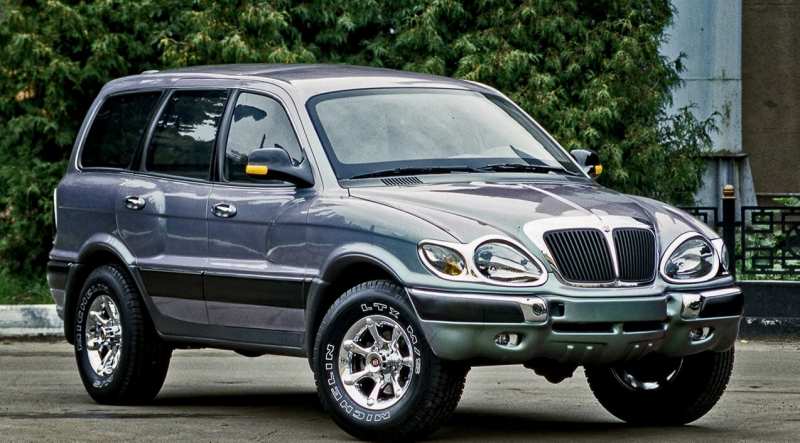 GAZ-Ataman is a cross-country vehicle, and its presentation was in 1996. The production of the car was completed before it could be started. It was designed a year earlier (1995) and in a short time was able to be in the spotlight. Nizhny Novgorod residents were surprised to see this vehicle in their city.
And it is possible to understand their feelings, because the model was an atypical car for the Russian Federation. To be more precise, it was a pickup truck, but not a simple one, and had a rather colorful appearance. Because of its own absurd appearance, the car got a lot of eloquent nicknames, such as "colossus on clay legs," "eyed guy" and "tangle of contradictions", which is very useful. The whole model range of GAZ.
Car history
Even before its appearance, GAZ-Ataman had its origins in the mid-1990s, when the Gorky enterprise was in the midst of a crisis of overproduction of the Volga, which was not becoming obsolete. The people who were at the helm of the plant in those years began to worry seriously about the task of saving the workshop capacity of passenger vehicles. They were able to find a way out almost immediately.
On the platform of the already confident passenger car (Volga), they were able to design a Burlak truck, which promised to conquer the newest shelf of the automotive market. Although there were not so many modifications, they were quite significant.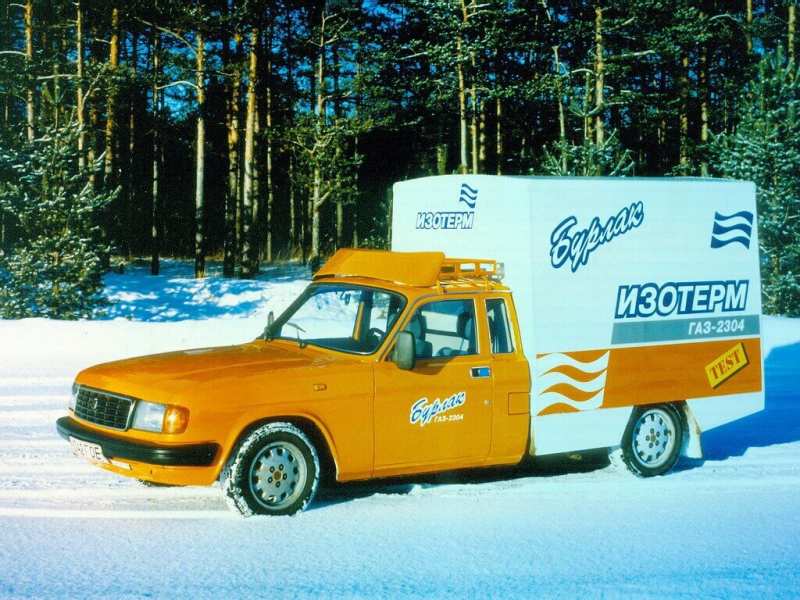 Since we had to increase the base of the pickup truck by 300 millimeters, it entailed an extension of the cardan shaft and handbrake hummocks. Moreover, the suspension had to be reinforced, and the rear part of the car had to be equipped with a frame, which docked with spars.
But suddenly, the market caprices allowed to correct the situation with the Volga, although with the trucks, it still did not go as well. Therefore, it is clear why Burlaka decided to refer to the cargo output, where under the influence of some factors (a small painting chamber, and an oversupply of some varieties of assembly positions), the GAZ-2307 pickup truck was born on its platform.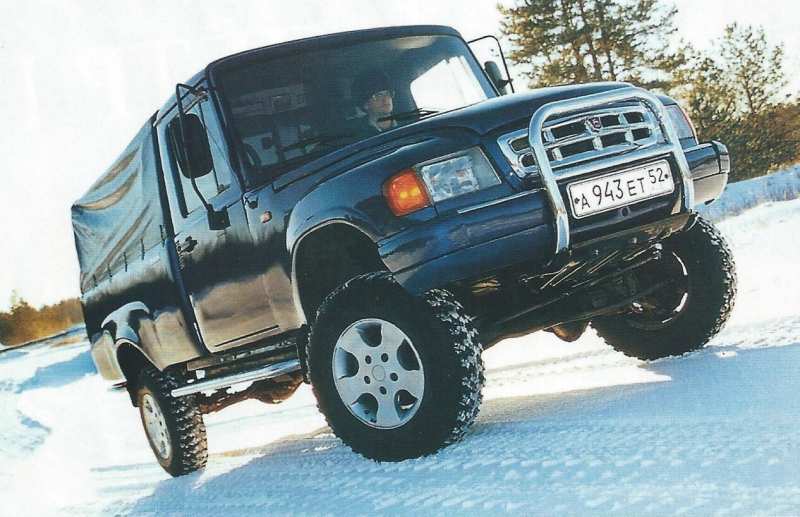 This vehicle was impossible to coexist with a GAZ-3307 truck (where there was an original nose) and a Volga-type transport base on a "burlatskoe" chassis. In practice, it was a prototype of Ataman.
After that, the truck was equipped with a frame, individual walkway and a list of power units, where there was a 4-cylinder gasoline engine, V-shaped 8-cylinder gasoline engine and 4-cylinder turbocharged engine running on diesel fuel.
GAZ-Ataman was able to create such a model that it could create a real sensation. Many people did not even expect such a pickup.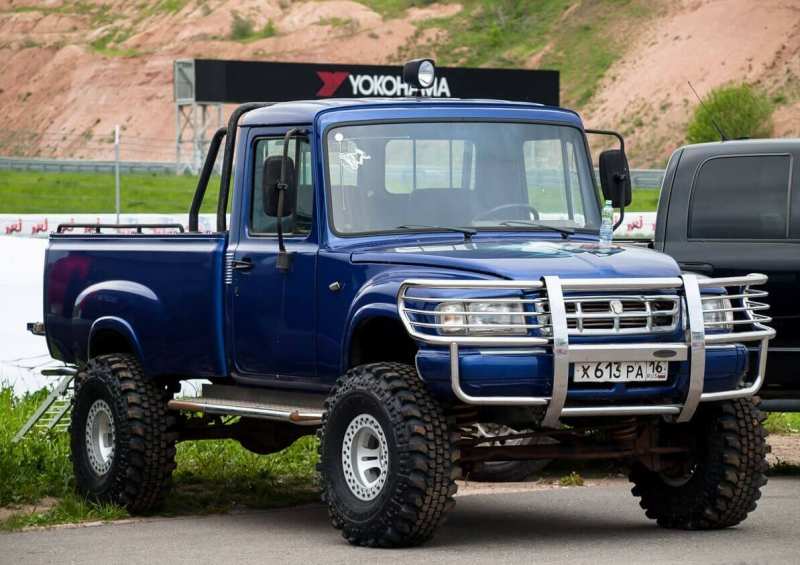 If we speak for the all-wheel drive GAZ-2308 "Ataman" and its variations with the rear drive GAZ-2309, which was called "Atamansh" jokingly, then both vehicles looked rather ridiculous and funny.
In fact, the vehicles had everything in place, but a significant number of those present at the event, when they saw the model, began to smile. This article will describe the gas 3106 ataman 2 and gas 2308 ataman.
Exterior
If you pay attention to the appearance of the model, it causes quite mixed feelings. The car received 16-inch wheel rims, which had a positive effect on its exterior. The wheelbase reaches a length of 3,100 millimeters.
To understand this better, we can compare it with the famous "Volga", which has this parameter by 300 millimeters less. The height of the ground clearance of the vehicle of the Gorky Automobile Plant is 215 millimeters, which indicates excellent cross-country ability.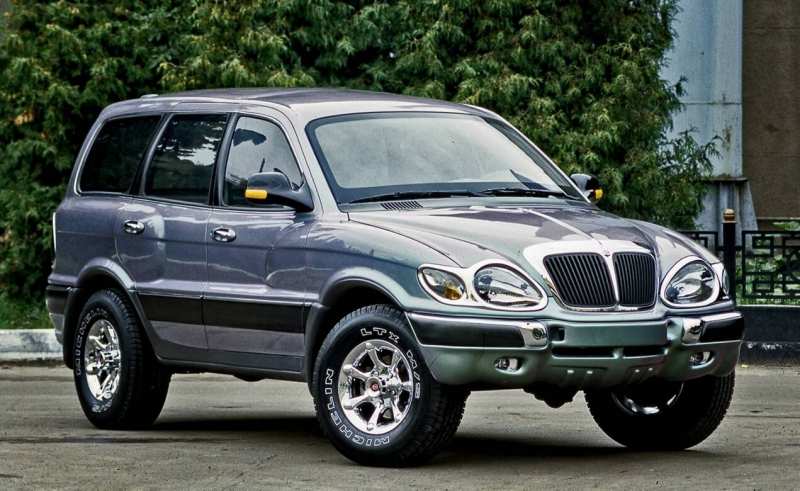 The body frame is positioned high enough above the ground and can be easily entered into the pickup truck using the steps. For example, the model GAZ-3106, received an expressive appearance. The first models had a "baton" cabin, which could be a bit confusing. Over time, later versions of the "jeep" were produced.
Elegant and confident lines of the truck's appearance indicate the boldness of the truck, its dynamism, smoothness and the ability not to stop where there is simply no good road surface. This model already looked a little like a foreign car.
Interior
The three-seat cabin of both vehicles had plenty of space. Due to the fact that a huge glazing area was installed, there was excellent visibility, which is very important. Speaking of the interior, it was a cargo and Spartan pickup truck.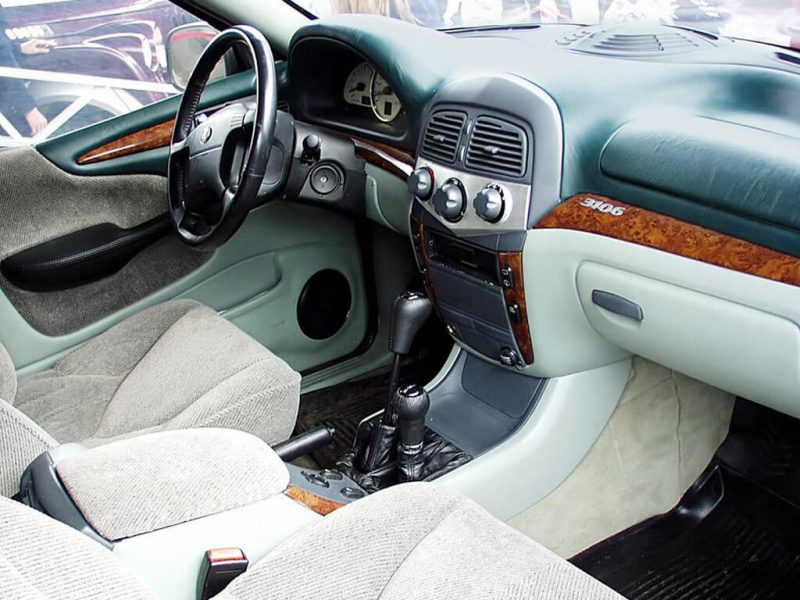 It had a rear-wheel drive and all-wheel drive layout, except for the number of transmission levers. The off-road version had a lever of 5-speed manual gearbox together with a pair of auxiliary gearboxes. These were low-speed gearboxes and inter-axle differential lockers. The driver's seat was separated from the passenger seat.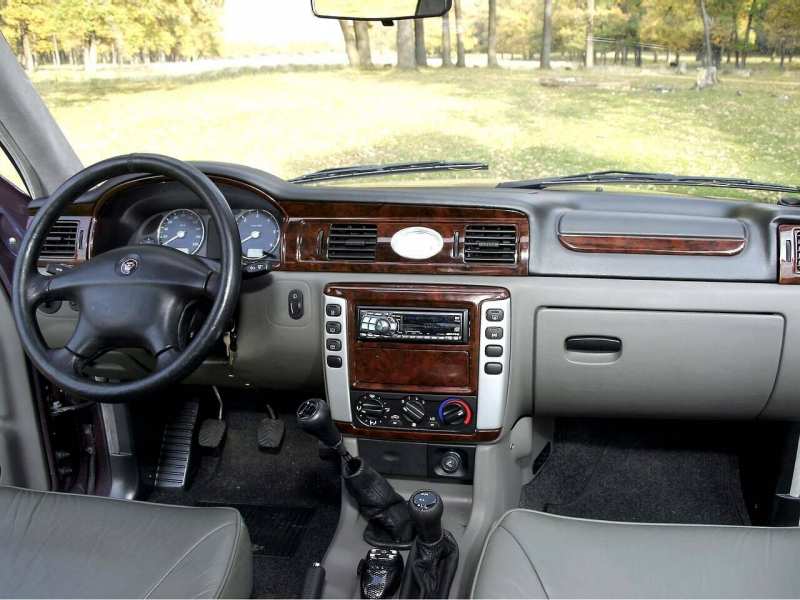 The dashboard had a lot in common with the trucks of the Gorky Automobile Plant. The largest sensor on it was a speedometer. The steering wheel got a double-spoke shape and not a very thin rim.
Specifications
Powertrain
Speaking of engines, the pickup trucks had different characteristics. Ataman received a V-shaped 100 hp cargo "eight" with a working volume of 4.25 liters. But the rear-wheel drive version had a 2.89-liter four-cylinder engine, which also had 100 horsepower.
The list of power units for such a machine was represented by two engines, among which was a gasoline 4-cylinder 2.5-liter engine, which developed up to 150 horses and a diesel 4-cylinder engine, which produced 110 horsepower.
Such an engine was equipped with intercooler and turbocharger options. Such engines allowed the machine to reach a speed of 120-140-kilometers per hour. But it is impossible to say that the engines had small appetites – about 15.8 liters in urban mode.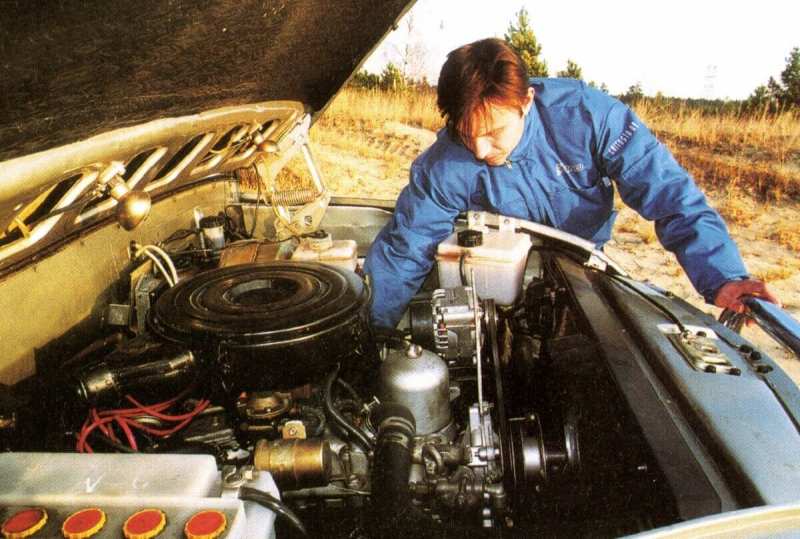 Although it should not be forgotten that the vehicle was not purchased for urban travel, as well as, such a considerable amount of fuel consumption, justified by weight, size and power.
As for the pedal unit, especially the clutch pedal was very hard to push, which had to adjust a lot of effort. More recent variations of the pickup received in-line 4-cylinder gasoline and 5-cylinder diesel engines GAZ 560 ("STEYR") and V-shaped six and eight-cylinder engines running on gasoline.
The GAZ-3106 version of the vehicle was developed by automotive designers, and the debut version was made together with the engineering company from America – Venture.
Transmission
Together with these engines, the truck worked with a five-stage manual transfer gearbox, which received a system of permanently active all-wheel drive and locked the axle differential.
Suspension
Passing through the cobblestone special areas, allowed us to fully appreciate the advantages of the chassis. It was felt that Gorky specialists spent many hours above it. What is nice, it was possible to reach a compromise.
It was possible to reduce "shaking" on a minimum, and also to provide the car with good load-carrying capacity – 800 kg. The main merit of this was due to the long-stroke springs on the front and spring suspension installed at the back.
The rear-wheel-drive version, being on loose sand, suddenly began to bury itself, which emphasized its rear-wheel-drive nature.
The all-wheel-drive version did not feel any problems with sand, moreover, it even managed to stretch the rear-wheel-drive version of Ataman and continued to plough the rugged terrain in any direction.
In short, the car has a lever suspension in front, where there is a transverse stabilizer and a screw spring. And at the back, the suspension has a transverse type stabilizer, split beam bridge and springs.
The designers of the Gorky Automobile Plant have worked well on the technical equipment of the machine, as a result, the model was characterized by excellent cross-country ability, a lot of clearance, which, together with the full drive system, made it a real SUV.
Steering wheel control
It was equipped with a hydraulic power steering for all versions of the truck and worked perfectly with its lightness.
Brake system
GAZ-Ataman's brakes are represented by disc drives in front and drums in the back. Later models 3106 received antilock braking system, which not only increases the vehicle's cross-country ability, but also makes it more stable when driving at high speeds.
The pros and cons
Pluses cars
Acceptable ground clearance height;
Excellent cross-country ability of the car;
There is a system of full drive;
There is a hydraulic power steering;
Powerful power units;
Unpretentious model;
A lot of free space inside;
Male silhouette machine;
Can carry about 800 kilograms of luggage;
ABS is established;
Not afraid of a bad road;
The front wheels are equipped with disc brakes;
Good visibility.
Cons of a car
Model GAZ-2308, has a rather scanty and ascetic interior, which can be found on trucks;
High fuel consumption;
Large dimensions;
Poor quality plastic front panel;
The drag coefficient is high.
Summing up
In general, the pickups produced by the Gorky Automobile Plant were able to make a pleasant impression. They were able to prove themselves to be quite productive and corresponded to their time. Model 2309, it is possible to say, was created for a roadway with a good covering, and here 2308, can overcome any problem roads.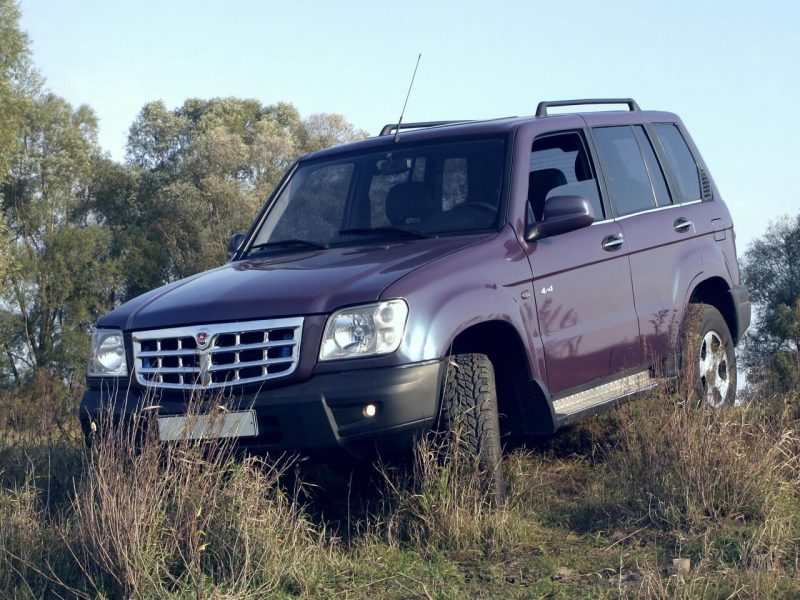 Just the last option was able to get "permission" for serial production. It was planned to install the car on the conveyor in 2000. However, just then, the company changed its management, which entailed a fundamental restructuring, which put a cross on such a project.
In the end, only about a hundred Ataman experimental cars were produced, and after that it was over. Many cars have gone to oblivion, and some of them, which were bought by private persons, are used even till now.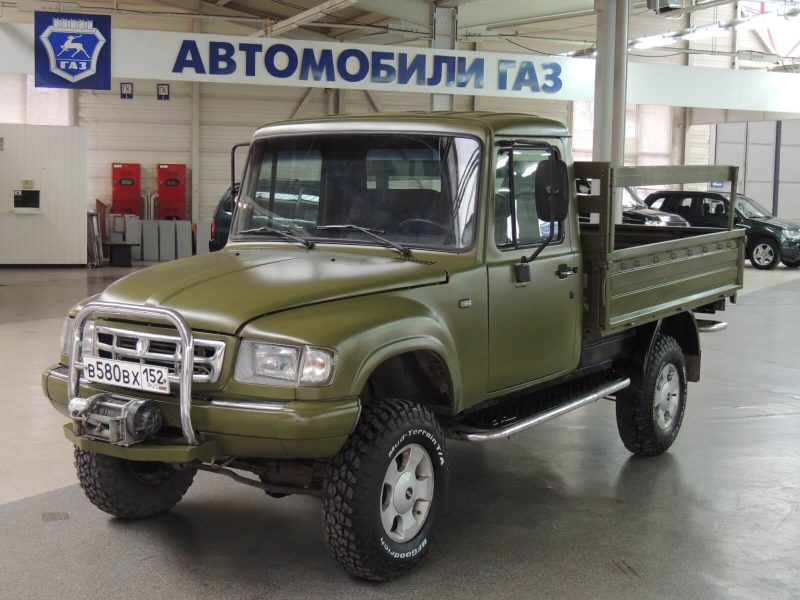 Ataman had a peculiar appearance, and could surprise many people at once. Even many foreign options could envy his off-road characteristics. Of course, inside, the level of comfort and quality of materials used left much to be desired, but the model was just beginning to develop.
It is possible that later on, if the machines had been put into mass production, it could have been improved gradually. Although, do not forget about the model 3106 ataman 2 gas, which could make better and more pleasant than its predecessor.
We advise you to read the article: GAS – history of car production.
GAZ-Ataman photo
Test drive
Video overview
Similar news