Porsche Panamera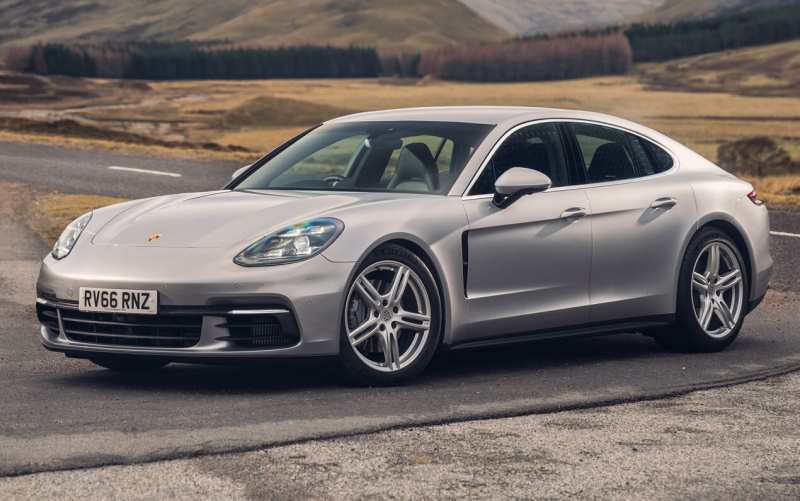 Porsche Panamera (Porsche 970) is a five-door GranTurismo category sports hatchback with front engine and rear-wheel drive. The whole model range is Porsche.
In addition, the Porsche range also includes all-wheel drive versions. The name Panamera is a kind of reminder of the repeated success of the brand's machines in the Trans-American Carrera Panamericana competitions. Series production of the Porsche Panamera was launched in April, just a month after the sensational premiere at the Shanghai Motor Show in 2009.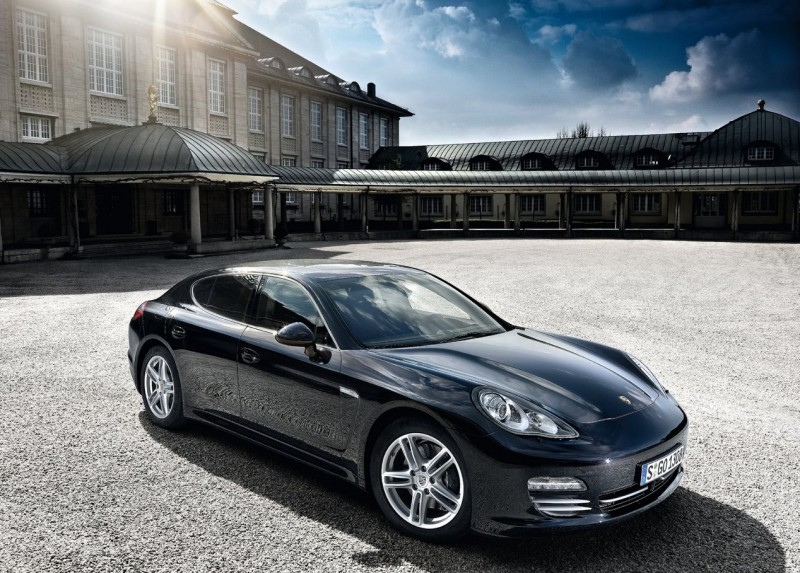 Two years later, the hybrid and diesel versions of the car were introduced. The engine production is located in Stuttgart, and the car bodies are manufactured and painted at the Volkswagen Group in Hannover. Final assembly of the car is carried out in Leipzig, Germany.
Body and safety
The body of the car carrying all-welded thin sheet steel has an aerodynamic resistance coefficient of 0.29, which is the same for the Porsche 911 Convertible. To improve aerodynamics and reduce noise, the bottom is made flat, the drive shaft and gas exhaust system are hidden inside the body.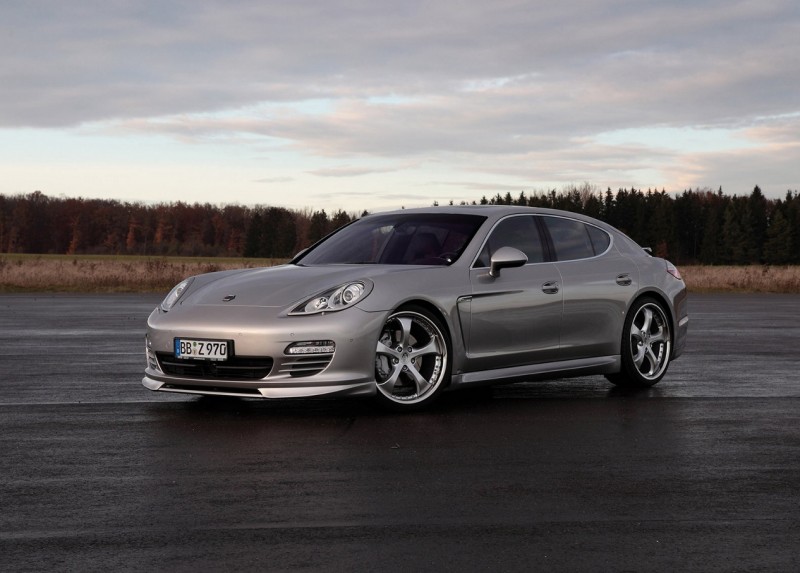 Special measures have been taken to aerodynamically stabilize the machine at high speeds. To this end, a Venturi diffuser has been set up under the floor, which presses the machine against the road with the help of the air flow.
In addition, a retractable rear spoiler with a variable angle of attack also provides additional traction of the rear axle to the road. The suspension of all four wheels on the double wishbones is similar to that used on Formula 1 cars.
The safety of the Porsche Panamera deserves a special mention. In addition to the standard eight airbags, it is worth mentioning the exclusive electronic stability control system and the special design of the lighting fixtures. In addition to automatic dipped-beam switching, the Panamera's headlamps will also obligingly shift the direction of lighting towards the steering wheel.
Interior
The cabin is separated by a clearly defined wide transmission tunnel, which makes it impossible to transport more than four people. The driver's seat is ergonomically associated with the cockpit of a small, modern aircraft.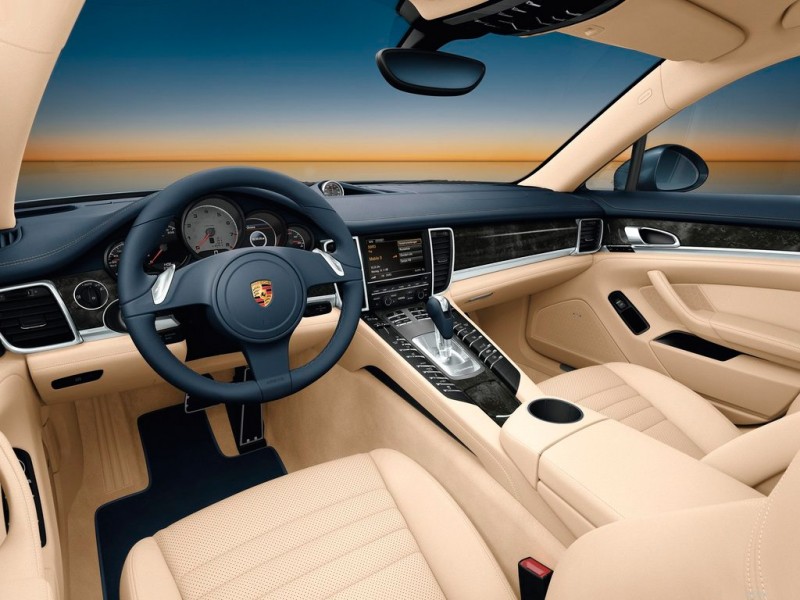 In the finishing materials plastic is used in very small quantities, instead of it among the finishing materials dominates the leather of different shades and textures, in addition, a lot of wood and metal elements. Classic for the brand's cars, familiar, for example, from Cayenne, the dashboard is complemented by a 4.8-inch color display, on which the car displays the data of the on-board computer and navigation system.
We advise you to read the article: Porsche history
Porsche Panamera photo
Test drive
Video overview
Similar news