Porsche Macan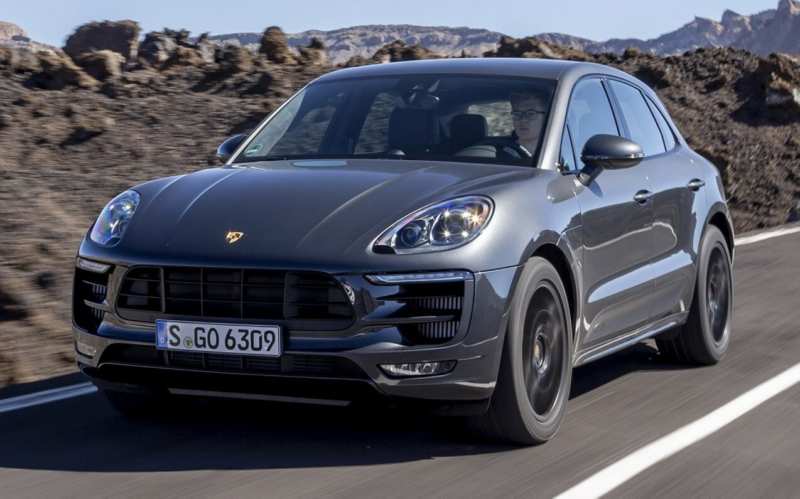 Porsche Macan is a mid-sized crossover made by Porsche, which was first known as Cajun. In the row of German manufactures, Makan has occupied the second niche after the large off-road vehicle Kayen. It was presented to the world at the 2013 Los Angeles Motor Show.
Its sales in Europe began in the first months of 2014. Porsche Macan was based on a car with a similar base Audi Q5, but its structure was used more aluminum parts, which made it possible to make it 130 kg lighter than the Audi, regardless of its size, which is a little more. The whole model range is Porsche.
Exterior
Porsche Macan, 2015, is almost completely similar to his older brother, Cayenne. However, it cannot be said that he does not have any personal innovations. So, it has got before with aggressive character, the sloping top with strong enough blockage of a back rack, narrowish lamps and appreciably lowered back small window at the side.
It is easy to notice the family continuity – smoothness and dynamism of the lines is closely intertwined with thoughtfulness and elegance. On the outside, Macan looks easy, fast, but strong, confident and reliable. The body panels and wheel arches are bubbled and the stern is tightened. Even as standard, the car is equipped with an electric door drive, which button has found its place on the base of the rear wiper.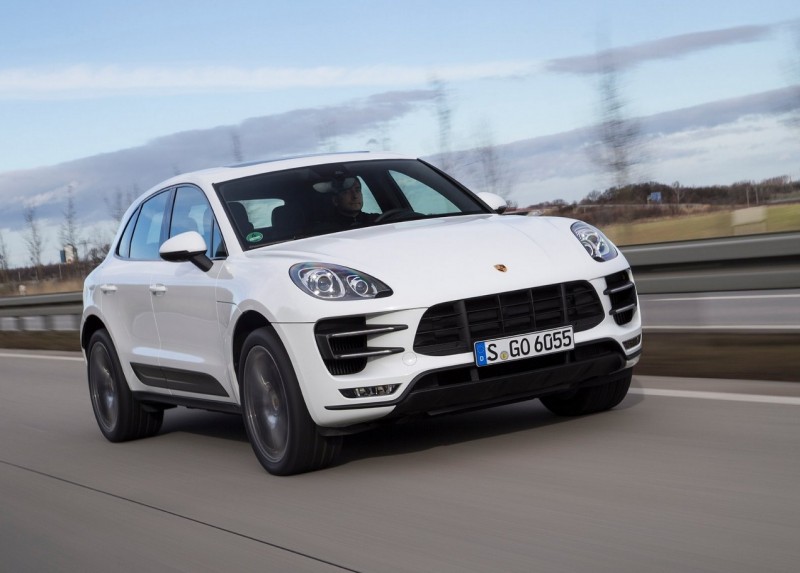 Interior
The developers' department tried to create a unique space inside this crossover. The interior is now rich in light details, which are covered in leather. They have found their place in a few inserts that imitate the wood. There are also chrome details that make you feel comfortable. Everyone inside the Makan feels comfortable and ergonomic. The instrument panel is high.
The gearshift handle, together with the centre console, is a unique design. Moreover, the company has tried to make a completely new interior design for Porsche Macan. Despite its small size, there is enough space inside the car for five people. Even in the standard car you can switch on the driver's seat heating and adjust its position in 8 positions.
There is climate control and a cabin filter. The interior is famous for its excellent audio system with a screen and 11 speakers, rear door drive and more. The luggage compartment holds 500 litres. And if you fold the rear seats, the useful space is increased to 1500 liters.
The luggage compartment itself is covered with a special material that repels dirt, provides the necessary lighting and gives a sliding curtain. Moreover, the car will receive a parking system and functions to improve visibility and controllability.
Specifications
Looking at the specifications department, it can be seen that several different power units have been prepared. The S version comes with a 3.0-litre V6 compressor engine that develops power up to 340 horses. It achieves the first hundred in 5.5 seconds and can reach 254 km/h. The Turbo version has a 3.6-liter twin-turbo with 400 hp.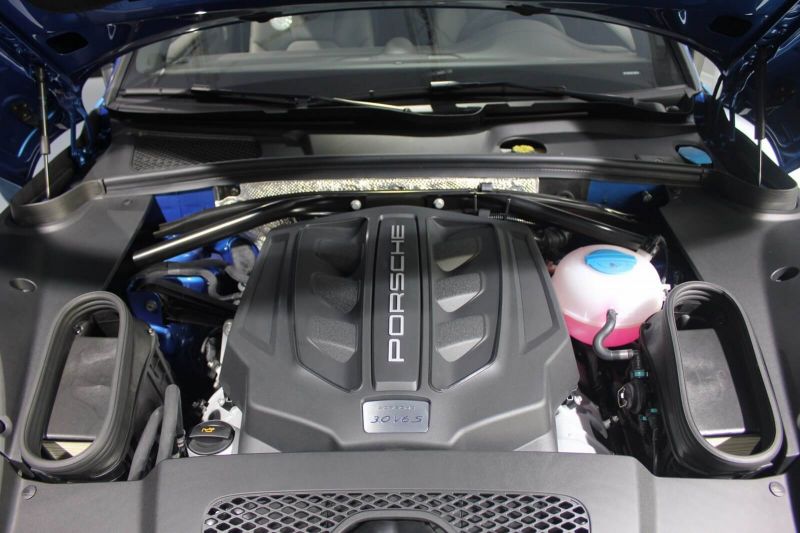 The time to a hundred is reduced to 4.8 seconds and the speed limit is 269 km/h. The vehicle is also supplied with a 3.0-liter diesel engine with an output of 258 hp. Acceleration from a place up to a hundred is 6.4 seconds, and the maximum speed is 227 km/h. These engines are paired with 6-speed manual gearboxes or 7-range PDK "robot" with a pair of clutches.
At the beginning of 2014, a four-cylinder turbocharged gasoline engine with a volume of 2.0 liters, which develops 240 hp and transmits the torque to the wheels using a 7-range PDK gearbox, was also available. With this type of filling the car can reach 100 km/h in 6.9 seconds, and the peak speed limit is 223 km/h.
Complete sets and prices
It is estimated that Porsche Macan of 2015 for Russian customers in the range of $6893,55 per model S, for the version of Turbo it is necessary to give $95752,45. There is a more affordable option with a diesel engine, which will be estimated at the end of 2015 at $67301,64.
We sum up
In general, Porsche Macan 2015 looks quite sporty, and only then has the qualities of an SUV. Light and smooth lines only make you fall in love with this car. After being inside the car, attachment to the German only increases.
A nice dashboard with rounded sensors, one of which can show your navigation. High road clearance allows you to comfortably overcome uneven surfaces without much difficulty. And the tractioned engine, has a good torque and pulls the crossover forward.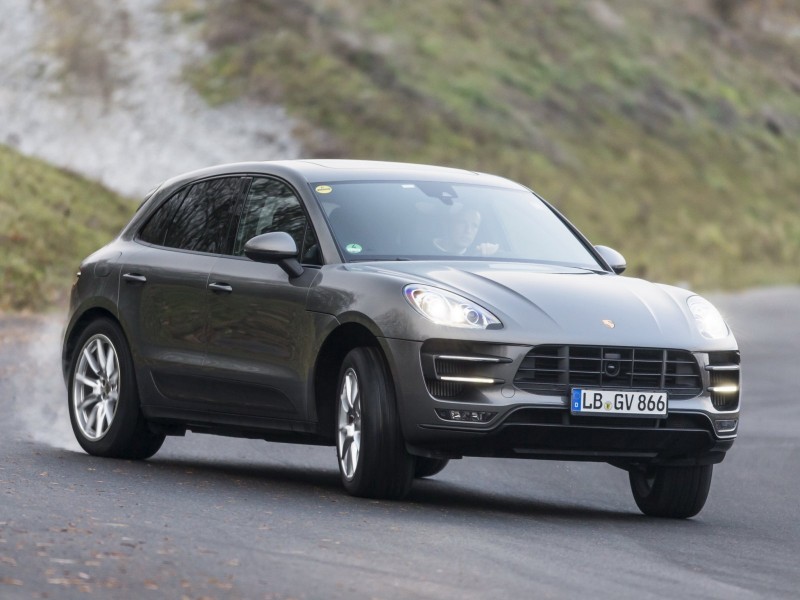 We advise you to read the article: Porsche history
Porsche Macan photos
Test drive
Video overview
Similar news