Ilon Mask showed the future Tesla pickup truck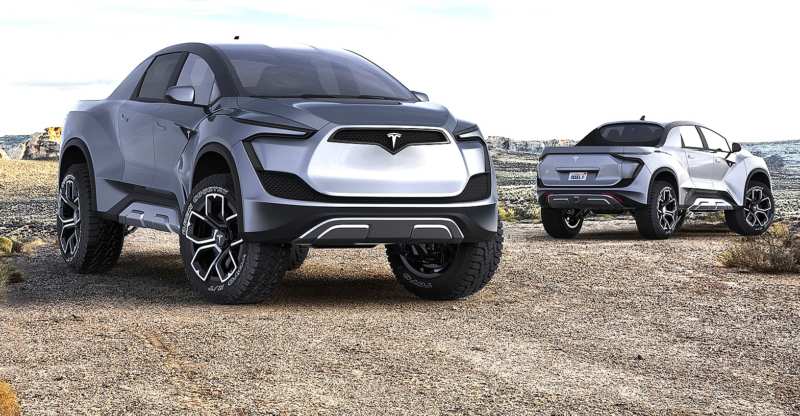 At the Model Y presentation, Ilon Mask talked about another new product. Twitter Mask keeps tweeting about the company's plans. True, it was done in the spirit of Ilona – secretly, mysteriously and unusually. When the electrocrossover presentation came to an end, the specialists of the American company decided to give the public a careful check. The experiment failed almost all the spectators, and that's why.
When Ilon Mask was about to leave the stage, the audience was given a musical composition from "Running on the blade". Many people thought it was just a background that filled the silence. A minute later, the concept of an electric pickup truck "Tesla" appeared on the big screen. Strangely enough, almost nobody paid attention to what was happening on the screen.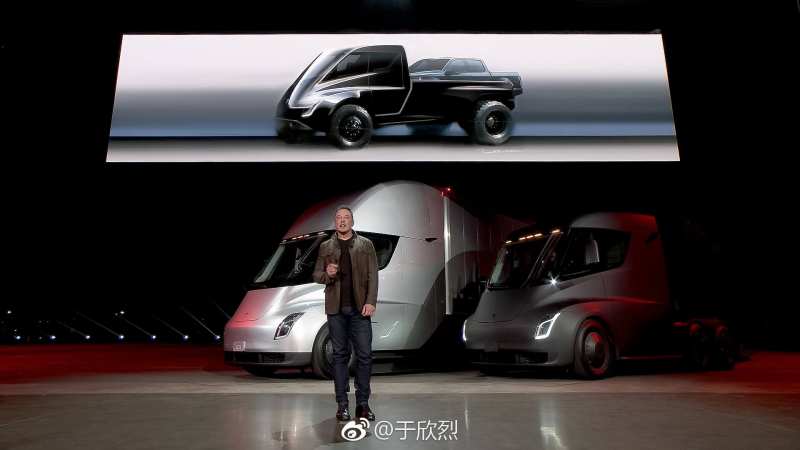 In this regard, Mask published this photo on his Twitter, exposing the "Easter egg". He wrote, "We briefly showed a photo of a Tesla cyber punk machine. True Tesla fans should have known that music and photos on the big stage are not just coincidences. That's right. While working on the design of the future pickup truck, Ilon Mask was inspired by this film.
"To be honest, I'm thrilled with the truck pickup truck that I saw in the Hollywood movie. I'm no less than you are waiting for a super-futuristic car. However, if our audience does not like it, we will make a more traditional truck. The main thing is that I have already caught fire with it," Ilon Mask commented on the situation in his interview to Recode.
What is known about the pickup?
All those who follow Twitter Mask were given the opportunity to express their wishes to the electric pickup truck by the founder of Tesla. More than 22,000 people answered in less than 24 hours. They asked for the truck to be twin-engine, four-wheel drive, with stunning torque, and an unbeatable suspension. It would be great to adjust the suspension manually, make the interior 6-seater, and the range – at least 650 kilometers.
Also, the founder of the brand "Tesla" said about the "heartbreaking design of the pickup truck" with a lot of titanium elements. Of course, there is a possibility that sales will fail. And if not? Then the electric pickup of the California company will remove all gasoline and diesel trucks from the roads.
By the way, the prototype of electric truck Tesla should be shown this year, so it is not long to wait. We will continue to follow Ilona Mask's Twitter. What if there is more interesting news.
Similar news