Should I buy a VW T5 bus?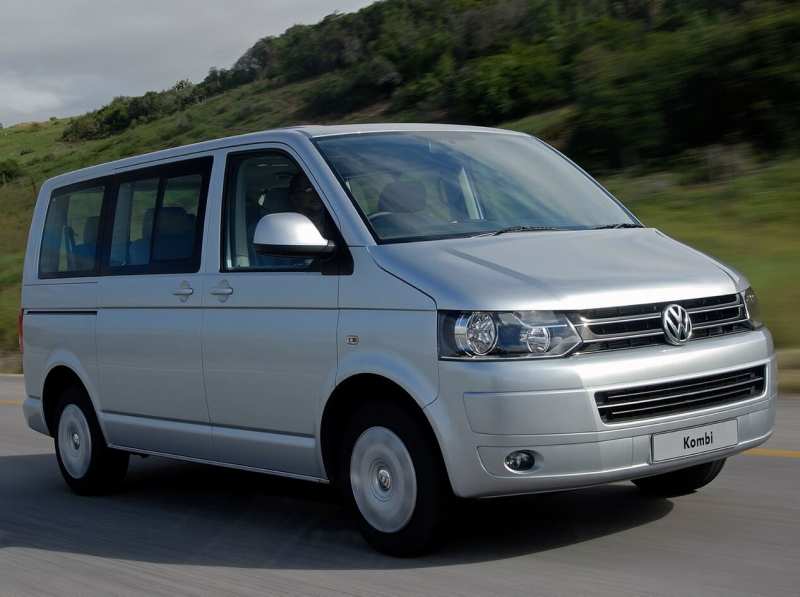 The author of the article has long wanted to make a gift to his father – to buy a minibus. Previously, he had experience using a car Mercedes Vito. By the way, not the most pleasant. In 2005, the bus was brought from Germany. I had to wait for parts for months, maintenance was expensive. Although the rest of the car was great, it had a high fit.
It was easy to make your dreams come true with a minibus: collect all your grandchildren and take them out to the countryside. The crossover for this purpose is not always suitable – a little later we will voice the reason. The author of the publication started looking for ads for sale VW Transporter with a T5 body, 2-liter 140 hp engine. We will try to find out what this beads have.
General information about T5 version
The T5 model looks a lot like the T4 of the '90s. True, it is slightly "younger". Recall that the previously presented Volkswagen T4 had a durable commercial engine, medium size and front-motor layout. Engineers were engaged in the development of the car, which actually led the company to bankruptcy.
At that time, vehicles such as Golf and Passat. These cars were suitable for their owners in everything. No one was in a hurry to buy new ones. Of course, ideally I wanted to buy a VW T5 with 4Motion. It has an automatic all-wheel drive, has a rear differential lock.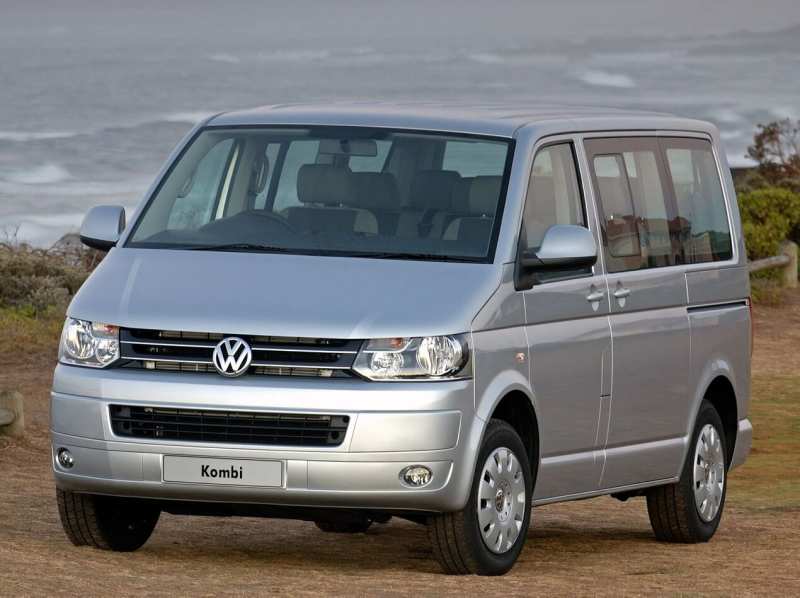 But why a two-liter engine with 140 horses? Because this engine has established itself as one of the most enduring. He is not afraid of a big mileage.
Why is the T6 worse than the T5?
The German carmaker decided to introduce all advanced technologies in the new T6 van. However, together with the piston relief, we got thinning of the rings. Now they burn up several times faster. The piston is already 200 km or even 150,000 km out of service. So even buying a new T6 does not look very attractive.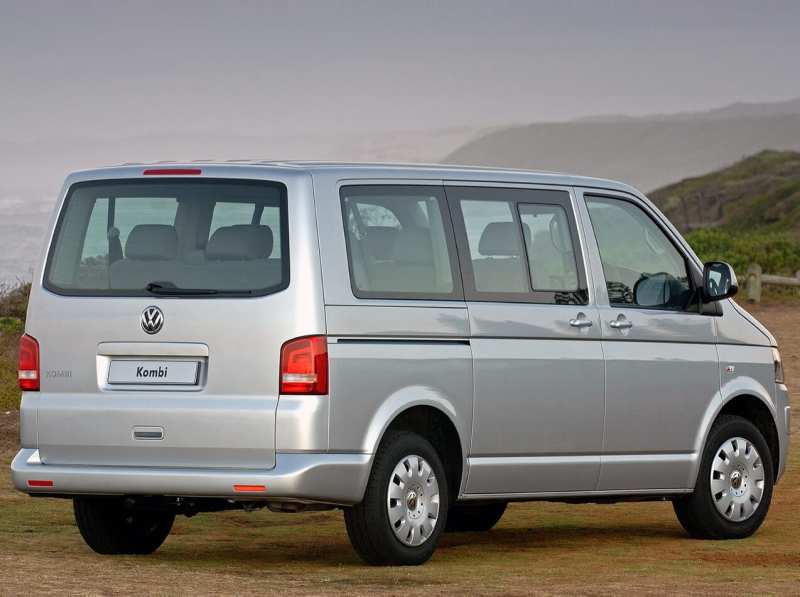 Mechanics or DSG?
The quality of DSG's work will be appreciated by those who ride on the ring, mastering high-speed tracks. But for city traffic jams DSG is not suitable at all. Due to the heavy load, the mechanic fails quickly. The engine is still able to pull the car in 6th gear and more than 1600 rpm on a straight line, the box does not pull.
The problematic two-mass flywheel is the "first bell" of something wrong with the box. Not the strongest place of the minibus is the suspension. From a constructive point of view it is an old, kind Passat, though reinforced. So if you often use it for transportation of large-size cargoes, problems can arise.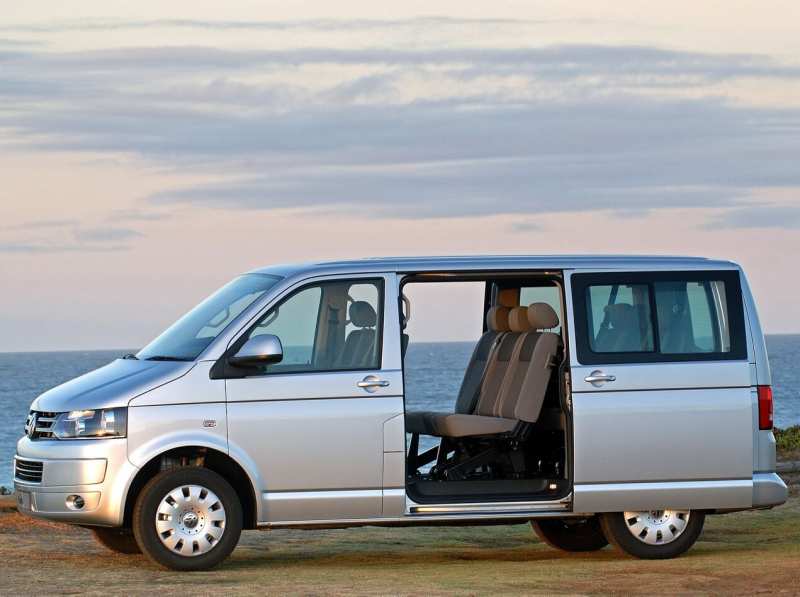 Buy or not?
Ideally, it's better to take a cartoon. You can carry passengers, it is much more comfortable. However, not everyone can find 1.5 million for a good copy. Transporter will be much cheaper, although it is easier to arrange. Usually "Transporters" are bought for commercial purposes. Another question is whether you will be able to find such a car today in more or less good condition.
The third option is parquet flooring. It has excellent cross-country ability, you can take a 7-seater variant. Just what you need for trips to nature, recreation by savages, etc. For reference, VW T5 is a front-wheel drive car, which is produced since 2003. Location of the engine is transverse. Speed changeover has moved to the dashboard. Among the technical innovations that were first applied in Volkswagen T5:
Nozzles that are put on diesel engines.
Turbocharger.
Injection directly.
Automatic transmission, all-wheel drive on models with 5- and 6-cylinder engines.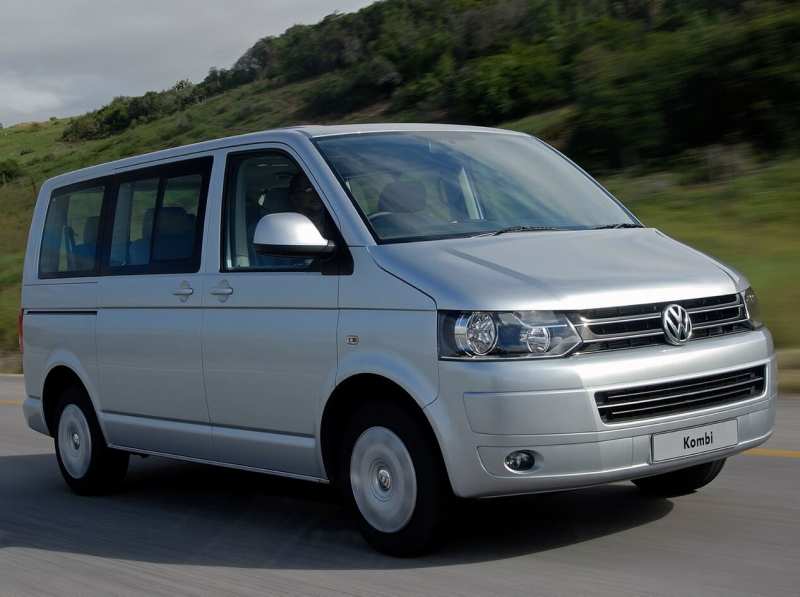 The T5 was also the first "Transporter" not to be exported to the United States. The assembly is carried out in Hannover, Poznan, Kaluga. Are there many Volkswagen T5 owners among our readers? For what purpose did you buy a car and how much has it already run?
Similar news