Skoda Kosmiq will be presented in March 2019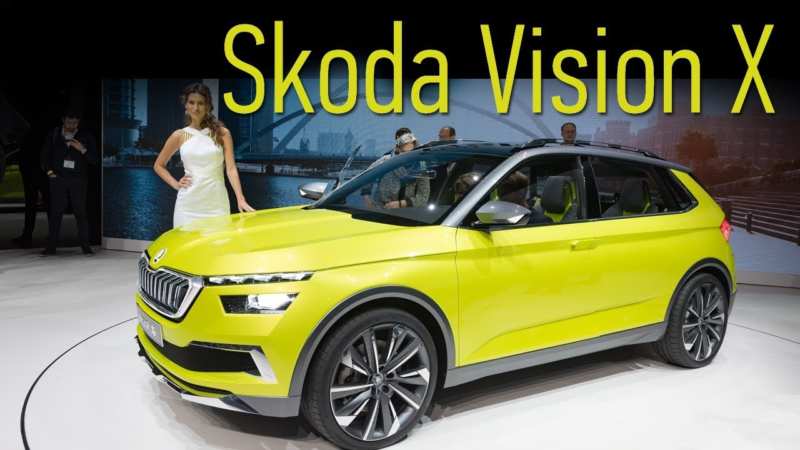 It turns out that Skoda company has saved another "ace in the hole" for motorists. In a few months we will see a new crossover of Skoda Kosmiq company. Interesting detail – all crossovers of Skoda's car concern start with the English letter K and end with Q.
Experts assume that the new parquet flooring will be designed for city trips. It will be one step lower than Karoq and Kodiaq. In terms of appearance, it will be taken from the Vision X concept presented in Geneva. The whole Skoda model range.
What is the feature of Vision X?
The Skoda Vision X off-road concept vehicle is relatively small in size. The designers have done a great job on its appearance, rewarding the novelty with two-storey optics and retractable door handles. The sides of the body are sharply delineated, the wheels will be twenty inches.
Vision X is a plug-in hybrid. The developers report that the prototype is equipped with a rear electric motor, 48 V starter-generator with belt drive. If the hypotheses are confirmed, Cosmic will receive a modular chassis MQB A0 and a standard set of power units for crossovers Skoda, Volkswagen.
The engine volume varies from 1 to 1.6 litres. Most likely, it is not necessary to rely on a full drive of the parquet flooring. Approximate body length is 410-420 cm. It is expected that the Vision X presentation, which became the basis for the Kosmiq model, will be held in spring 2019. The assembly of the car will start in July next year, and in early autumn it will go on sale.
Will the sub-compact crossover reach Russia? Experts believe that it is. Although SUV cars are not in demand in our country. The price of Kosmic crossover from Skoda is still unknown.
Similar news