The new Audi A4 is now live and with a price tag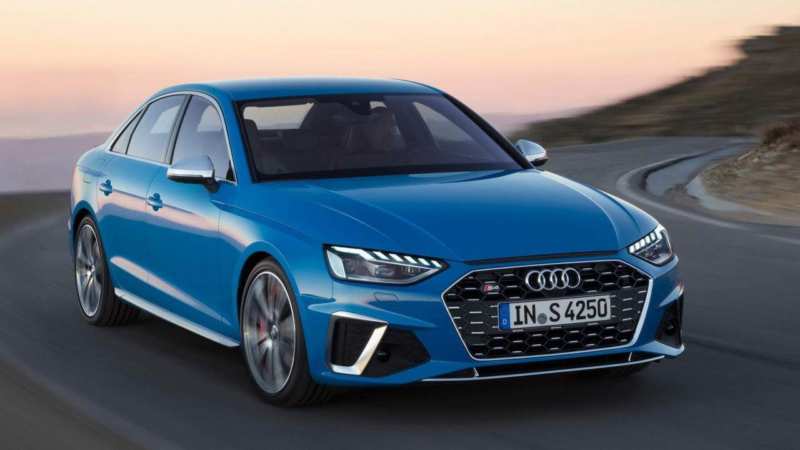 The conditional start of the fresh four on the big web of the world's Internet took place at the beginning of this summer. On this basis, do not be surprised that the audience had time to forget the new A4. Because in appearance it has no new features. The facet turned out to be clearer, in a corner – sharp. In principle, everything is standard for a German company in their modern design.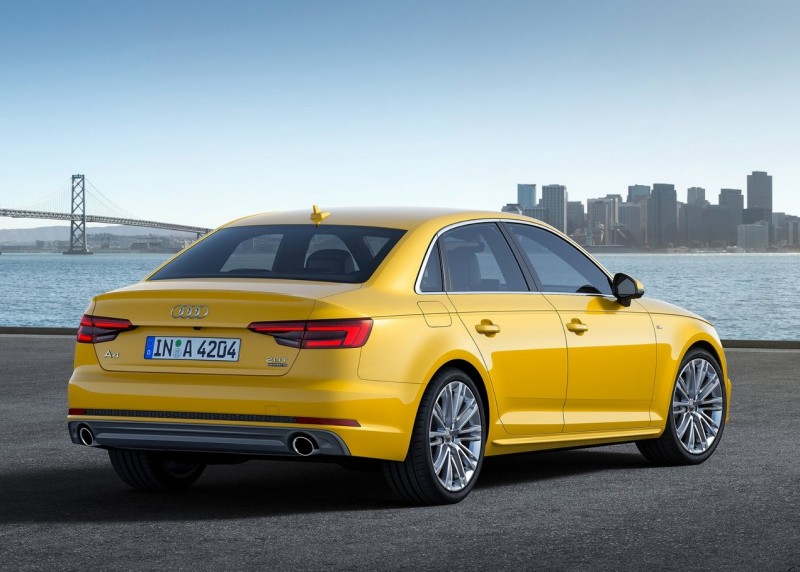 But at the car show, curiosity about the four of them burst into flames with unprecedented results. It happened not only because the cars were finally shown live. In any case, similar qualities with its relatives on a ruler of model remained. It is possible to allocate only its sizes – Audi became a little bit longer, became wider, however it became enough to be ahead on dimensions of direct rivals – Mercedes-Benz C-class and BMW of 3-rd series.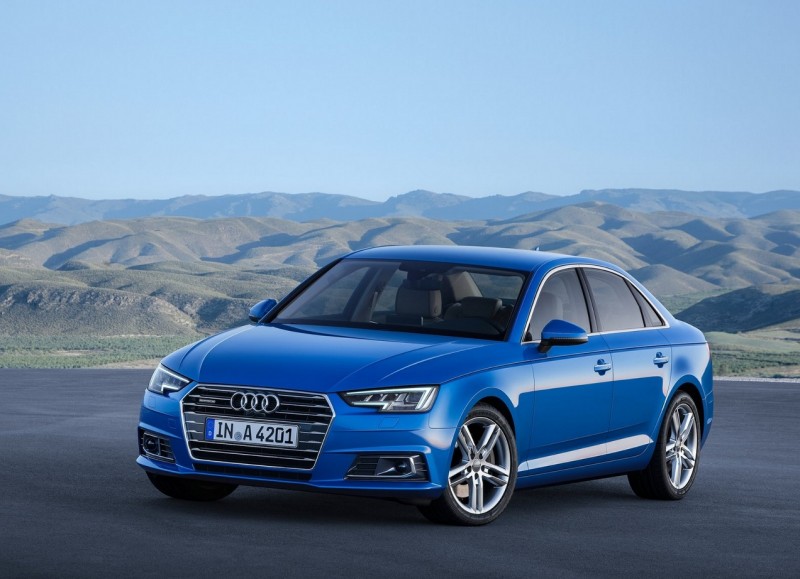 At the exhibition in Frankfurt, anyone who wanted to, could look into the harmony of the interior of the four, getting where, you can be pleasantly surprised, because inside it has just changed a lot. Fully interactive combinations of devices in the form of a color screen, the diagonal of which is equal to 12.3 inches, are immediately striking.
She migrated from the TT merchandise. The architecture has passed from Audi Q7 2015. For example, from now on, the new Audi also has a horizontal duct across the entire width. There is also a 3-zone climate control, new multi-circuit seats, different steering wheel settings and a rich arsenal of electronic assistance.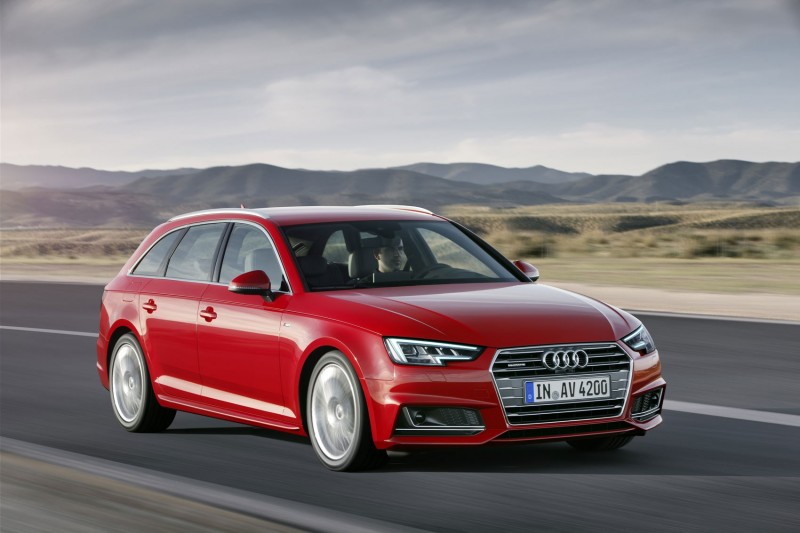 It's a pity that not quite a good German habit of paying the price for such an abundance of innovations. Standard Avant vehicles, which are sold in German cities at the price of previous vehicles (from 30,650 and 36,900 euros), are definitely worth the cost of hi-tech.
The board of devices comes with standard dials and monochrome screens, the multimedia system is quite simple, without 3D-navigation and support for Internet connection. There is no touchpad, comfortable removable tablets Audi tablet for passengers located behind. The headlight is installed as a simple xenon.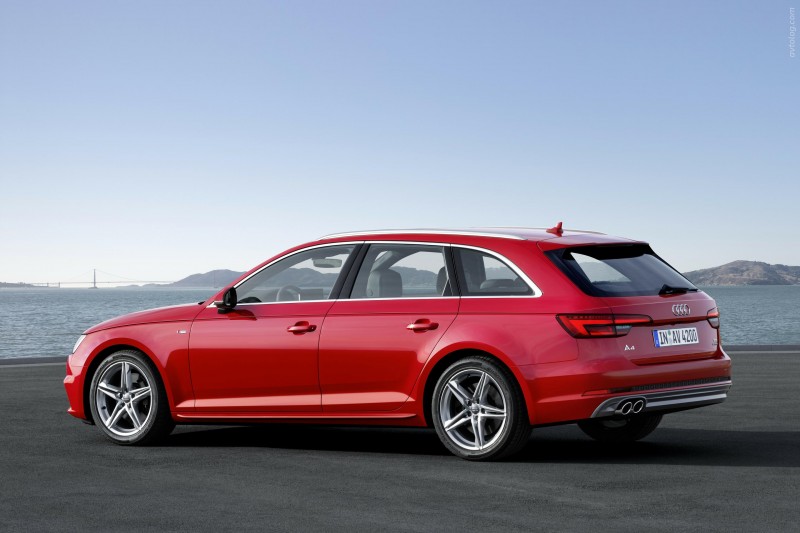 It is clear that given the current ruble exchange rate, easily accessible by Audi A4 in the Russian Federation, it is clearly not envisaged. The advantage is that the second row is a little more spacious, which has become more spacious in all directions, will not go anywhere. As well as a much lighter steel body, with which a recycled spring multilever suspension, which comes with an adaptive shock absorber for an additional fee.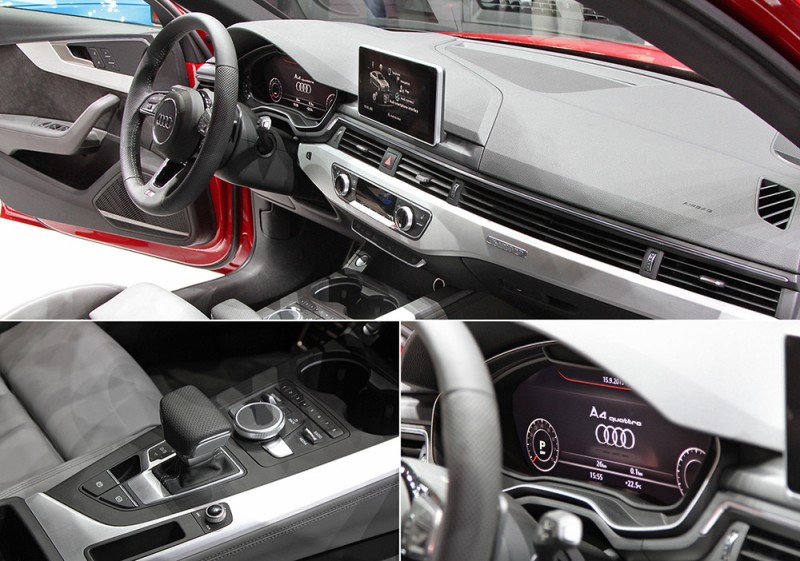 By the way, the machine kept the arrangement with the longitudinal position of the different engines. At the moment there are about 7 of them – everything comes with a turbocharger. Gasoline varieties are represented by 4-cylinder, 1.4-liter capacity – 150 hp, and 2.0 liters, with 190 or 252 horses.
In addition to 2.0 TDI – 150 or 190 hp, the diesel line includes a strong 3.0-liter V6, which develops 218 or 272 hp. This is just a start. Everybody expects a very economical 122 hp diesel engine and g-tron configuration, running on compressed natural gas.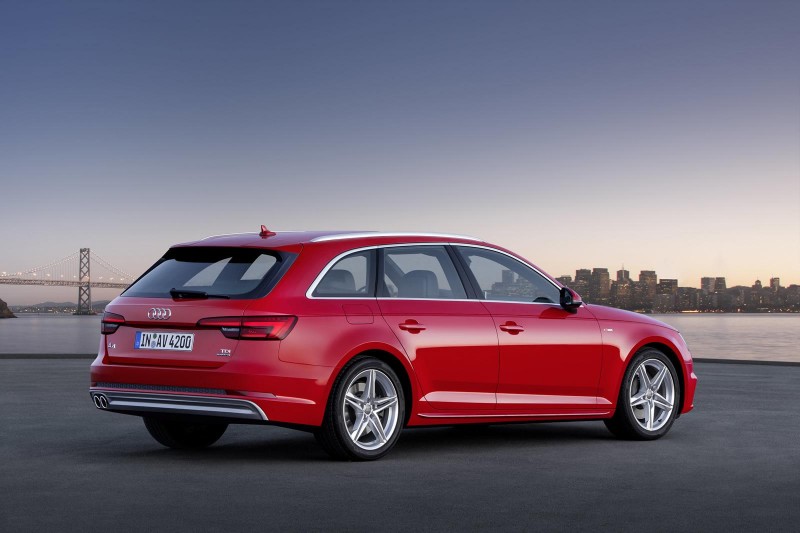 The variator system will not actually be turned on. The four will receive only a 6-speed manual transmission, a 7-speed robotic S tronic and a standard 8-speed automatic transmission for the most powerful diesel engine. It is worth mentioning that the new machine will be all-wheel drive with a 40:60 traction spreader in favor of the rear axle. However, it will have to be spent separately.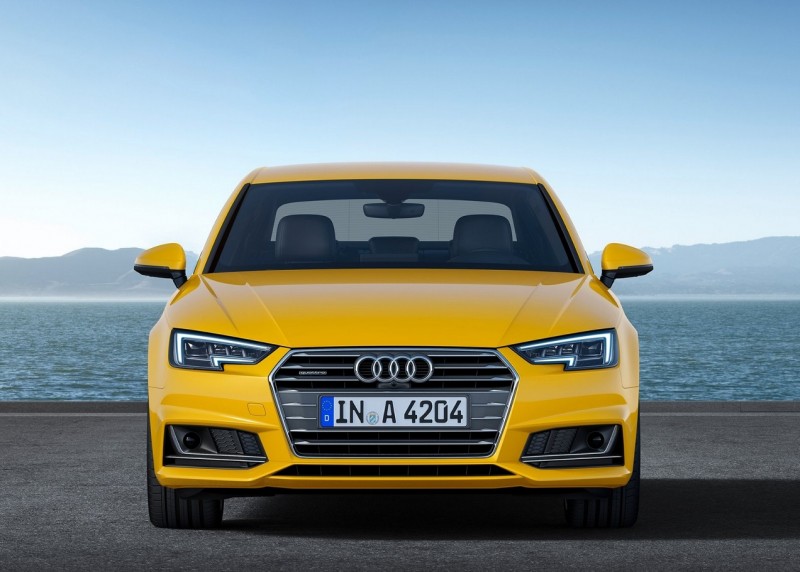 As an exception – a sports version of the S4, which comes standard Quattro. With the help of a powerful turbocharged V6 engine, with 354 horses, and 8-speed automatic transmission, similar to the A4 accelerates to a hundred in 4.7 seconds. The previous generation reached this level in 5 seconds. Moreover, the new German is ripped by a suspension with a sporty character, improved braking system, unique styling and an impressive arsenal of equipment.
Similar news