Jaguar XK120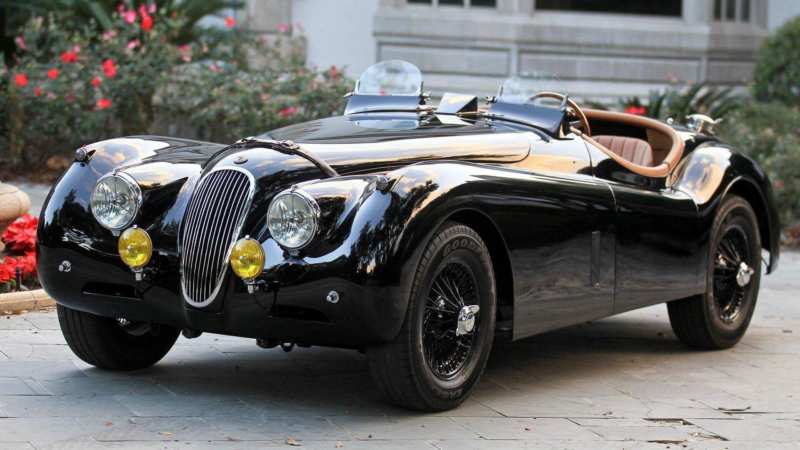 The Jaguar XK120 Roadster began to develop while World War II was still raging, in the same years and developed the car engine. The whole model range is Jaguar.
In order to draw the attention of visitors to the company, before the start of the exhibition models of "Earl's Court Motor Show", back in 1948, the latest power unit was mounted on a model, which was called "Jaguar Super Sports", the serial production of which, the company did not plan.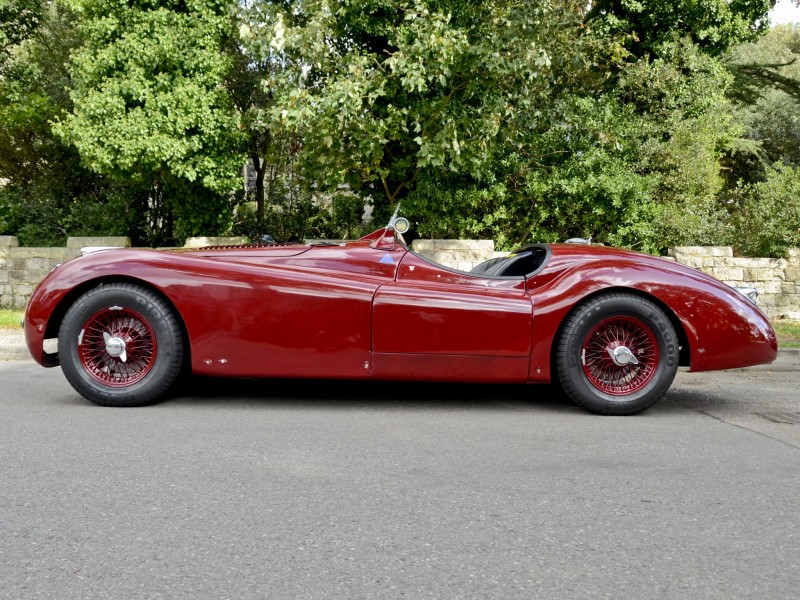 However, the car was admired by the public, which was not in the company's plan and even created some unexpected difficulties. All the panels made of aluminum were assembled by hand. In order to start the automated production, it took a long time. On this basis, the mass production of cars started only in 1950, and a year earlier, only 240 units of such machines came off the conveyor belt.
Participation in tournaments
The Jaguar XK120 was the fastest machine in production at the time. In the endurance competition, the "24 Heures du Mans" in 50th year, took part three Jaguar cars. Unfortunately, all the cars were not awarded. The following year, the company decided to produce a racing variation of the car named HK120 – C-Type, and in the same year, two riders were able to win first place in the world-famous Le Mans race.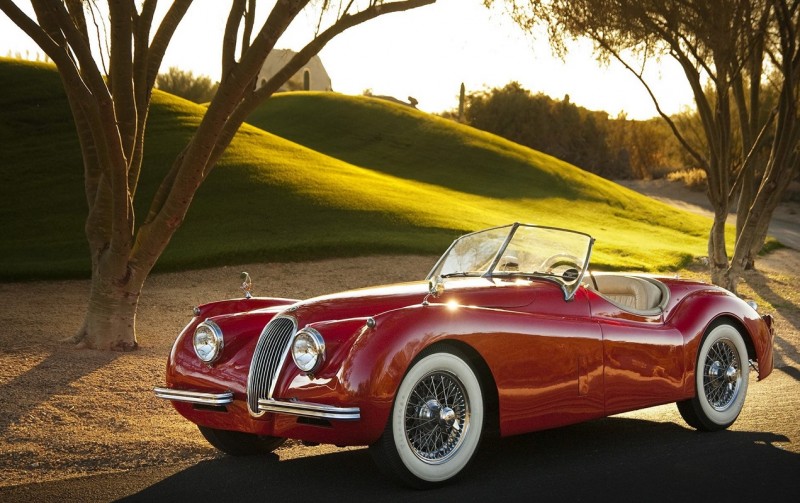 Specifications and price
The Jaguar HK120 was equipped with three engines with the same working volume of 3.4 liters, but with different capacities. These were 162, 182 and 213 horsepower, respectively. Maximum speed was 219 km/h, and the speed was up to 100 in 9.8 seconds.
Initially, roadster cars were produced, but since 51st year the company started producing coupe, and in 53rd year – convertible. The total number of produced cars was 12078, of which 240 produced with a unique aluminum body. More than 80 percent of cars were sold in other countries, where the U.S. was the market leader. Purchase a similar work of art, Jaguar XK120 can be within 433840$.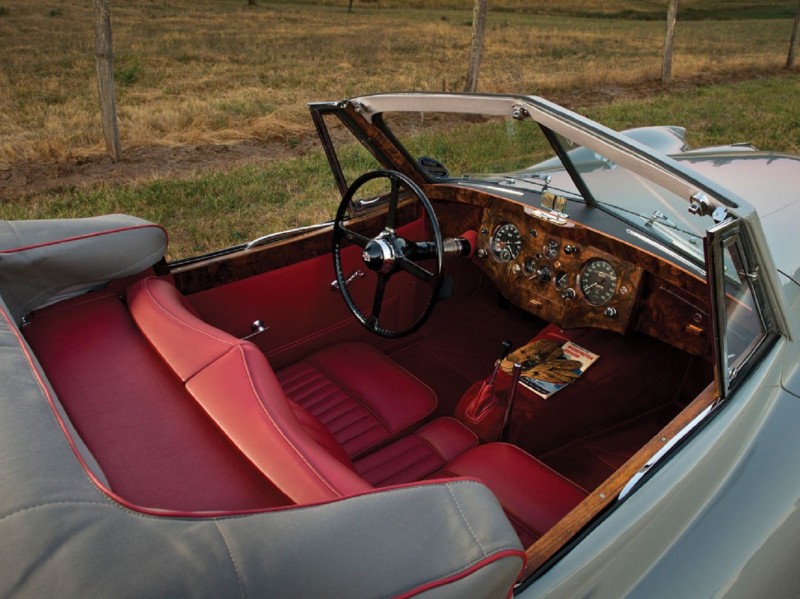 We advise you to read the article: Jaguar: The birth of the beast
Jaguar XK120 photo
Video overview
Test drive
Similar news