Mini Cabrio: with British flag and sunshine counter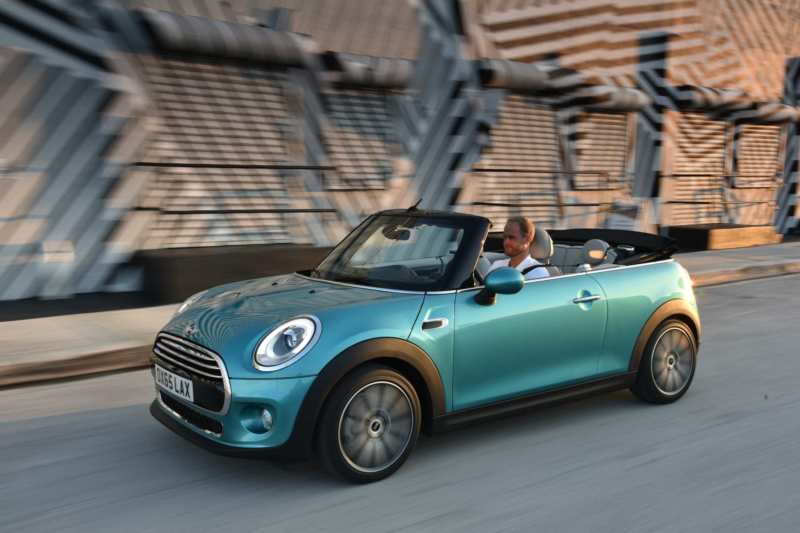 A new generation of Mini convertible blew up the Tokyo Motor Show, and that's why. A worthy successor of the donor hatchback was a British convertible. Compare the machines of the present and previous generations – you will instantly feel the difference.
The newcomer has grown by almost 10 centimeters in length (3.82 meters), has grown by 4.4 cm to 1.72 meters. The Mini Cooper Cabrio's salon couldn't but be affected by the increase in size. Now it is much more spacious.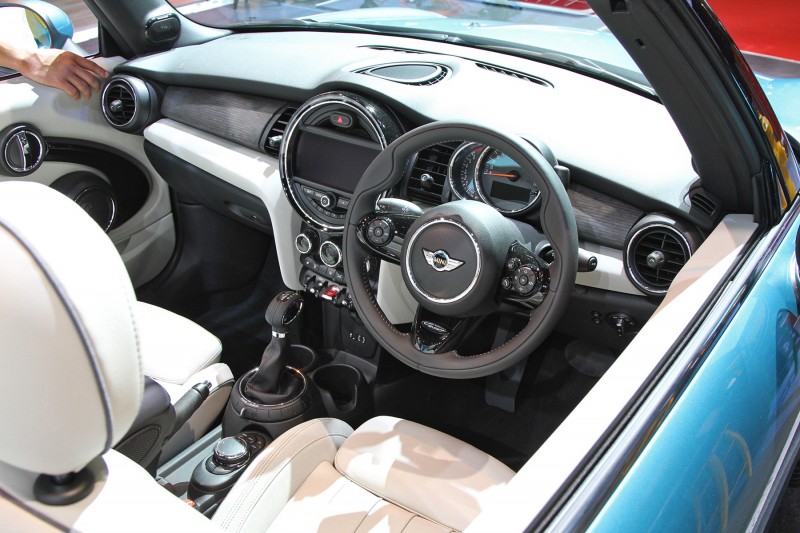 The trunk has grown – now it can hold 160 litres with the roof folded and the roof folded and 215 if the roof is raised. Now let's talk about "convertible" characteristics of Mini. The top rises in 18 seconds and also falls quickly if the car speed does not exceed 30 km/hour.
The timer, which counts down the time with the top folded, is still in place. The Yours version assumes that the roof will be embroidered with a real British flag.
How many engines will be under the hood? At the moment, the manufacturer is reporting three variations, but there may be more (or less). Under the hood you can find either a three-cylinder 1.5-liter engine with a capacity of 136 horses, running on gasoline, or a hotter four-cylinder two-liter engine with an output of 192 hp.
Diesel fans can look closely at the 1.5-liter "three" with a capacity of only 116 horses. Transmissions will be six-speed – both manual and automatic.
Similar news