Peugeot 308 – now available with a 270 hp engine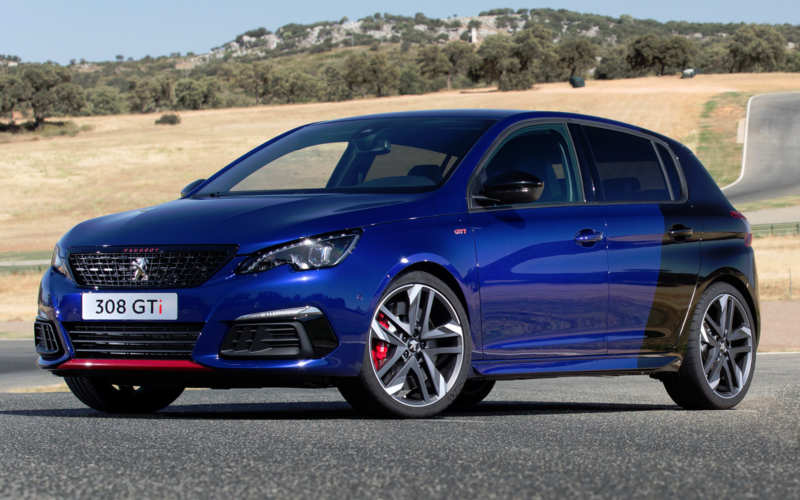 Peugeot 308 has not been demonstrated for the first time, it has already been two years since it was shown as a prototype. After all, the Peugeot version with the emphasis on serial production was put on display. Although a little earlier, in Goodwood it could already be seen on the preview.
It is expected that the new model will be delivered in variations with a powertrain, the value of which is 250 hp and more powerful 270 hp. Standard Peugeot 308 2014 is able to accelerate up to 100 km in 6.2 seconds, equipped with 18-inch discs and 330 mm front brake discs.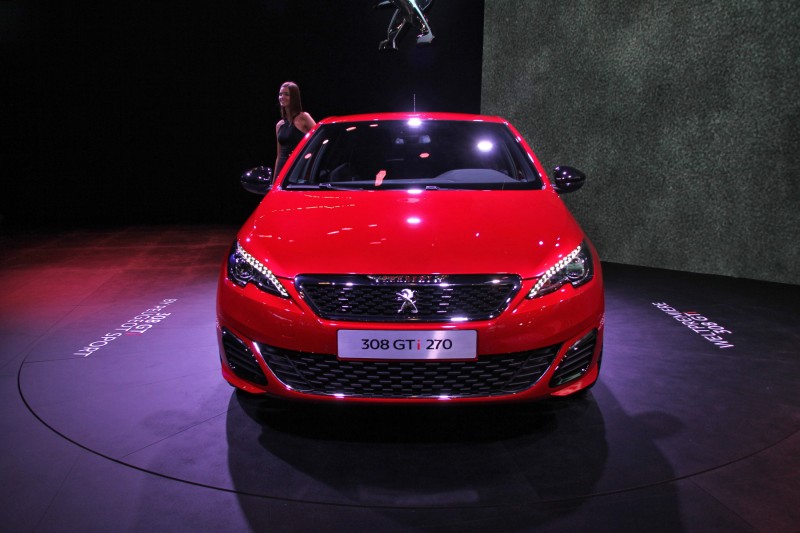 Top version, on board which is 270-th strong engine is a real fighter. A 1.6-litre powerhouse that can accelerate up to 100 km in just 6 seconds.
Synchronized work with a six-speed manual transmission using Torsen friction differential. The 19-inch diameter discs barely hold the famous Alcon brake system with 380 mm discs and a 4-piston caliper.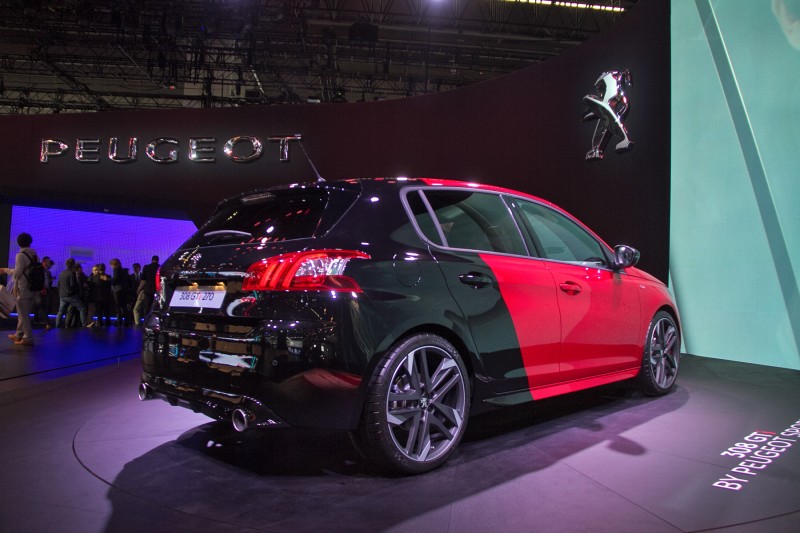 Frankly speaking, it can be said that everything looks almost the same as in Peugeot RCZ R, which has proven to be very good in handling and its dynamism, with various tests. Proceeding from this it is possible to consider with confidence that the engineering staff of Peugeot Sport added gunpowder to the character of the 308th model.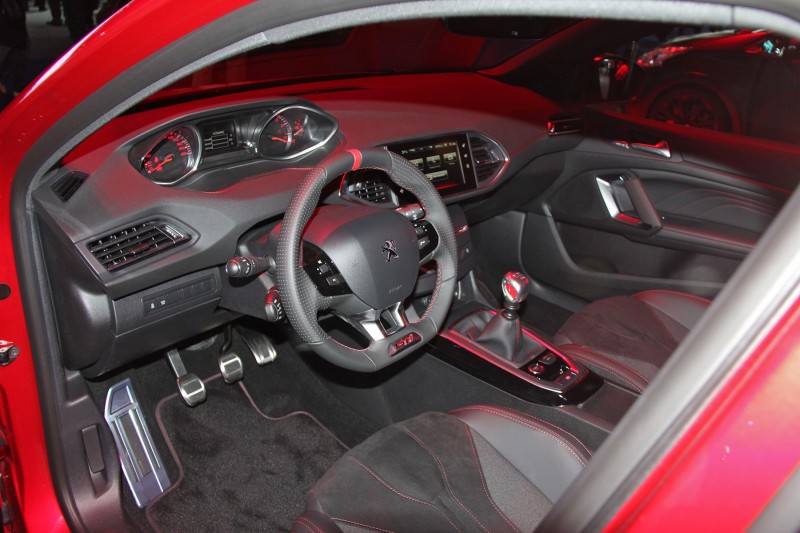 It was not easy to work from the chassis of the car – the suspension acquired a tougher base, the ground clearance fell by 11 millimeters, and in front of it the angle of the negative collapse was increased.
The 19-inch wheels with Michelin Pilot Super Sport tyres allow to reduce their weight by as much as 2 kilograms, compared to the standard 19-inch wheels.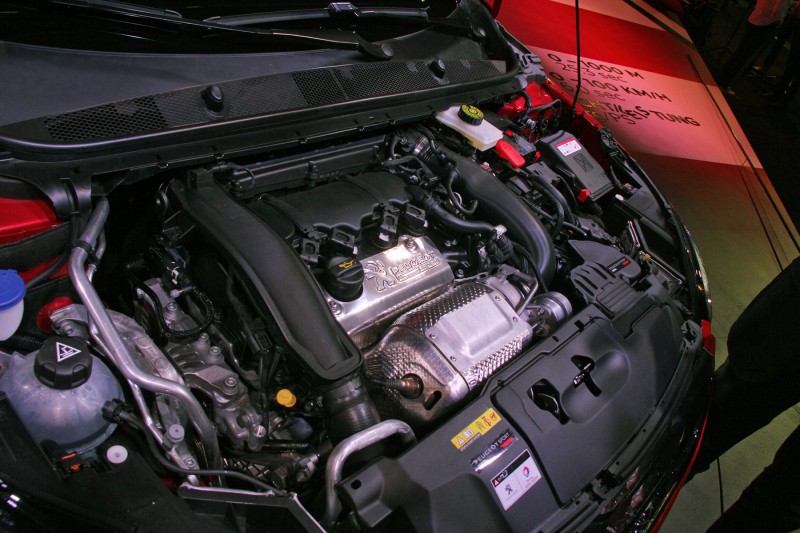 The interior of the Peugeot 308 GTi features a dense hug of seats with good side support and the GTi logo. The Sport button, conveniently located from the driver, can change the illumination of the entire dashboard from white to red.
At this point, the exhaust sound becomes deeper and coarser, and the car responds to the gas more rapidly. The price policy concerning the Peugeot 308 GTi is not called yet, but it will not be supplied to the Russian Federation for sure, because such exchange rate of the European currency will not provide the price list attractive for admirers in the best way.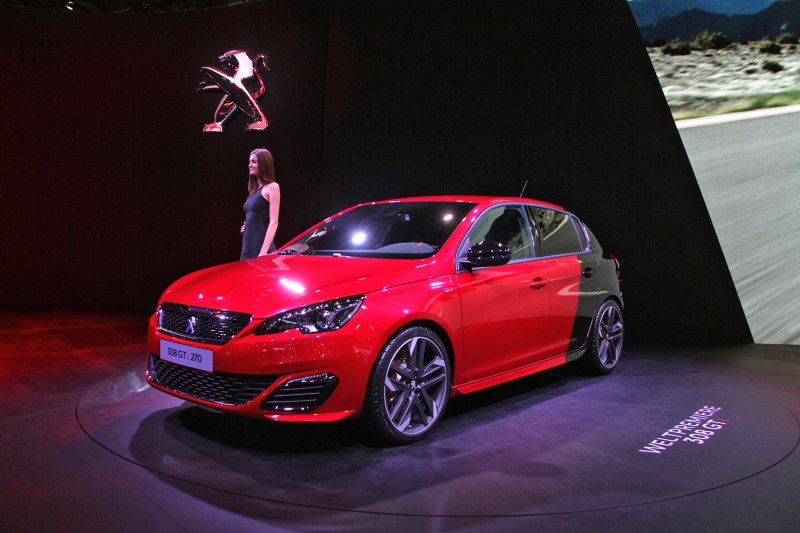 Similar news