Exciting overview Dongfeng S560
Right now you can buy Dunfen S560 for 600 thousand rubles with kopecks. And he is ready to compete even with UAZ Patriot. In this article we will make a brief review of the Chinese Dongfeng S560 and together with you will estimate how profitable such a purchase is.
Brief specifications
The length of the car is 451 cm, and the size of the wheelbase is 269 centimeters. The dimensions are close to Ford Kuga. The 20-centimetre clearance and a capacity of up to 7 people in the cabin is already a pleasure. The filling is not simple. The 1.8-liter atmospheric engine with a capacity of 139 horsepower is responsible for the speed indicators.
By the way, its Chinese have developed together with PSA concern. At 3800 revolutions the torque reaches 187 Nm. A manual gearbox is declared. In the future, they promise a modification with a variator and a 1.5-liter engine with an output of 150 hp. For ease of operation, the Dongfeng S560 is equipped with an electric power steering.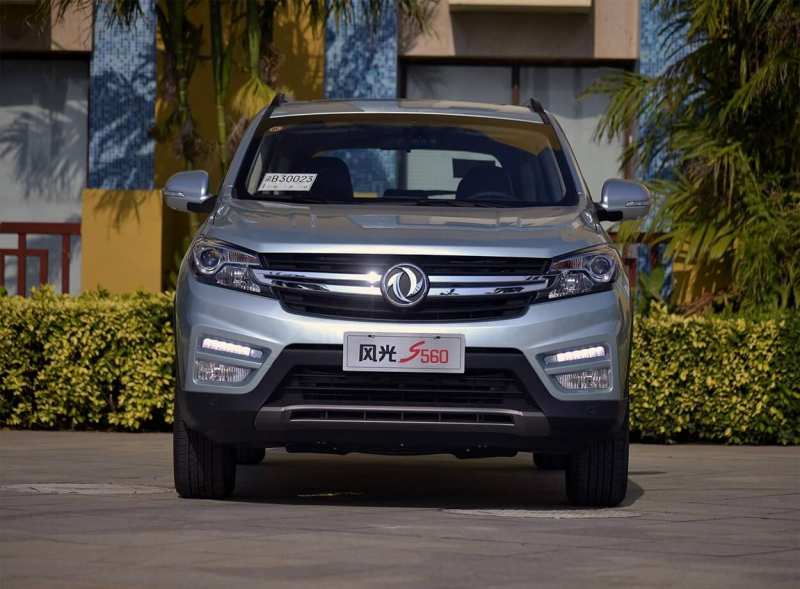 What is available as standard?
Starterly version will please its owner with the following options:
ABS system with brake force distribution.
Multiple.
Board computer and cruise control.
7-inch display, incredibly succulent and responsive.
Electric heating, mirror adjustment, air conditioning. Additional air ducts are provided for rear passengers.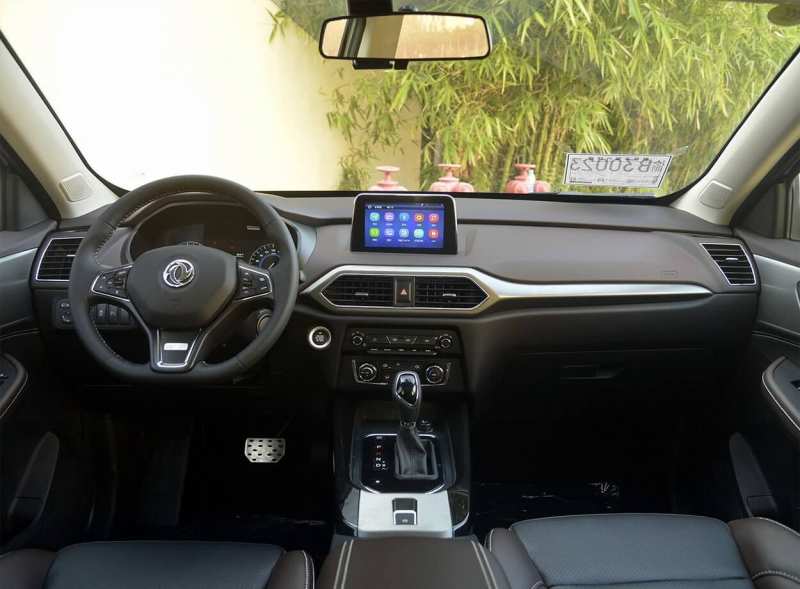 The purchase of Dongfeng S560 will cost 770 thousand rubles in maximum configuration. It is about ICPC, and for the version with stepless transmission they ask for 710-943 thousand rubles. In the extended version the list of equipment was supplemented with traction and pressure controllers, keyless access, rear view camera.
Now you can start the engine at the touch of a button, use full navigation and 8-inch screen. Available remote control option and climate control.
Eye-catching appearance – another crossover trump card
Indeed, the novelty looks not only pretty, but modern as well. The front end is equipped with compact headlights and neat grille. It is decorated with a large logo, bumper is impressively powerful. The chrome bar looks incredibly stylish.
As an addition, we offer an air inlet with plastic protection, stylish daytime running lights, fog lights. The side part of the body Dunfen C560 also demonstrates originality. The long hood and arched notches, the embossed side surface with ribs and punched edges are striking.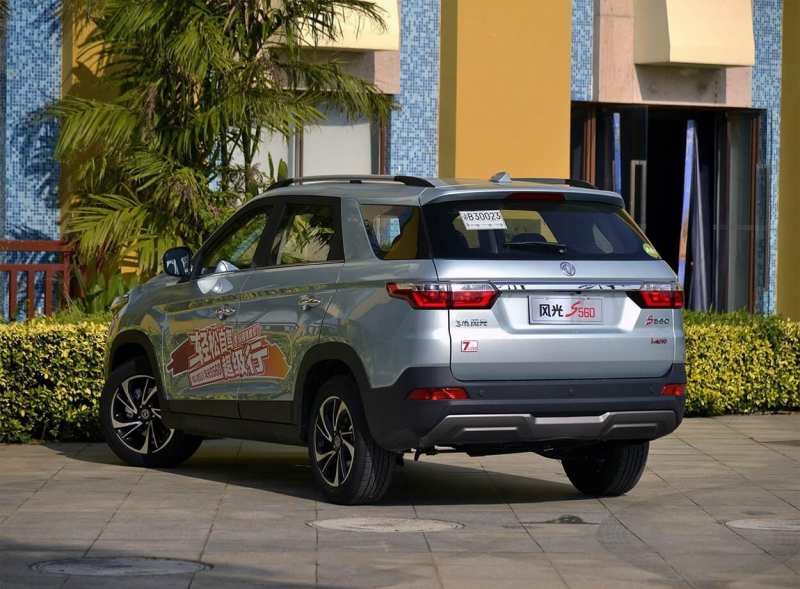 Classic stern – with large boot door and large lamps. Only one thing is frustrating – the car is unlikely to be brought to Russia. But even for 700-800 thousand people who want to buy a Dongfeng S560 at least a little more.
Dong Feng is one of the largest Chinese car concerns. For example, in 2016, the company sold almost 3.2 million cars, 2.8 million of which are passenger cars. The giant from China produces cars under such brands as DFM, Fengxing and Fengshen.
Similar news