Rinderknecht brought flying drones to Geneva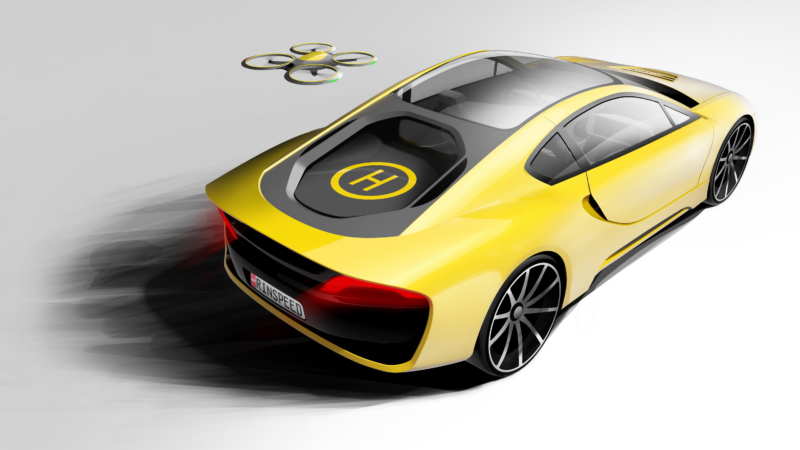 For the 3rd decade in a row, Rinspeed has been producing non-standard vehicles and flying devices. The guys brought something extravagant to the Geneva Motor Show 2016. The revolutionary model of the company was Etos. It is an installation designed to launch and receive drones, tracking the look. For the first time the novelty was shown on CES, but then moved to Geneva.
Not without BMW
The basis of the car was an electric car of sports type BMW i8. It is able to drive on the streets without a driver. According to the manufacturer, the autopilot is completely intuitive and easy to teach. If it is activated, the steering wheel will automatically disappear inside the panel and several displays will appear instead. Another interesting feature of the concept from Rinspeed will be the presence of an unmanned vehicle that can fly.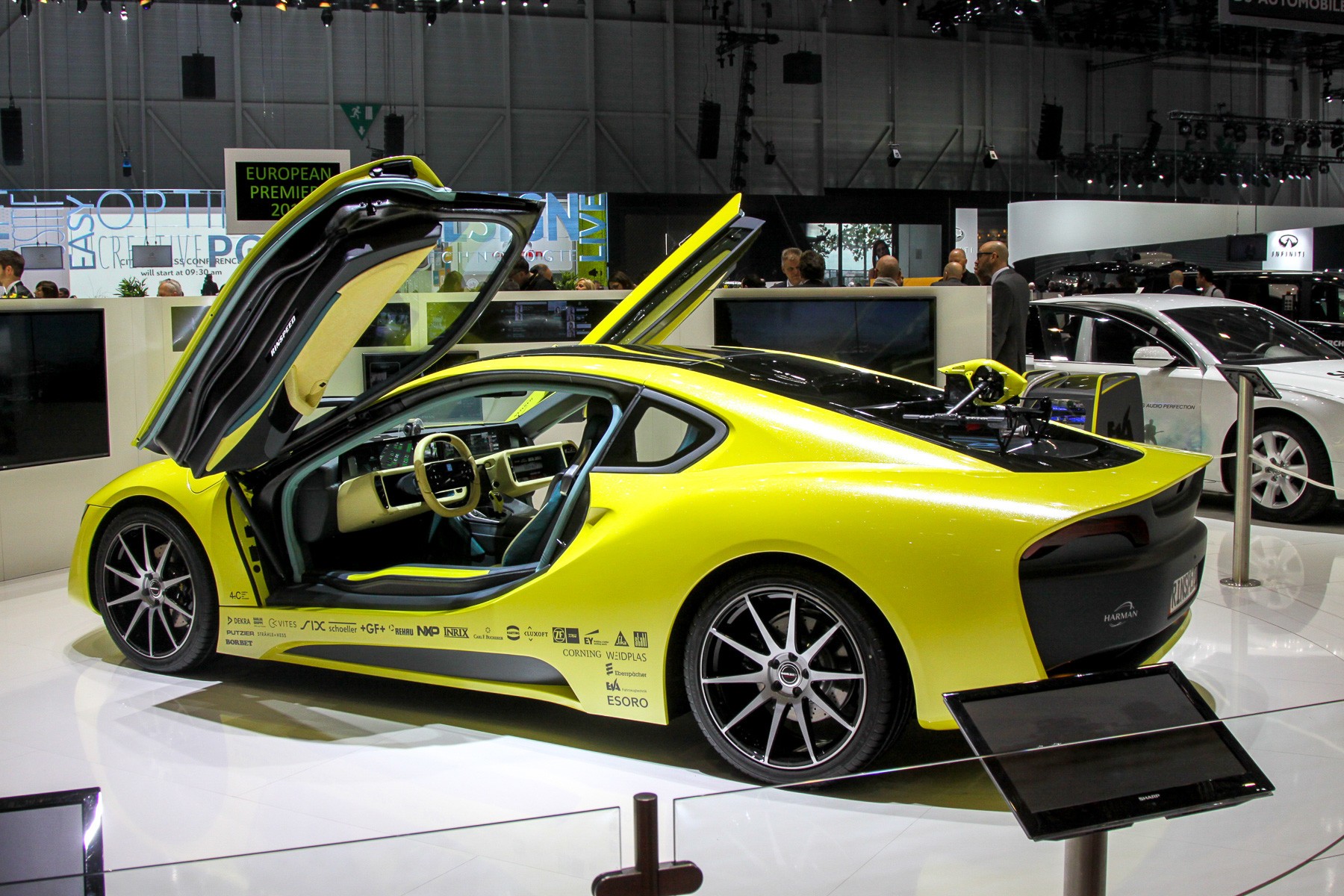 The drone is located at the top of a special platform and can easily take off and even deliver purchases from the trunk to the house! Etos was created by 25 companies, including Rehau, Borbet. Harman was installed as a multimedia system. The cost of an electric car with a drone is not reported.