Fiat boasted a roadster on the Mazda MX-5 base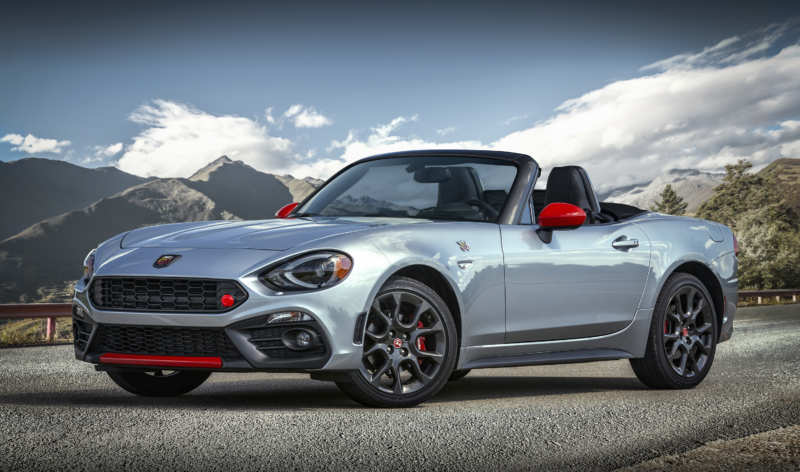 Have you heard that 124 Spider will be released soon? Designers of Fiat decided to make a remake of the classic Fiat roadster, which was popular in the 60s of the 20th century.
Although in fact the new product is based on the Mazda MX-5 roadster. It remains to wait for the presentation of the Fiat 124 Spider in the framework of the famous International Motor Show in Los Angeles.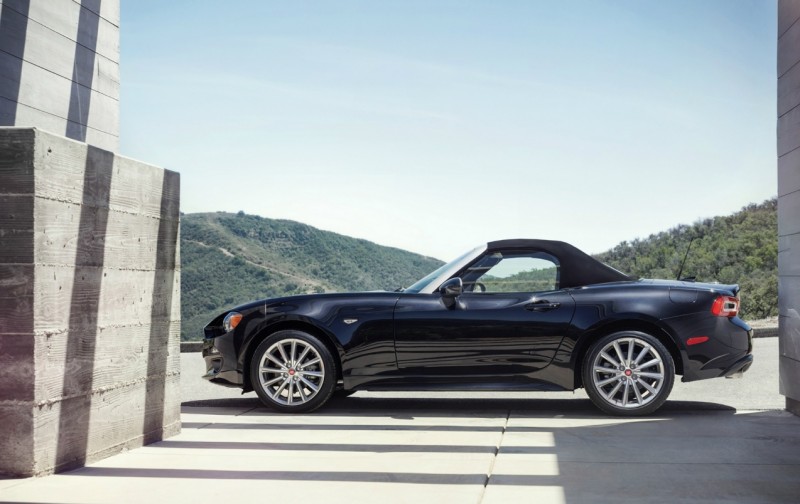 Of course, it would be wrong to think of the roadster as a complete reshaping of a Japanese car. For example, there is a completely different hood, optics and grille. And the body panels have changed. Working on the exterior of the car, the designers were more focused on the original model 124 Sport Spider, which was produced half a century ago.
If you look at the Fiat salon, he really looks like a Japanese guy. Unless the steering wheel is different, the rest of the way we deal with the Mazda MX-5. The updated roadster is driven by a 1.4-liter four-cylinder gasoline powered turbomotor.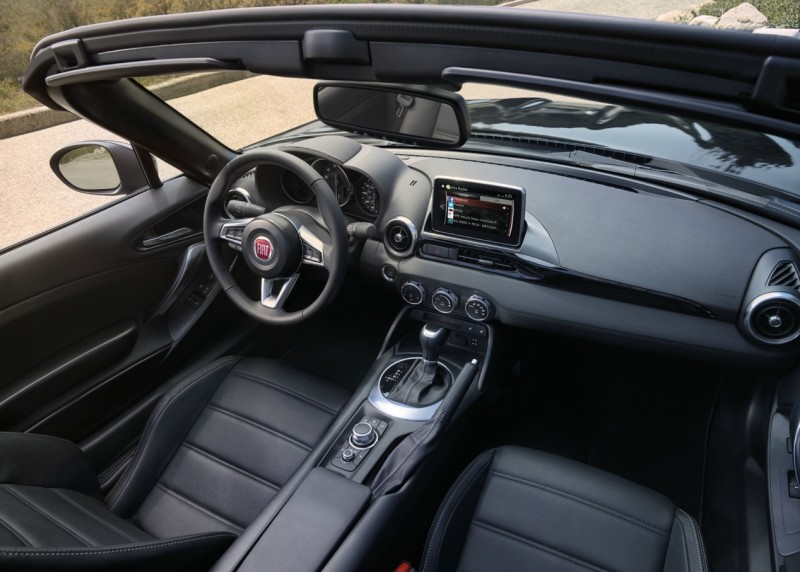 It will be aggregated with 6-step "mechanics" or "automation". However, the manufacturer has decided not to give exact technical characteristics. In the summer of 2016, the 124 Spider Fiat will be available in the USA. Its price is unknown, it will be announced later.
Similar news