Rolls-Royce has shown everyone the Dawn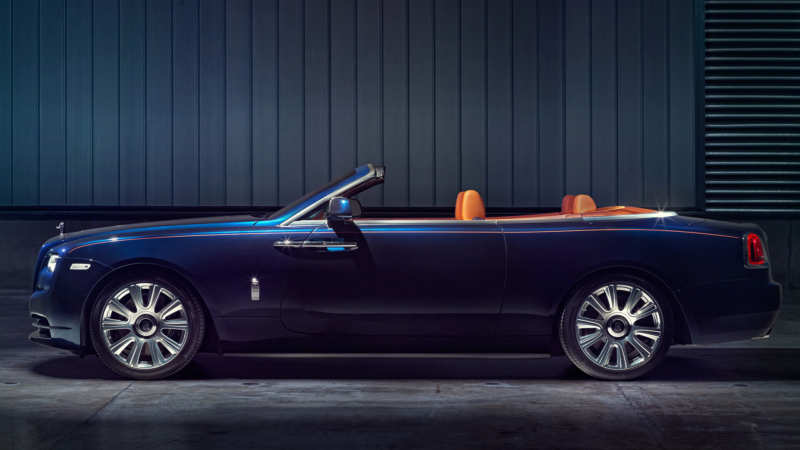 Many people think that an economic crisis is raging everywhere, and that poor people in Europe, America and the Middle East are wondering how to make ends meet – only that is not true.
Sales of machines in Europe have been growing recently with considerable potential, the U.S. market continues to rise, which is a talk of premium brands that feel quite cozy. It is so cozy that they are used to produce new cars, which are not called "luxury" in any other way.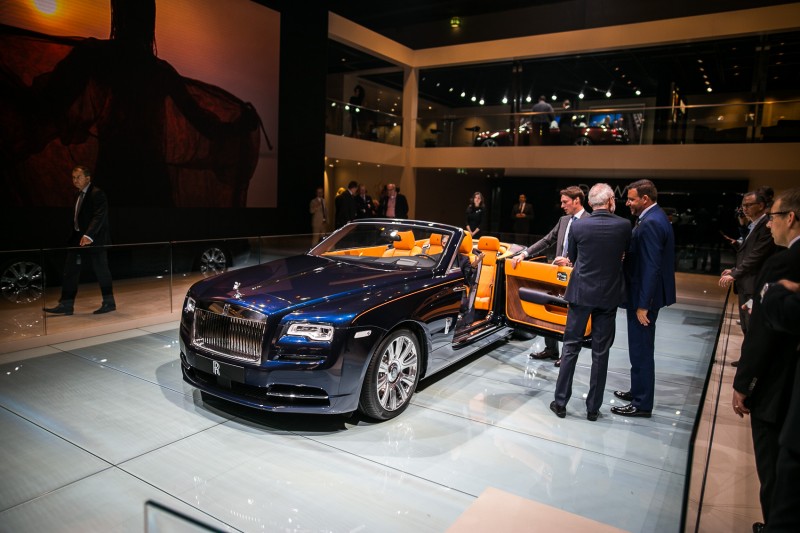 Recently, Rolls-Royce showed everyone at the Frankfurt Motor Show, a car named Dawn. It looks very spectacular, quite cute, but British people characterize the car as "sexy".
Its length is 5.3 m. In other words, the convertible is much bigger than a sedan, such as S-class or 7th series. However, everybody knows for a long time that such sizes are common for the British company.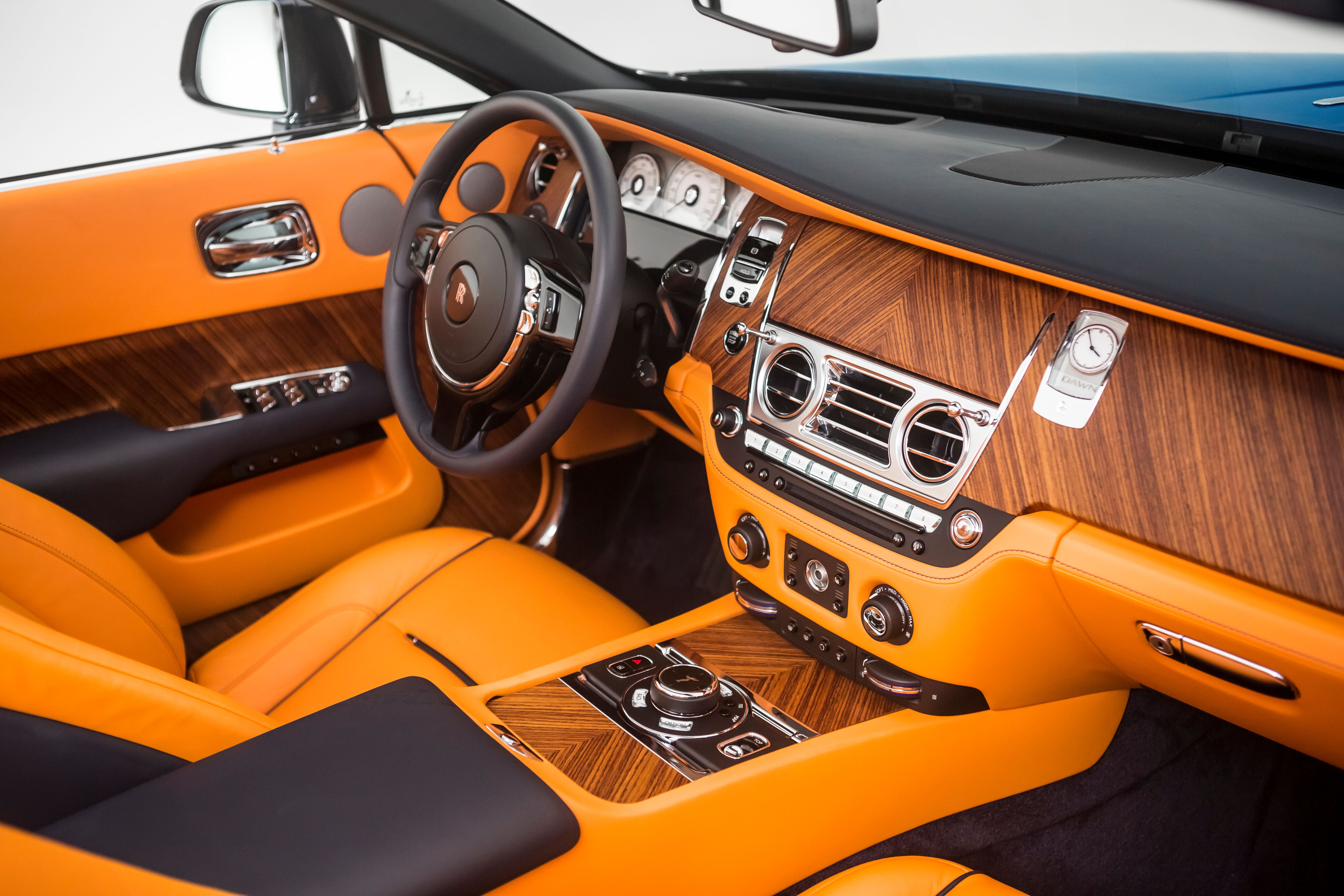 As for the technical aspect, there are huge capacities here – the power unit v12, 6.6 liters, capable of developing up to 570 horses. Up to the first hundred, the car accelerates in 4.9 seconds. However, it is not provided to drive Dawn quickly. Such a car is designed to demonstrate all of itself, its car to other road users, and in general to everyone around it.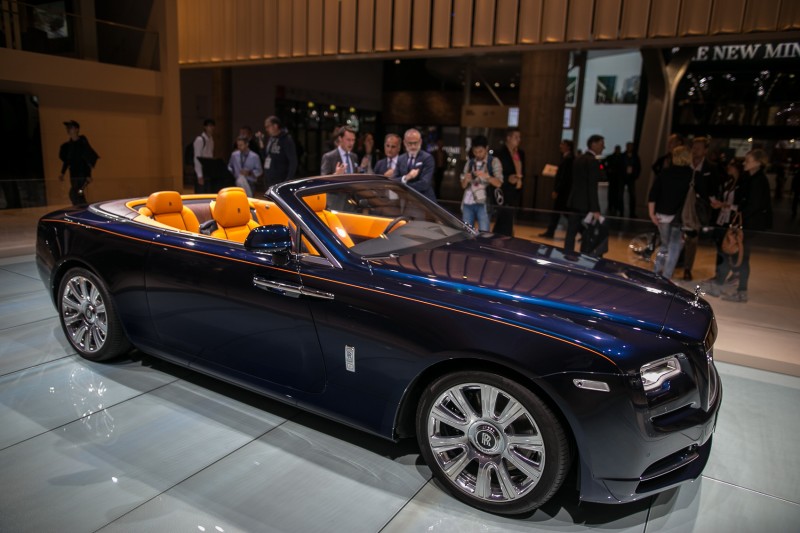 This novelty turned out to be quite conservative in terms of passenger comfort. It is clear that there are still comfortable seats, excellent finishing and standard "puzzles" for the English company. By the way, there is no function that forms the microclimate in the cabin, regardless of the roof position.
If we take into account the size of the car, we can imagine how the rear passengers can blow in bad weather. The modern screen with touch support is also not placed here, instead of it there is a regular one.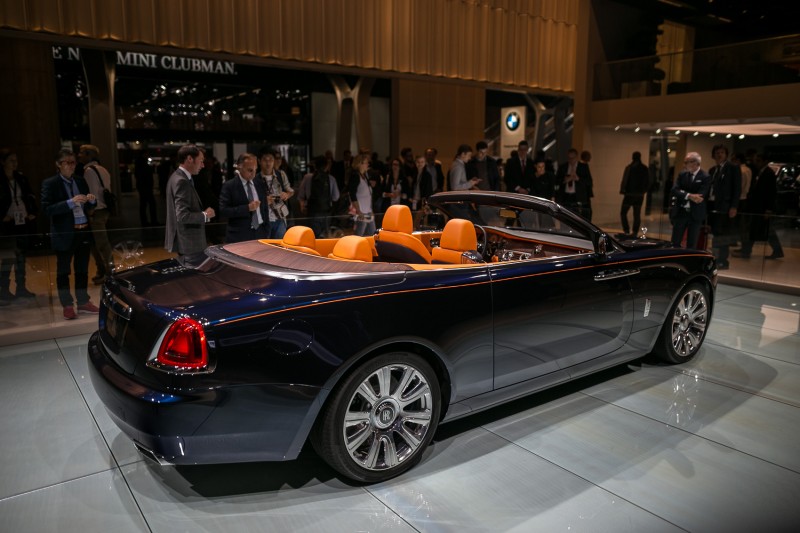 The thing is, there's a chance that fingerprints will remain on the touch-screen. Those who are going to buy such machines will not like to look at such "traces".
But it is clear to everybody that Rolls-Royce cars are bought mainly, and in this case Down is not for the reason of puzzles, but for the sake of comfort, prestige and demonstration of oneself as the "top" of society. Proceeding from this, the need for such cars has not disappeared yet. The approximate price of a Briton varies about 27 million rubles.
Similar news