Dodge Viper ACR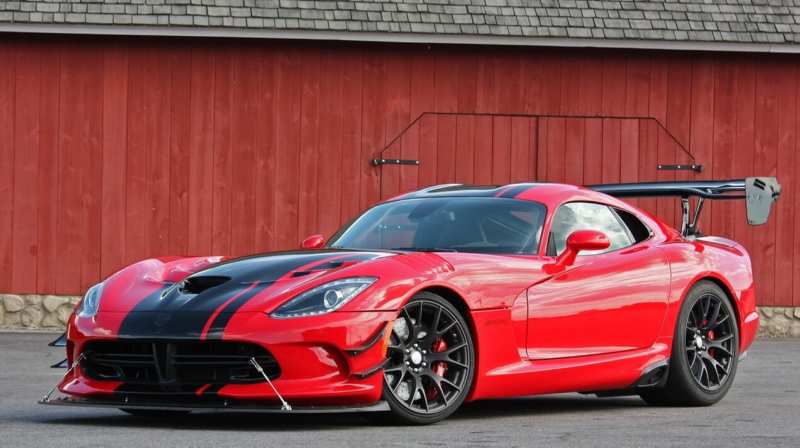 The Dodge Viper ACR is the epitome of power, speed and beautiful design. Many people consider it a perfect sports car. It is ideal for both free riding and brutal racing. No computer racing game in recent years does not do without the ability to choose this legendary car, which is really without exaggeration is legendary. In addition to the owner of such a well-known supercar automatically raises respect. The whole model range is Dodge.
It's about the beautiful DodgeViper ACR. A lot has already been written about it, a lot has been said. Let's once again enjoy the data of this amazing car, so loved by millions! DodgeViper ACR is designed in coupe style. The car is the repeated winner of many prestigious exhibitions and championships, including "Le Mans – 24 hours". To date, you can still find the third generation of the described car, which is produced as a three year old. And the ACR model is the newest. DodgeViper became even faster.
Exterior
A distinctive feature of the supercar is its trademark, easily recognizable body and extended hood. The original grille and diamond headlights complement the above mentioned perfectly. The car's clamping force is ensured by the existing massive carbon anti-wing. Thus, at a clamping force of one thousand kilograms the car freely develops a speed of 335 kilometers per hour.
The body has an aerodynamic dodger, a beautiful front splitter at the front, as well as increased ventilation holes in the hood. The length of the supercar is 4.47 meters, width is 1.95 meters and height is 1.25 meters. The wheelbase is 2.5 meters.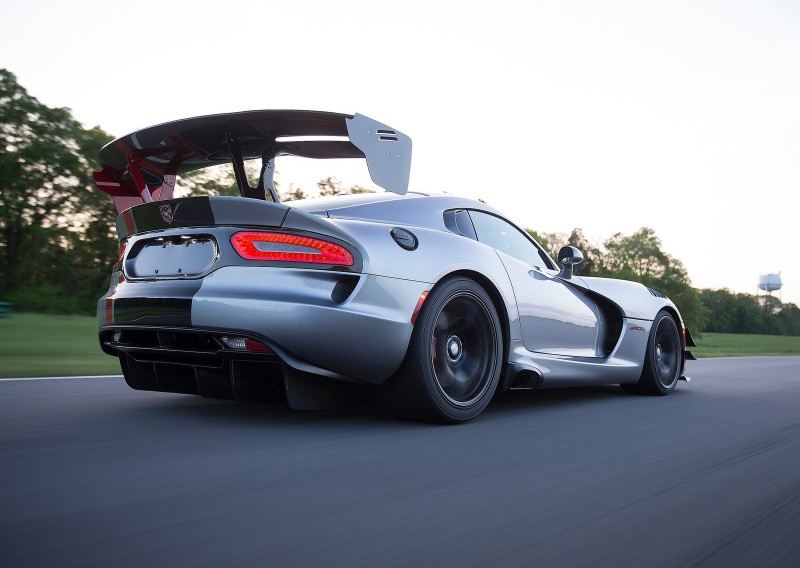 Interior
The salon is made of light plastic. There is a beautiful steering wheel, modern devices complex multimedia UConnect. The salon has practical bucket-shaped armchairs.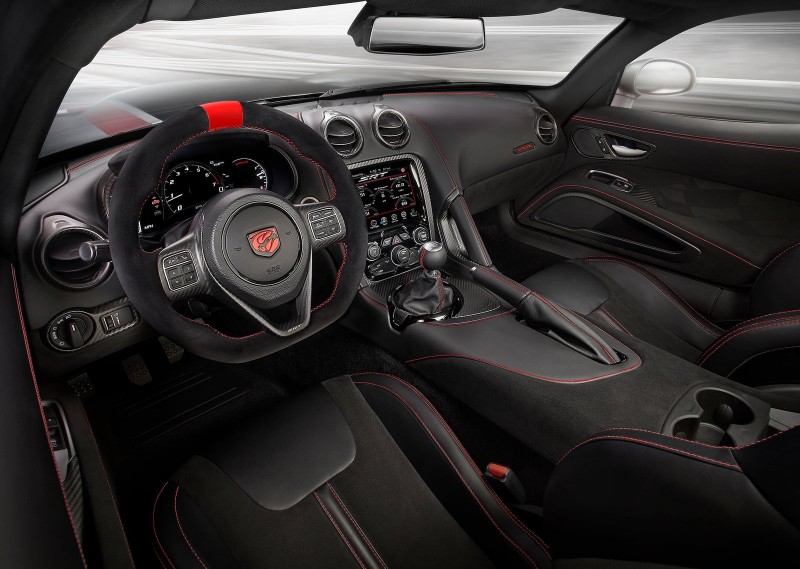 Technical characteristics
The car has a ten-cylinder V-shaped engine with 20 valves. Its volume is 8.4 liters. Capacity – 646 horsepower. In total on 6 horses more than at the smaller brother Dodge Viper ZhTS-R. Transmission is manual, six-range. The suspension is completely independent, has stabilizers and double transverse levers. Buy such a car is possible next year for 300 thousand dollars.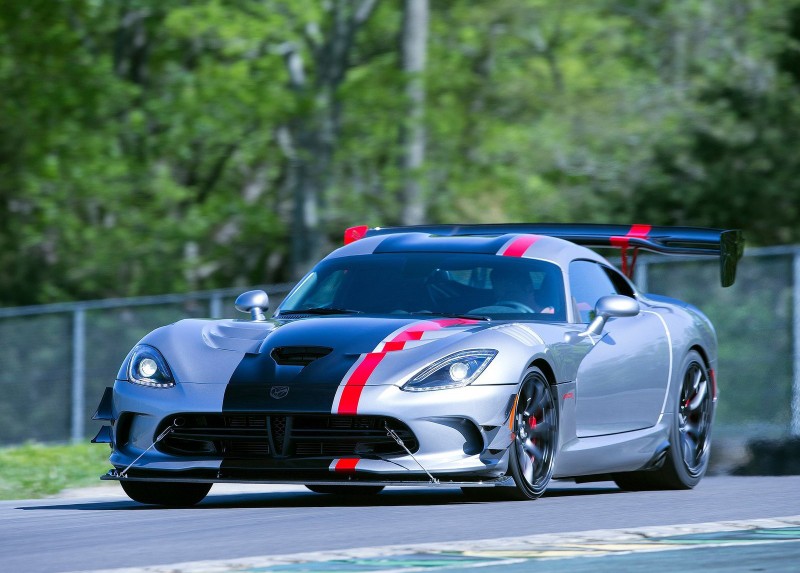 We advise you to read the article: Dodge history
Dodge Viper ACR photo
Test drive
Video overview
Similar news