Sergio Pininfarina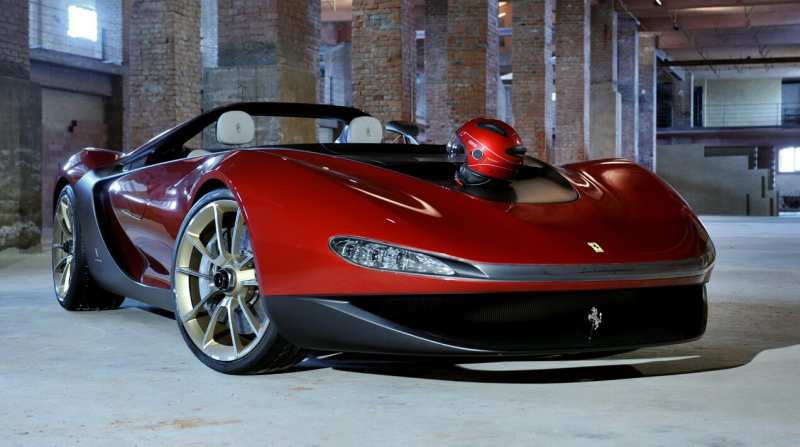 Look at the name of Pinininfarin Sergio's car and think, "What kind of model is this, where did it come from? It turns out that the Ferrari company made a mess. The serial supercar was released in memory of the great Sergio Pininfarina.
The basis for the novelty was the concept of Ferrari 458 Speciale – a newly-made supercar differs from the basic presence of glazing and modified design. According to some reports, the first owner of the car Ferrari Sergio Pininfarina was an Arab sheikh. The car was handed over to him right on the day of the premiere in Abu Dhabi. The whole model range is Pininfarina.
Exterior
In terms of design, Sergio Pininfarina inherited the best of Pininfarina's corporate identity and received modern interior and body features in the best traditions of the 21st century Ferrari. The windshield and side windows were removed, but the aerodynamics of the supercar was not affected in any way.
The rear spoiler turned out to be quite high. It rises above the backrests of the seats and performs a protective function. Despite the lack of roof and glass, the strength of the body was much higher than that of the donor. In many ways, this was achieved by reducing the size of the doors. As for the weight, it has also been reduced by 150 kilograms.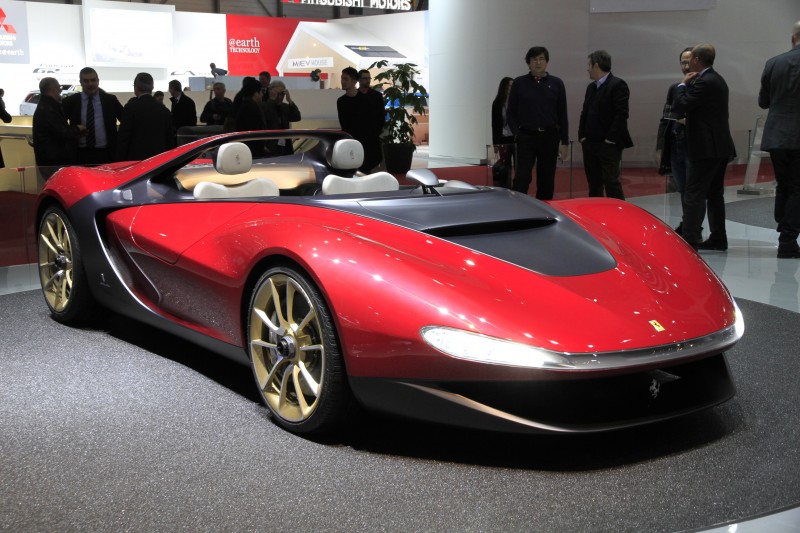 Interior
There are no fundamental differences inside the prototype. Again, I want to go back to the very idea of no windshield. It is not some whim of a designer, but quite a thoughtful move. The special design of the hood and deflectors hidden in the recess of the body creates something like a "virtual windshield". This is a dead zone that protects the passenger's and driver's heads from oncoming winds. Unseen luxury!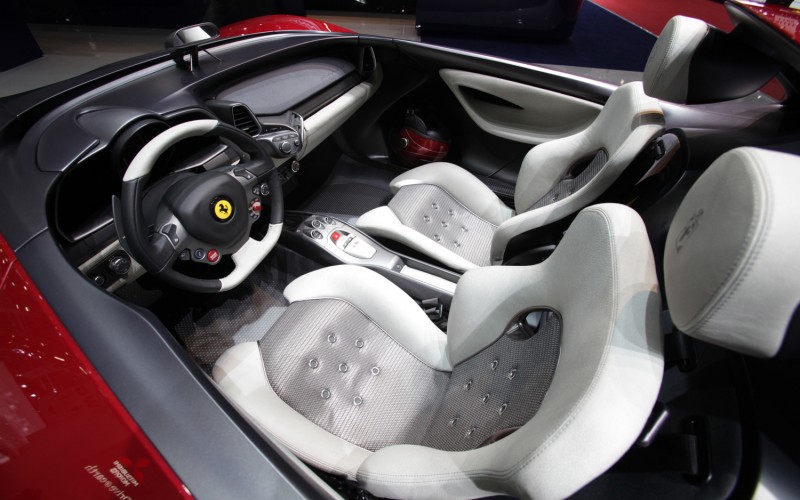 Specifications
Given the fact that the car was originally built as a roadster, not as a show car, it received a very charged aerodynamics, running gear Ferrari 458 Spider and excellent stuffing. What only costs is the 4.5-liter Ferrari V8 engine, which is aggregated with automatics, double clutch and 7 gears. 570 horses allow to achieve a maximum speed of 320 km/h and a set of 100 km/h in just 3.4 seconds.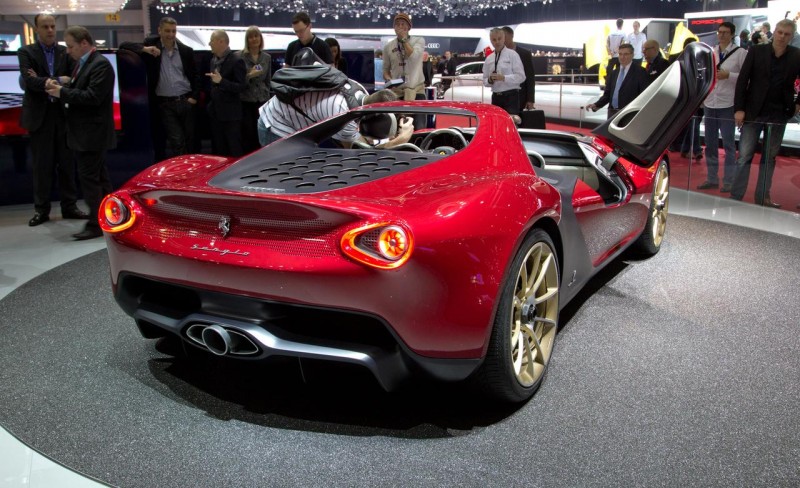 Complections and prices
Given the very limited circulation and unsurpassed performance, you can hardly get a prototype of the Ferrari 458 Speciale even abroad. Yes, and the cost of the new product is no less depressing – you will have to spend about 3920000 dollars.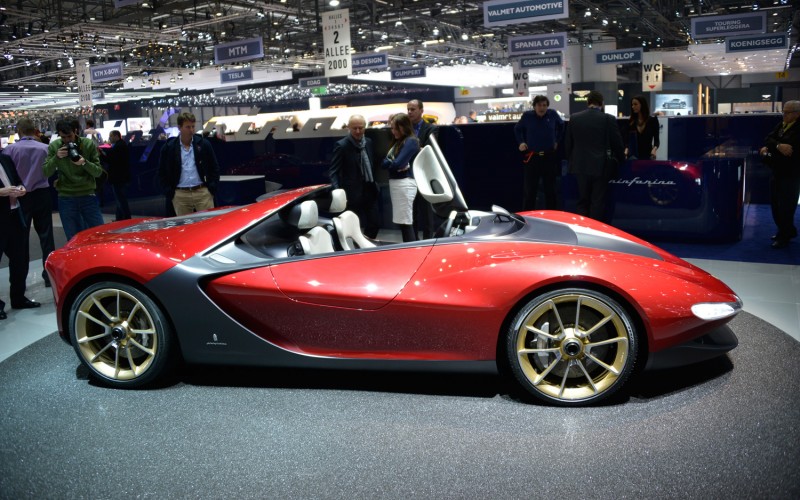 We sum up
The Ferrari Company likes to spoil its fans with some exclusive models. The Sergio Pinfarina version was no exception. This car has absolutely everything to please even a sophisticated fan. Certainly, this fan should have at least 4 million dollars on the account to please himself and Sergio Pinininfarina, who for sure now smiles blissfully, sitting on a cloud.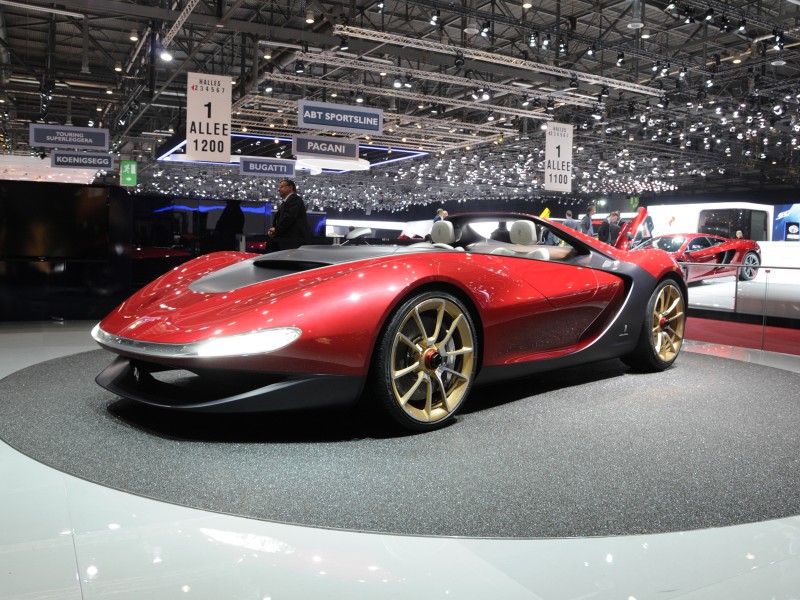 We advise you to read the article: Pininfarina history
Sergio Pininfarina photo
Video overview
Similar news