SsangYong Actyon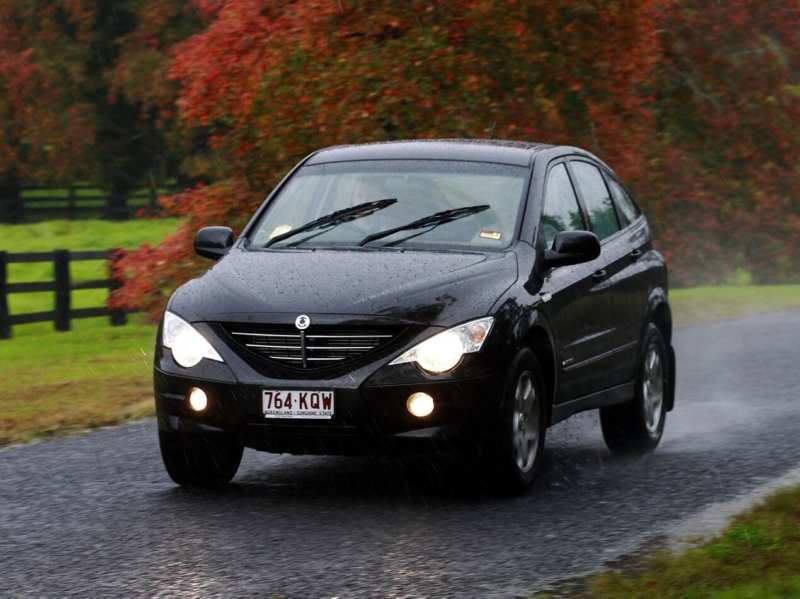 SangYong Actyon is the newest updated SUV of the Korean car manufacturer with a lot of successful history. The first car was released in 2006. The latest restyled version was released in 2014. The model received a successful update in design and significantly added a lot of positive features to the stuffing. The whole model range is SsangYong.
Exterior
The new design of the car is reflected in its compactness, modern youth style and mobility. Even if we compare Action 2014 with its younger brother in 2013, we can see that the company does not stand still. The shape of the car's body has been completely redesigned and has acquired a certain compactness. The driver's visibility has improved and his landing is quite high. Optics got a more modern and beautiful look.
The roof creates a feeling of sportiness of the car. Bright and saturated colors that young people like so much have become available. The model has found more distinct before the updated bumper, radiator grille and front optics with LEDs. The car's shape has not changed much, except for the lanterns, which have adopted an interesting schedule. Crossover salon pleased with a lot of pleasant updates.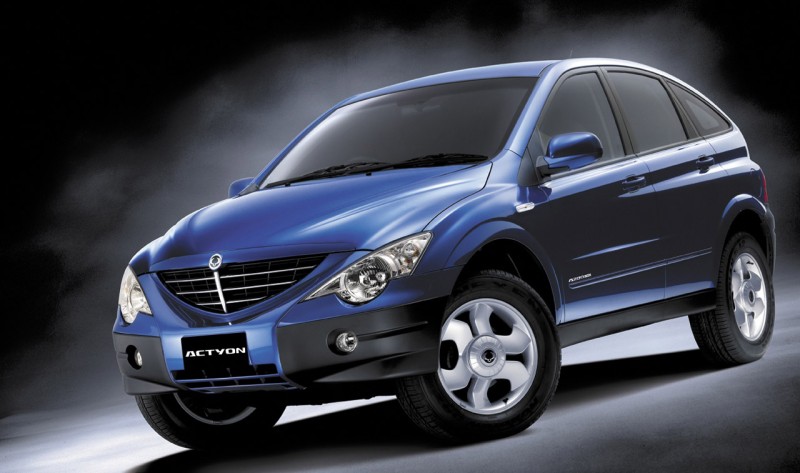 Interior
In Sang Yong Aktion, Koreans have paid all their attention to interior restyling. Driving a new Actyon, you don't think you're in a reasonably priced car, where you've been saving a lot of money. The plastic on the front panel looks attractive, soft and pleasant to the feeling, and the buttons and various adjustments put on the chrome.
Not to bypass the quality of strong wood inserts, which can be envied even by some German models. The multimedia complex with GPS navigation, which displays all the information on the middle screen, is pleased with its graphics and speed of work still to be done. However, it can be connected to a 3G-modem and access the Internet. The dashboard looks very ergonomic. Everything is in place.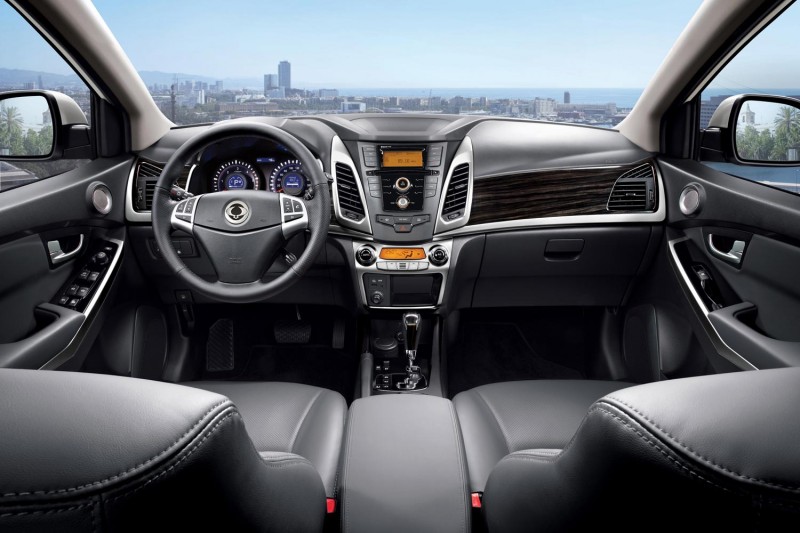 A couple of middle-sized people can easily sit on the back sofa with acceptable space in front of their knees. There is a backrest tilt adjustment with a wide range for driver and passenger in front. Ventilation of the seats is good. The 486-litre luggage compartment is at a height, making it one of the largest in its class.
If you need to transport the overall weight, you can fold the back of the sofa and get a flat floor. It is safe to say that the designers have achieved success, and the interior change has been beneficial. Sang-Yong has become fresher and more solid, and the quality of interior decoration can compete with its Japanese and South Korean competitors.
Specifications
Powertrain
The SsangYong Actyon is powered by two engine models that have the same technical characteristics but run on different fuels. It has a high-tech gasoline engine with a capacity of 2.0 liters and an output of 149 hp. It consumes it at the request of manufacturers from 7.5 liters per 100 km. And similar to it diesel two-liter engine with the same capacity of 149 hp. It is a modernized Mercedes-Benz diesel engine with a Common Rail injection and variable geometry turbocharger. The declared mixed flow rate is from 6 litres per hundred litres.
They work in pairs with two gearboxes. It is either a 6-speed manual splitter mechanic that takes the maximum out of the engine and has an improved lubrication system with minimal friction. It also shows the driver the best time to save fuel by switching gears. There is also an automatic, six-gear, manual steering system. The rear and front suspension is made as a multilever independent system with different technologies. With the installation of 18-inch wheels clearance will be all 190 millimeters.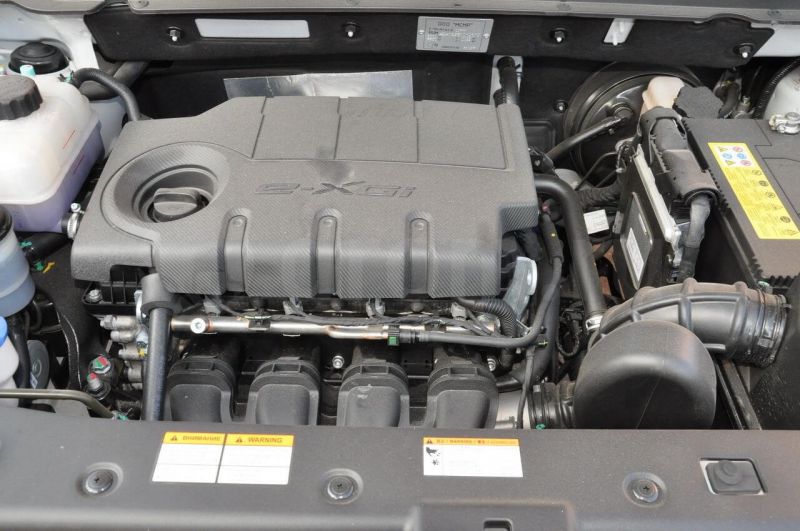 Complete sets and prices
The basic version of the SsangYong Actyon crossover, which already has all-wheel drive and manual gearbox can be purchased for $12834,42. If you like the car with "automatic", the most inexpensive model will cost $14120,84, recommended by turbodiesel and front drive. In terms of modification the prices range from $14277,74 to $15060,83.
For the automatic checkpoint additional payment of 50 thousand rubles. But with a gasoline plan of choice a little more. There are seven levels of snap-in price from $14434,64 to $19769,24. The combination of turbo diesel and all-wheel drive costs from $15360,51 to $20852,01 for the richest options SsangYong Actyon Red Line with leather red interior.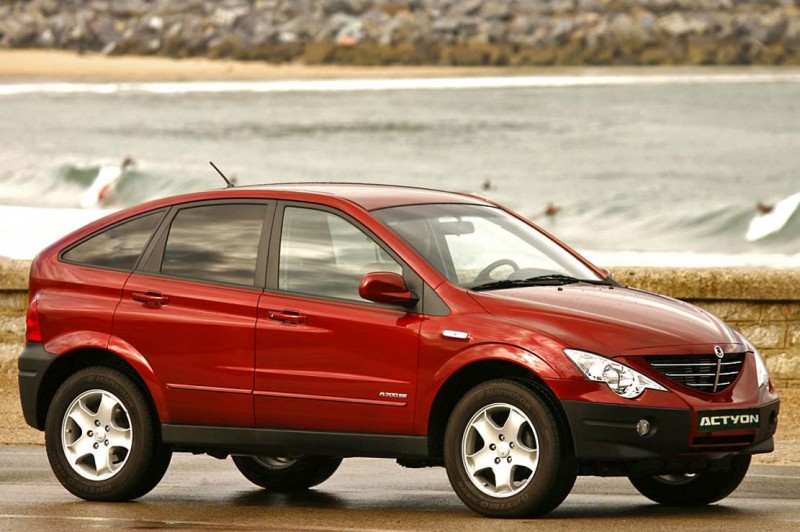 We sum up
Quite a good crossover, designed for a comfortable trip of five people in their expected vacation. Looks very neat and takes its acceptable price range with a wide range of equipment, carefully made interior.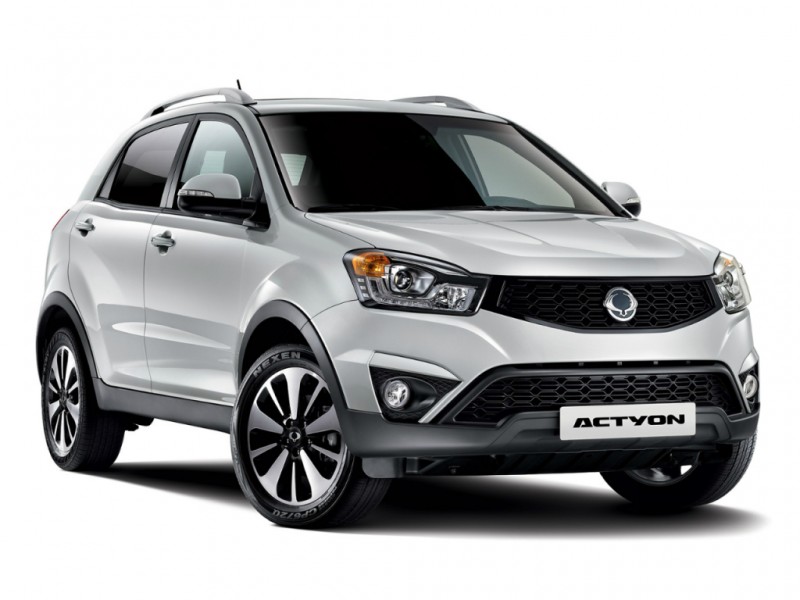 We advise you to read the article: History of SsangYong
SsangYong Actyon photos
Test-drive
Video overview
Similar news