Like Velar, but cheaper, the British introduced the Range Rover Evoque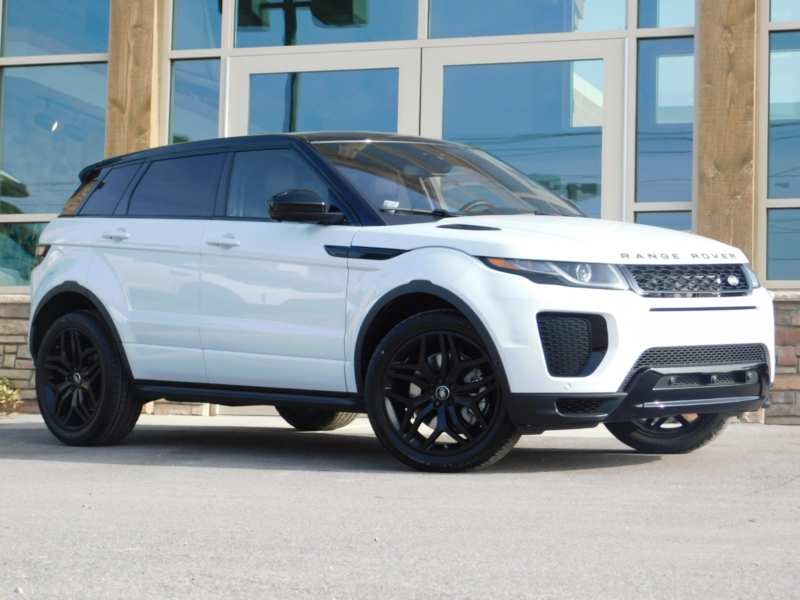 The premium Range Rover has become even more accessible. The new Evoque redesigned almost everything and significantly reduced the price tag. Recall that the small off-road car Velar of British brand Range Rover is still very popular among motorists.
It has a low cost, unusual design and quite decent equipment under the hood. Since 2011, over 770 thousand models have been sold worldwide.
Range Rover Evoque: What's changed?
The manufacturer was well aware that the second generation would either fail or be even more successful. The changes made can be considered revolutionary.
At the heart of the car is a radically different platform, called Transverse Architecture. In addition, another all-wheel drive transmission was installed. There are 2 types of drive available to choose from:
Standard Drive Line. Connection of rear wheels is carried out with the help of multi-disc clutch.
Advanced Active Drive Line. Performs full rear axle disengagement. Efficiency is increased several times and losses are reduced. The car is much more reliable – the cardan and other components are not used at all. Manufacturers assure that the rear wheels are connected in 300 milliseconds.
Appearance
Evoque has undergone significant changes. From its brother Velar the car borrowed several stylish solutions. For example, door handles that effectively "hide" in the body. The 3-door version was decided to remove, because it was not popular among motorists before. There is no data about the convertible version yet. Most likely, it will also be removed.
Interior
Something like Velar, where there used to be a mode dial, there was a joystick. We note its resemblance to BMW models. There are active safety systems on board. The system of additional cameras is offered as an option. The camera installed in front will help to orientate to the off-roads.
The updated Evoque received the same finishing materials as its predecessor Velar. By the way, this is the first Land Rover to have a rearview video mirror and a "transparent hood". There's more than enough room for the rear passengers.
Specifications, cost of Evoque
A British mini-crossover should be available with 7 powertrains. These are 200, 250 and 300 horsepower engines, turbo diesel from 150 to 240 hp. By the end of 2018, sales should start in the EU countries. Appearance on the Russian market is scheduled for April-May 2019.
We will be able to purchase versions with a 9-stage box automatic machine. Data on the cost of the novelty will appear later. It can be assumed that the price of Evoque in Germany will be about 38 thousand euros.
Similar news