5 good reasons to buy a new Mitsubishi ASX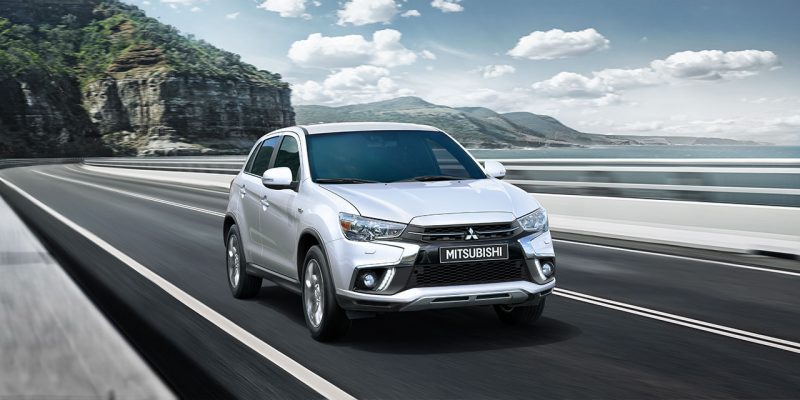 Those who have faced the problem of choosing a car will be interested in a very practical, functional and reliable crossover ASX, which since 2010 is produced by the world-famous Japanese concern Mitsubishi. What could be a good reason to buy this car?
Living in a big city. The fact that ASX is presented as "Mitsubishi Outlander Sport" on the American market shows that this model can be considered a more compact and maneuverable variant of the popular Outlander crossover. And the decoding of the abbreviation "ASX" – a crossover for active driving – also emphasizes maneuverability and high functionality of this car. And these qualities are simply irreplaceable on the crowded highways of modern megacities. With a length of 4365 mm and a width of 1810 mm, it will not take up so much space as its popular colleague, and will not create special problems in the parking lot. A small turning radius (5.3 m) as well as functional rear-view cameras will also play a significant role here.
Living out of town or frequent trips on intercity highways. New Mitsubishi ASX allows you to feel confident in long trips on the country road. When making overtaking maneuvers, the driver will certainly appreciate the high speed of acceleration: from a place up to 100 km/hour this crossover is accelerated in 11.5 seconds. At the same time, its maximum speed is about 185 km/h, which allows you to move at an optimal pace, without exposing yourself and passengers to unnecessary risk. For long-distance trips, functions such as an electronic climbing assistance system and a dynamic course stability system will be useful. When it comes to going outdoors or crossing difficult sections of the road, a traction control system is also a good idea.
Safety care. Mitsubishi ASX is a good choice for those who think about their own safety and that of their passengers. Firstly, thanks to the innovative RISE bodywork, this crossover automatically minimizes the possible consequences of a side and frontal collision. For additional protection against side impacts, additional safety bars are installed in the car doors. Secondly, electronic systems such as
electronic brake force distribution system;
priority of brake pedal over gas pedal in case of emergency;
Emergency braking assistance system.
4. If a collision cannot be avoided, the front cushions and three-point safety belts are triggered and the doors are automatically unlocked. Additional safety for the smallest passengers is provided by the ISO-FIX mount, which securely holds child car seats and other restraints.
5. The desire for comfort. Despite its relatively small size, the ASX is a car that can comfortably accommodate both the driver and four passengers. Practical interior design, ergonomic seats, warm air at the feet of passengers, air conditioning or climate control – all this allows you to enjoy the ride.
6. High practicality. ASX is a choice of practical people. Relatively low fuel consumption (within 6.1 liters in a mixed cycle), the ability to transport enough overall cargo, the ability to move around off-road, ease of operation and reliability of this car allow you to use it for any purpose and in all conditions. And the attractive modern design makes this car a bright part of the image of a successful person.