The jeep must be special!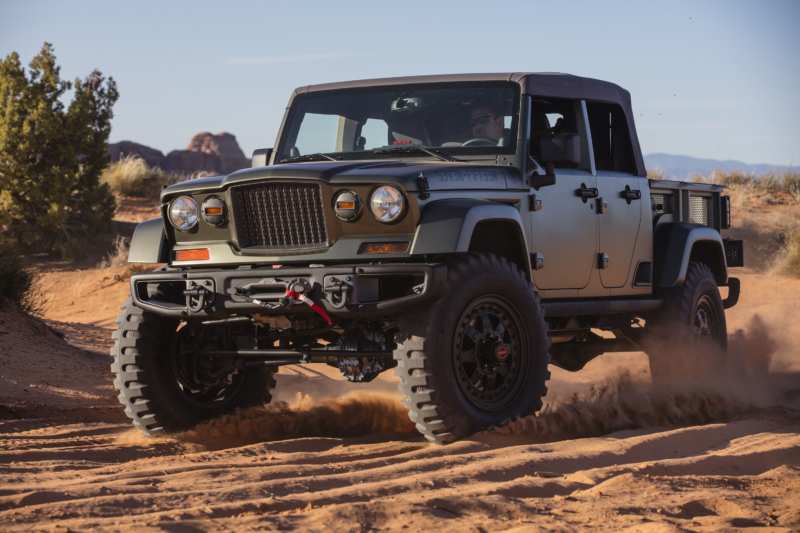 A jeep isn't the kind of car you'd call a banal one. Judging by the teasers, we are waiting for the presentation of at least two new concepts. What will be hidden under the hood of novelties is not yet reported. Most likely, the Crew Chief Jeep will have the format of a pickup truck with retro-design in the corporate style of j12 jeep. We can not exclude the appearance of the precursor of the serial Jeep.
The first version has already managed to light up in one of Detroit's car dealerships. As for Wrangler Trailcat jeep, it will be built on the basis of Wrangler. There are no statements about this car, but most likely, we will deal with a 6.2-liter V8 engine with an output of almost 710 horsepower. It is now being installed on one of the Dodge and Challenger SRT Hellcat models.