The famous Brabus company thinks that for Helicus 260 km/h is enough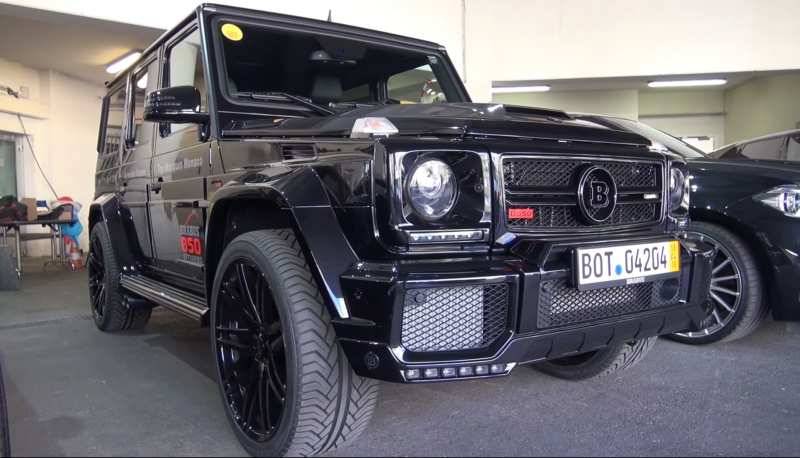 The popular and well-known tuning studio Brabus is engaged in that remakes already good cars, improving their technical parameters, appearance and interior. They assemble really powerful cars. The standard off-road Mercedes vehicle now has a total of 850 hp and a traction of 1,450 N/m. Super-automatic Brabus 850 6/0 Biturbo Widesatar, assembled on the platform of Mercedes-Benz G 63.
It covers the first hundred in just 4 seconds, and its maximum speed is 260 km/h. The machine is capable of more, but engineers have shown wisdom and forced to limit the speed limit electronically. There is also a version of the Coupe Biturbo.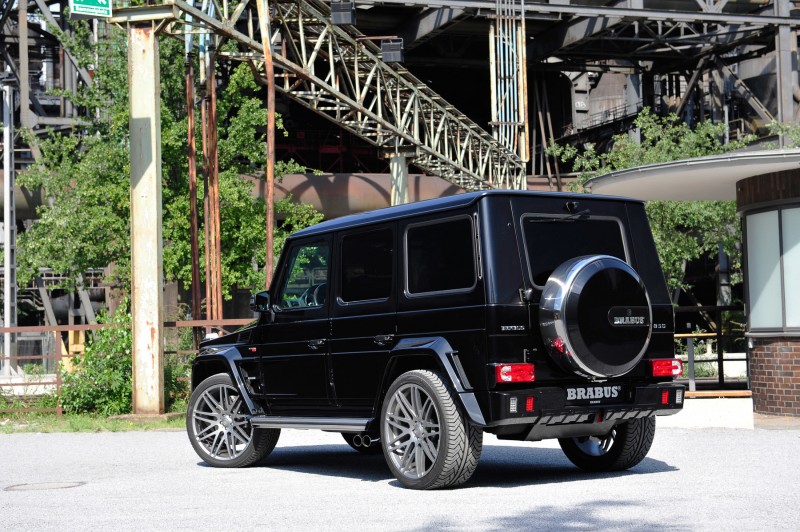 In order to achieve an increase in power in the already powerful V8 5.5-litre engine, its volume has been increased by using a stringer whale when the crankshaft and crankshaft come with an increased stroke. Moreover, the turbines were replaced, the carbon fiber inlet was improved and the entire exhaust chain was adjusted.
After that, the engine control unit was flushed through. The name Widesatar makes it clear that changing its width by 12 cm was necessary for placing 23-inch wheels in wheel arches. It is they who, at high speed, give this monster stability.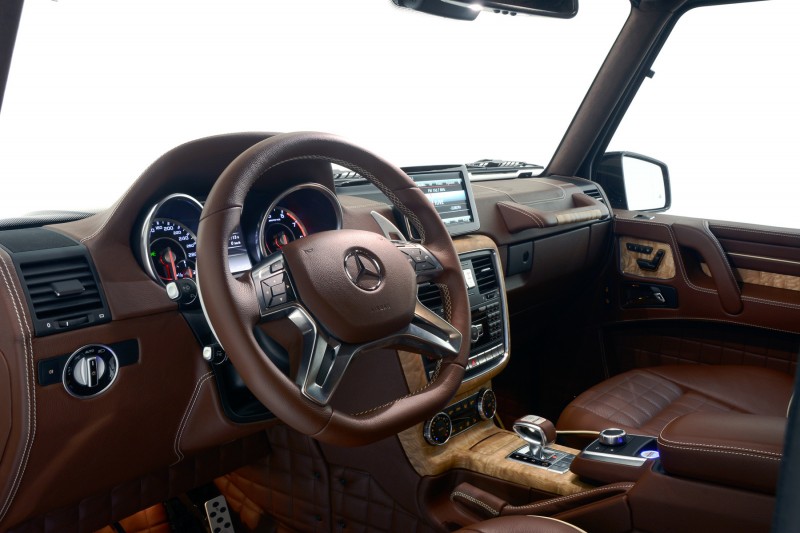 Also responsible for good handling is the adjustable suspension, which was developed in cooperation with Bilstein and Brabus. It was decided to install enlarged bumpers to harmonize with the large size of the body and large wheels – the rest of the car looks the same as a simple SUV of the G-class.
In the company Brabus for all who are inside was invented a large number of upgrades – among them, entertainment system, tables that can be moved out, rear seats, migrated from the S-class, and all this was wrapped in the best leather, wood-alcantara.
Similar news