Plastic raw materials to replace asphalt in the Netherlands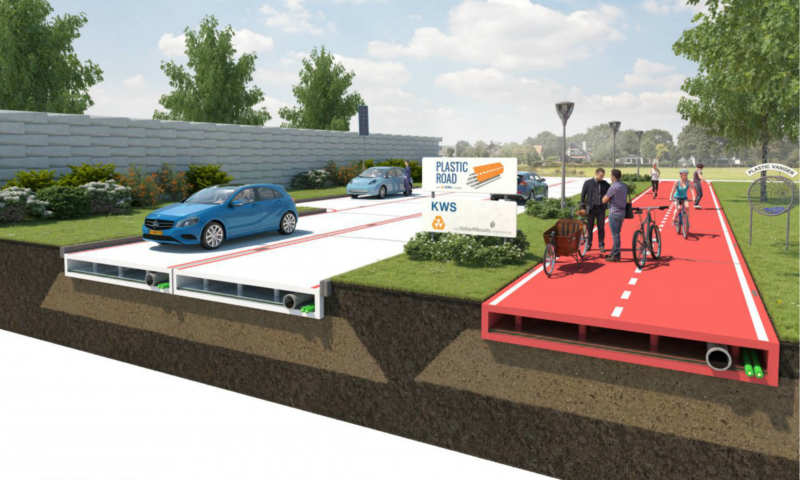 Plastic instead of asphalt, why not? Dutch enthusiasts have learned to make not only cheap, but also high-quality roads from ordinary recycled materials. It is known that asphalt concrete provides a reliable covering of the road for a long time. However, even today it is not cheap.
In search of more affordable material Dutch engineers came across … plastic. This material is affordable, easy to use and has excellent performance characteristics.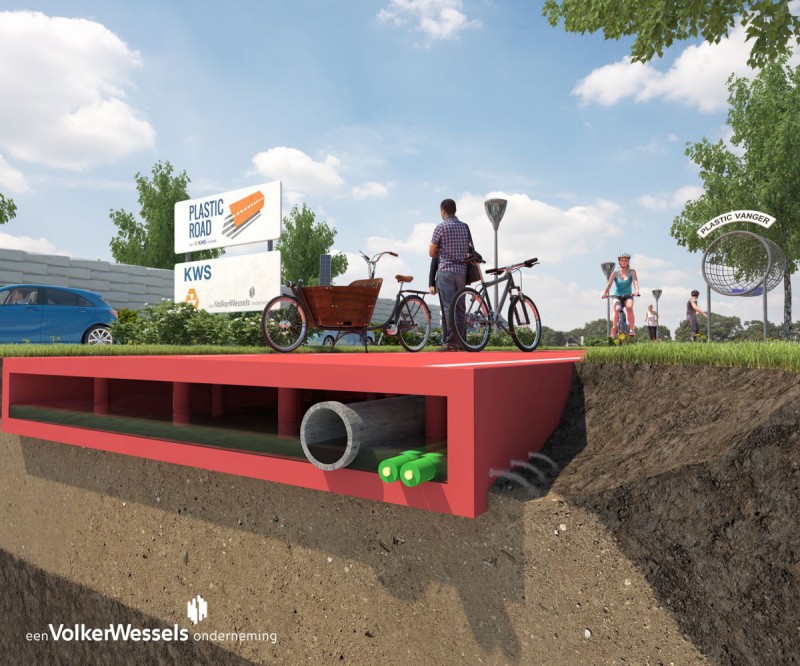 Today the technology of plastic roads production is developed by the Dutch company VolkerWessels. Experts have suggested building roads made of ordinary plastic. There will be no problems with extraction of raw materials – it can be extracted directly from the oceans. Already today, thrown away piles of garbage form artificial islands there.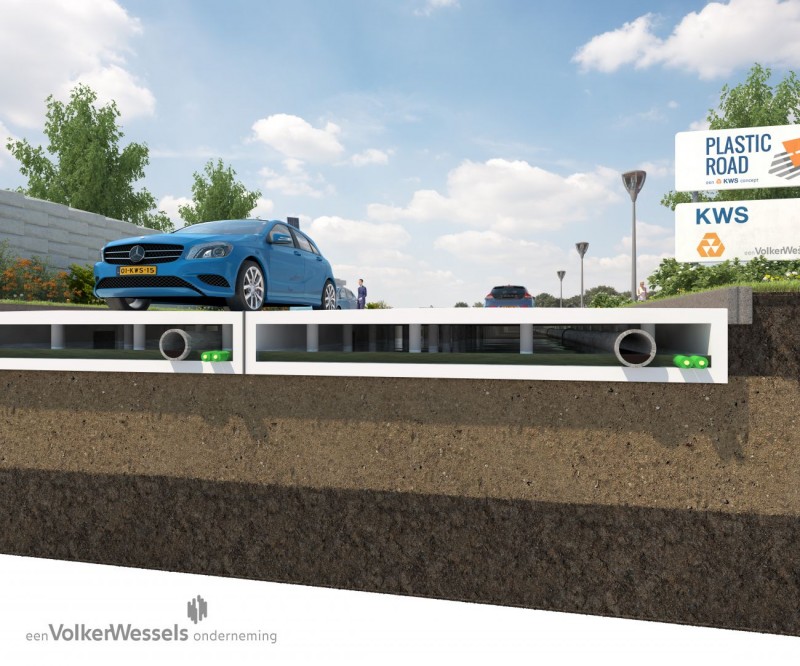 Plastic roads will consist of special blocks. They are planned to be assembled at special plants. The scheme guarantees almost perfect quality of coverage. If a block starts to fail, it can be easily replaced by a new one. Inside plastic roads-transformers want to place various kinds of communications, including pipelines. Experts from VolkerWessels promise to make the plastic road resistant to temperature fluctuations from 40 s to +80.
Despite the fact that the production of new types of roads is in its infancy, the site for the first tests is already known. The plastic road will be installed in Dutch Rotterdam. It is known that this is not the first time that the city authorities have supported the implementation of environmental projects like this.