The history of Soviet convertibles
It's hard to imagine May 9 without a solemn Victory Parade on Red Square. But the symbol of this very parade, no doubt, is the military equipment and cars. The luxurious phetons of the commanders and hostesses have not changed much.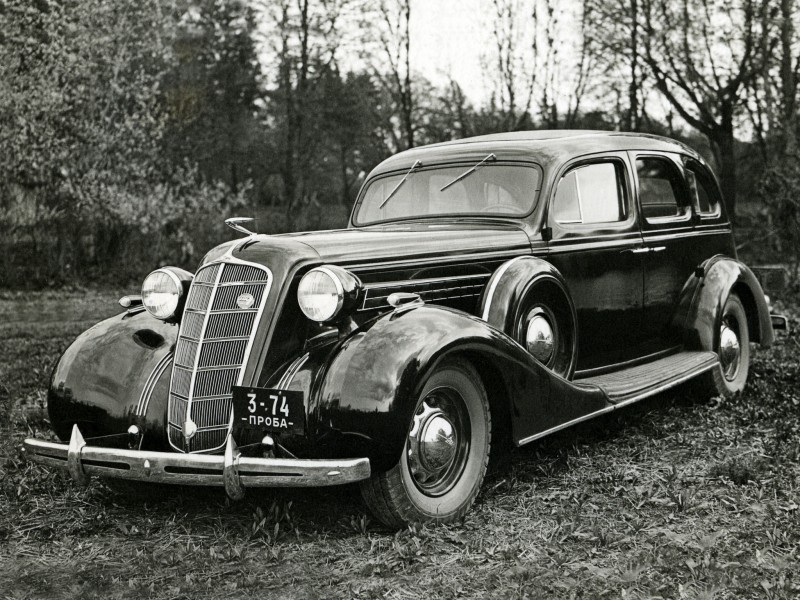 Until 1953, the column of armored vehicles was headed by open ZIS-102, which was a modification of ZIS-101. The elite car participated in many parades, but to this day, not a single model of ZIS-102 has survived.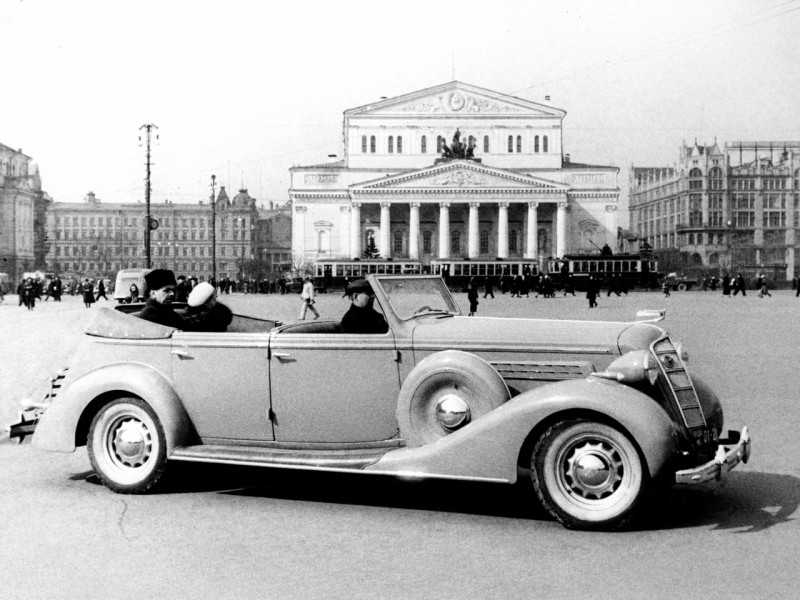 After the death of the "iron chief" a four-door vehicle ZIS-110B left for the May parade. This was the first Soviet car to receive an independent front suspension and hydraulic brakes. As for other innovations, it is necessary to note the built-in radio receiver, hydraulic window lifters and direction indicators.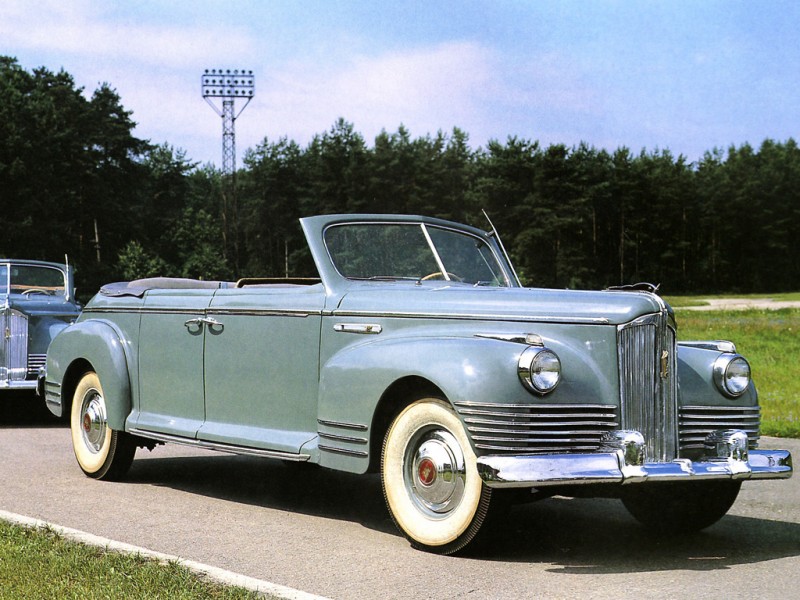 Already in the 60s, the good old ZISA 110 was retired. They were replaced by no less luxurious ZILs-111B. Under the hood of the updated family appeared an automatic two-speed transmission and V-shaped "eight". In the period from 1960 to 1962, only twelve open cars were produced, after which the production of convertibles ZIL-111 was curtailed.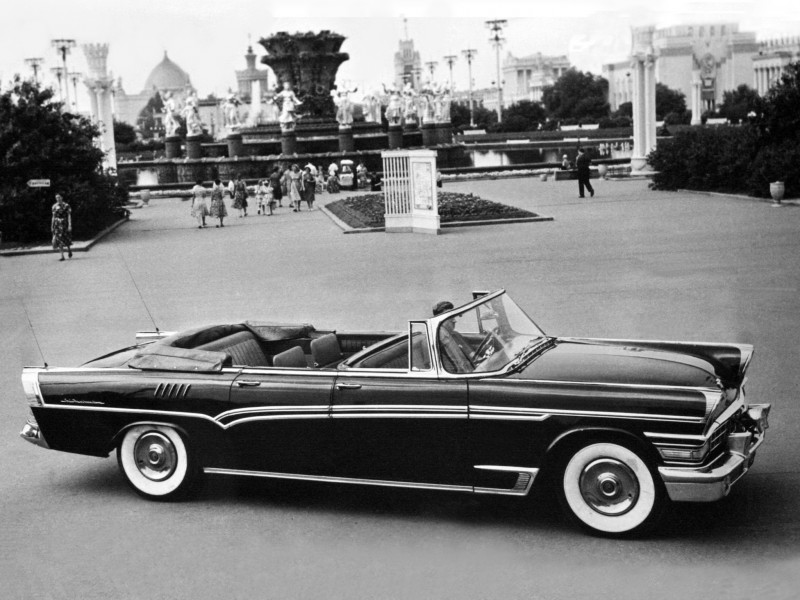 The parade service in the regions was carried out by simple machines – either ordinary "uaziki" or open "Volga", most of which were created by army craftsmen. At the request of the regional generals, 15 GAZ-14-05 pheetons were built at once in 1985. They differed from the usual "Chaika" by reinforced frame and body, more reliable cooling system and ignition.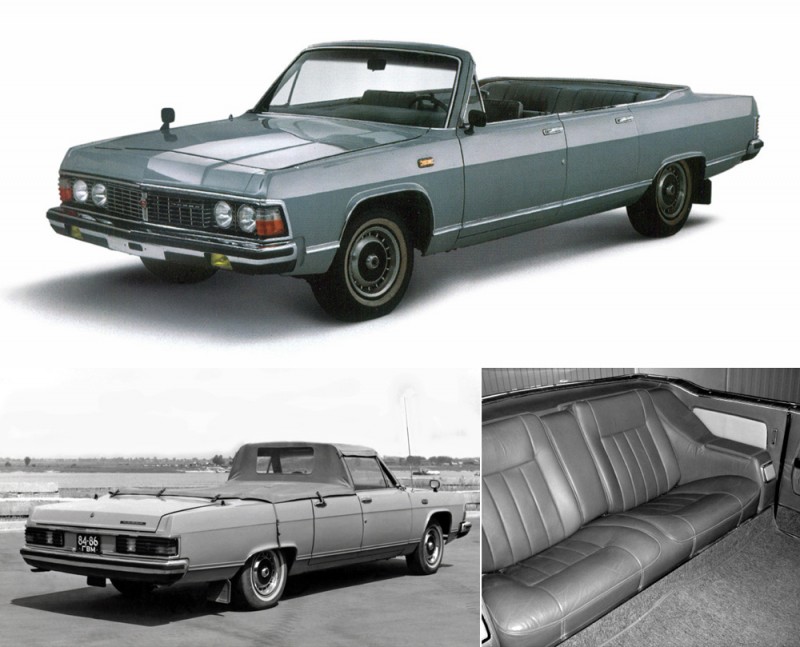 By the 60th anniversary of the October Revolution it was decided to change the proportions of the current car. The new car received the industry-wide index ZIL-4104. An interesting fact: the bodies of these convertibles were painted only with grey enamel to match the shade of military top overcoats.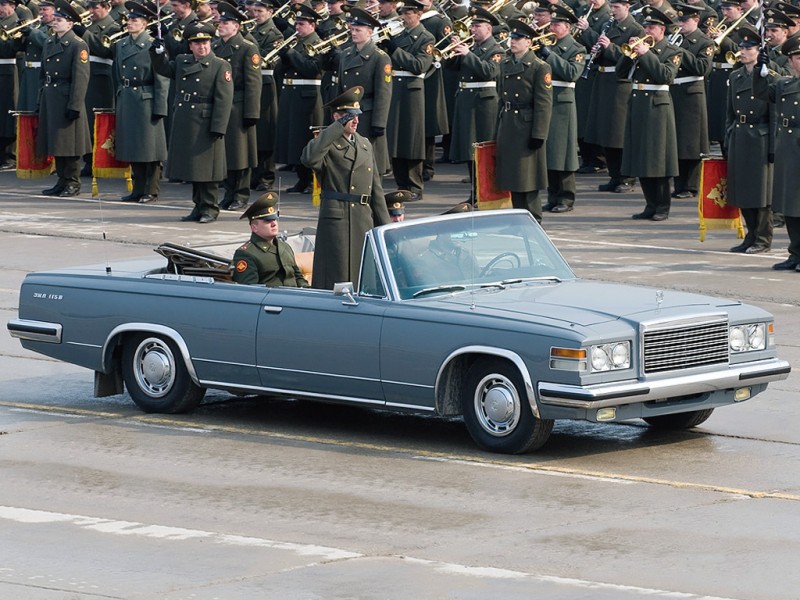 These convertibles have become the main vehicles of the country. In 2006, the Ministry of Defense decided to bring radically new cars to the square. These were off-road vehicles of GAZ Tiger. However, the top army officials did not like them, so today the brutal giants are serving in the Northern capital of Russia.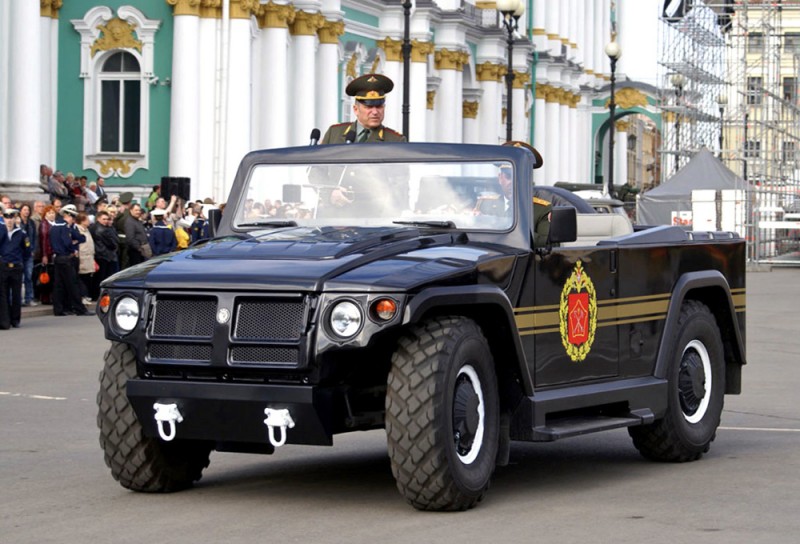 As for the main parade of the country on the Red Square, it had to build a hybrid, which replaced the ancient ZILs-115B. The model was made of American pickup truck GMC Sierra and sedan ZIL-41041. What happened in the end, see the picture below.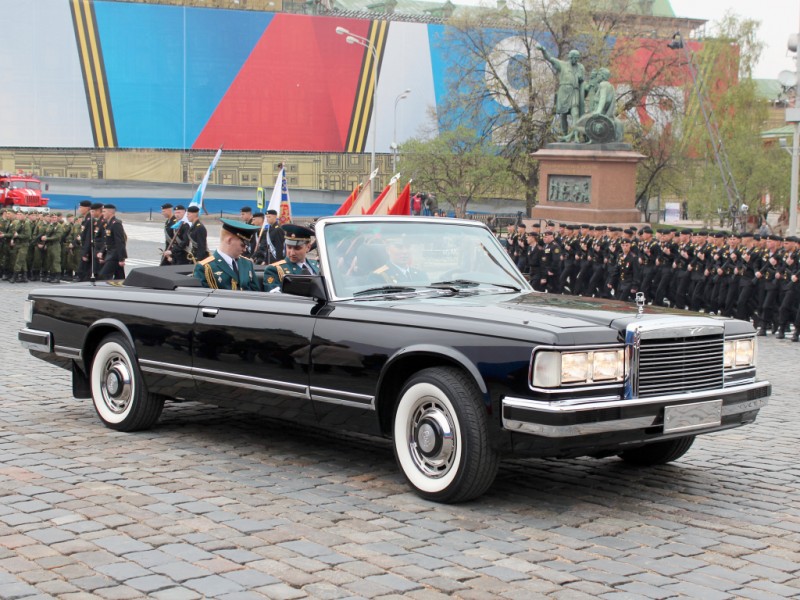 Interestingly, ZIL itself took part in the competition to create the final version of the convertible. Meanwhile, the cars created by the capital's specialists could not even pass the state acceptance.