The Fisker electric car will wipe Ilona Mask's nose
American startup Fisker is making very ambitious plans for 2021. The company plans to release a futuristic electric car with a range of about 500 kilometers. A few days after the premiere of the Tesla Model Y, Henrik Fisker, CEO and founder of Fisker, announced the upcoming premiere.
The third model of the brand is a crossover with a very attractive price tag of $40,000. Given the cost and promising characteristics of the crossover on batteries, Fisker has every chance to press its closest competitor in the face of Tesla Model Y.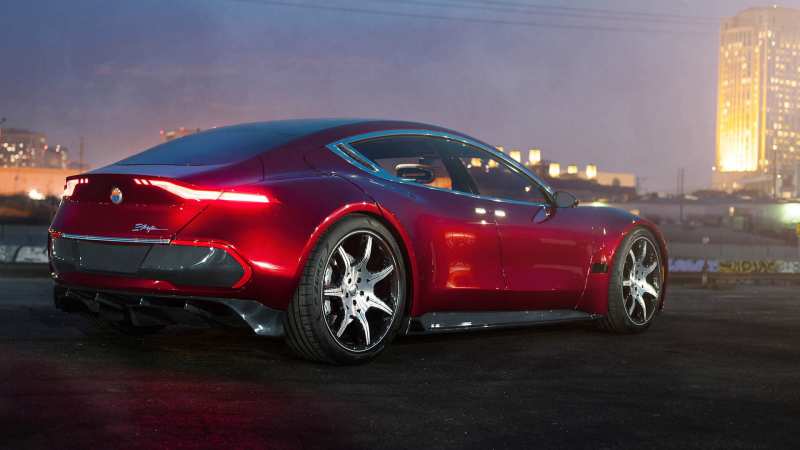 And now the details
An intriguing teaser with a "breathtaking car design reminiscent of a supercar from the past" has appeared on the net. And here's what Henrik Fisker's crossover was able to see:
Futuristic headlights.
Radar grille is absent – radar is installed instead.
Huge air intakes and wheel arches.
Removable roof, made in the style of a targar. It can be opened with one press of the button.
Also the manufacturer has promised to make a spacious interior, intelligent interface and fantastic display for easy interaction with the car.
The bonneted space of the novelty will be occupied by two electric motors and a lithium-ion battery with a capacity of 80 kWh. It guarantees a power reserve of about 470-480 km. At the end of 2019, official testing of the prototype will begin, and the Fisker electric crossover will go on sale in 2021.
Why does Fisker have a chance to beat Tesla?
Fisker has been operating in the market for only a few years, but has managed to establish itself as a very promising brand with great ambitions. In 2018, it was highlighted at the CES exhibition with Emotion electrosedan. The car has a range (attention!) of 640 kilometers, the declared speed is 260 kilometers per hour. Perfectly implemented autonomous control systems, there is a function of fast charging.
It will only take 9 minutes for the driver to charge the vehicle and drive 200 kilometers. And up to 100 kilometers the machine accelerates in less than 3 minutes. Serial production of Emotion is planned for the second half of 2019, sales will begin in 2020. The initial cost is $130,000.
Now engineers are developing a technology that will make it possible to replenish the battery charge for 800 km of mileage in just one minute. Do you think this is real?