The U5 ION is a resolutely new crossover from the Celestial Empire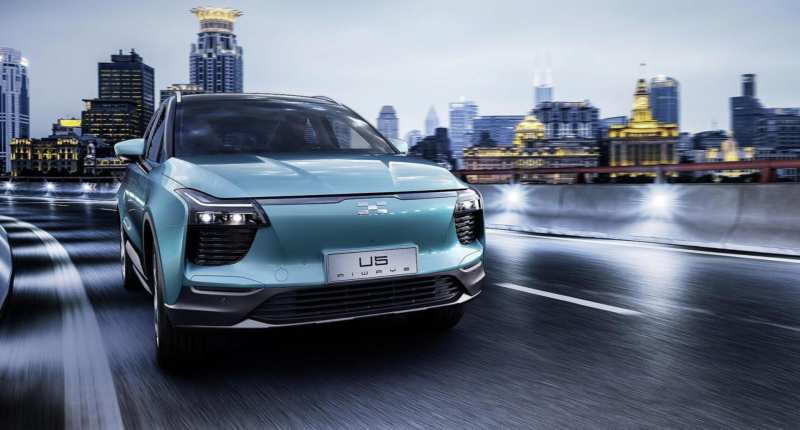 Famous brand Aiways held a presentation of U5 ION. Production of Chinese electric crossover starts in 2019. Aiways is the property of car concern Jiangxi AiwaysEntity. It is a young but very promising company, founded in 2017. The executive director of JAE is Roland Humpert. Recall, this is the same engineer who gave the world the phenomenal Gumpert Apollo.
Car designers shared some details of the novelty. It turns out that the base of Aiways U5 ION will be the platform MAS, made of aluminum, an ultra-light alloy. These are the materials used in the aircraft industry. The estimated length of the wheelbase is 270-300 centimeters.
The developers added that MAS opens up great prospects. There will be 15 more modifications built on it. The model range will be quite rich. In addition to the electric crossover, it will have sedans, minivans, even powerful sports cars.
What will be the U5 ION?
Batteries will not be in the back or front, but directly below the floor. McPherson has been declared as the front suspension, and a multilever suspension is planned to be installed at the rear. Due to liquid cooling and a rather capacious battery of 80 kWh, the novelty will be able to challenge even premium electric cars.
The exact characteristics of the electric motor are not yet known. Representatives of the company Aiways report that the engine will be one, it will be placed in front. Ot one charge of the car will be able to drive about 325 kilometers.
Judging by the official photos, the Chinese crossover of high cross-country ability is distinguished by its modern exterior. It is clear at once that German, not Chinese experts have worked on it. All used lighting equipment is LED. Declared a lot of innovative systems. Even the doors will open on the scan of fingerprints.
For multimedia capabilities is responsible for 12.3-inch monitor. In the concept, instead of the steering wheel, the steering wheel is declared. But since such a solution to taste is not for all motorists, the serial electric crossover will get a classic "lamb". The instrument panel is fully digital.
In addition to the above options, the Chinese electric car with increased cross-country ability will receive an advanced radar system and 2nd level of autonomy. Pre-installed autopilot controls the speed dial and braking, but still needs additional participation of the driver. However, Chinese buyers were more interested in the "smart" capabilities of the car in the form:
Heating, cooling and cup holders.
Air purifiers.
Lights with additional disinfection.
Public presentation of U5 ION took place in April at the Beijing Motor Show. The planned production volume is 150 thousand cars per year.