Choosing the best winter tires of the season 2018-2019
Looking for winter tires for your iron horse? Then this article is for you! We have prepared a useful guide for sedan owners, SUVs, and anyone who needs to ride safely in winter. The tire market is full of studded and friction rubber offers. Our rating will answer the question of how to choose winter tires in the best quality/price ratio.
What do you need to know before buying?
What is winter rubber, how is it different from summer rubber? It's all about special protection, which allows you to maintain the maneuverability of the vehicle, even in sub-zero temperatures. For the manufacture of tyres used a special raw material, which is characterized by elasticity and wear resistance.
The tread has a decent safety margin, the basis combines it with the internal levels. Correctly chosen "clothes for wheels" reduces tremors from roughness of a road covering. Driving on summer tyres in winter is absolutely impossible for two reasons:
There's no hook for the road.
In frosty weather, summer rubber hardens, cracks and cracks. Its wear rate increases significantly.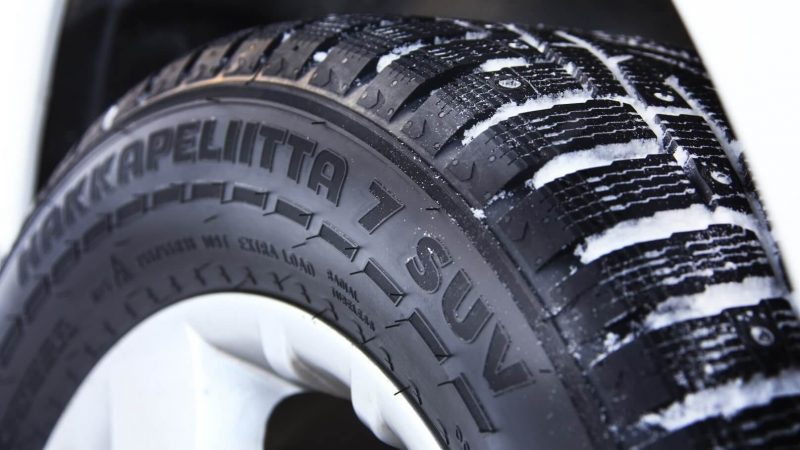 When choosing the best winter tires, the type of rubber, the manufacturer, and the cost are taken into account. Cheap rubber will serve much less, as its quality is worse compared to expensive variants. The service life of a quality product is counted in years, sometimes 5 or more years.
New or used?
Consider buying tyres that have been used for 1-2 seasons, but can still be used. We are interested in the pros/minuses of such rubber.
The first advantage is low cost. However here we face a serious minus. The more worn the tire is, the less it will serve you as a second owner. In advertisements about sale specify height of a protector, year of release and operation time. By the way, year of manufacture can be looked and on wheels.
Choose good used winter tires – and they will serve you 2-3 seasons. Their cost is not that low and their service life is half as long. We recommend you to buy products only if you have very tight finances, and the rubber is needed here and now. If there are enough funds, take a closer look at the new ones. The benefits are obvious:
The warranty is valid. You can drive freely and don't have to worry that something might happen to them.
Serve much longer.
The new rubber has a delightful hook.
If you're still dreaming about which tires to choose, definitely take the new ones. They are more expensive, but with the right choice will serve much more. Once you've spent it and installed it on your car, you won't go back to that question.
Split or unsplit – which is better?
Let's talk about the main differences between studded and un studded rubber. The first type can have round or diamond-shaped spikes. Due to the excellent hook to ride on studded wheels on roads covered with snow or ice, a pleasure.
If you choose studded tires you will read the reviews of the owners, please note that this type of protection is also not ideal:
In some countries around the world, "studding" is prohibited.
Auto makes a lot of noise when you're driving on a dry road. Spikes can be thrown out.
Brake track increases significantly when driving on wet roads, plus temperature.
Unscratched are European (for wet roads) and Scandinavian (snow-covered trails). There is also all-season rubber, but it is not very suitable for severe Russian winter.
Winter tire rating 2018-2019
Let's move on to the consideration of the main question – what winter tires are better to choose for the domestic motorist? The products of such manufacturers have a good reputation:
Nokian. The well-known Finnish company, more than 80 years in the market of a car rubber.
Goodyears. Tire manufacturer from the USA.
Bridgestone. Famous firm from Japan.
Of course, Michelin, Dunlop.
Michelin and Dunlop.
products have a high reputation in the rating of the best winter tires.
Winter unshipped – top 5
Hakkapeliitta R2 for SUVs. Among the peculiarities of winter tires made by Nokian company are aggressive pattern, crystal particles in rubber, a lot of lamellas. The road tires keep cool, are not afraid of dry asphalt, snow. Quiet and moderately soft. Suitable only for the city.
Pilot Alpin 5 from Michelin for those who welcome speed. Resistant to snow hammering, with excellent directional stability.
Grip Ice 2 from Goodyear with excellent braking results. They were ranked 2nd in the winter tire ranking of the Goodyear Driver's Guide.
Blizzak Ice from Bridgestone. Since "studding" is forbidden in Japan, Bridgestone has concentrated all its efforts to develop a quality "velcro". And they did a great job of it!
Nordman RS. Available winter tires are very popular among Russian motorists. They are strong enough, they provide decent grip on the road and do not make much noise. In rare cases small side drifts are possible.
Winter studded – TOP-3
The rating of winter tyres with spikes of the season 2018-2019 included:
Hakkapeliitta 8 SUV from Nokian with aramid fibers. Snow grip is just an exemplary, decent choice of sizes.
X-Ice North gripes perfectly on the asphalt surface in the cold, quickly self-cleaning. Traditionally suitable for Russian winters.
IceContact 2 from Continental. Worthy model from the Kaluga Continental plant. The second generation novelty has an optimized clutch.
Rating results
All of these winter tires can be purchased for the 2018-2019 season and enjoy a comfortable, safe ride. The choice of rubber will depend on your budget, make and type of car, climatic conditions of your region. We hope our article helped to make a reasonable choice. We wish you good shopping!